Stay in the know about wildlife, water quality, and ecosystems on Sanibel and Captiva Islands and in Southwest Florida
Join Coastal Watch at The Watch Party
August 12, 2022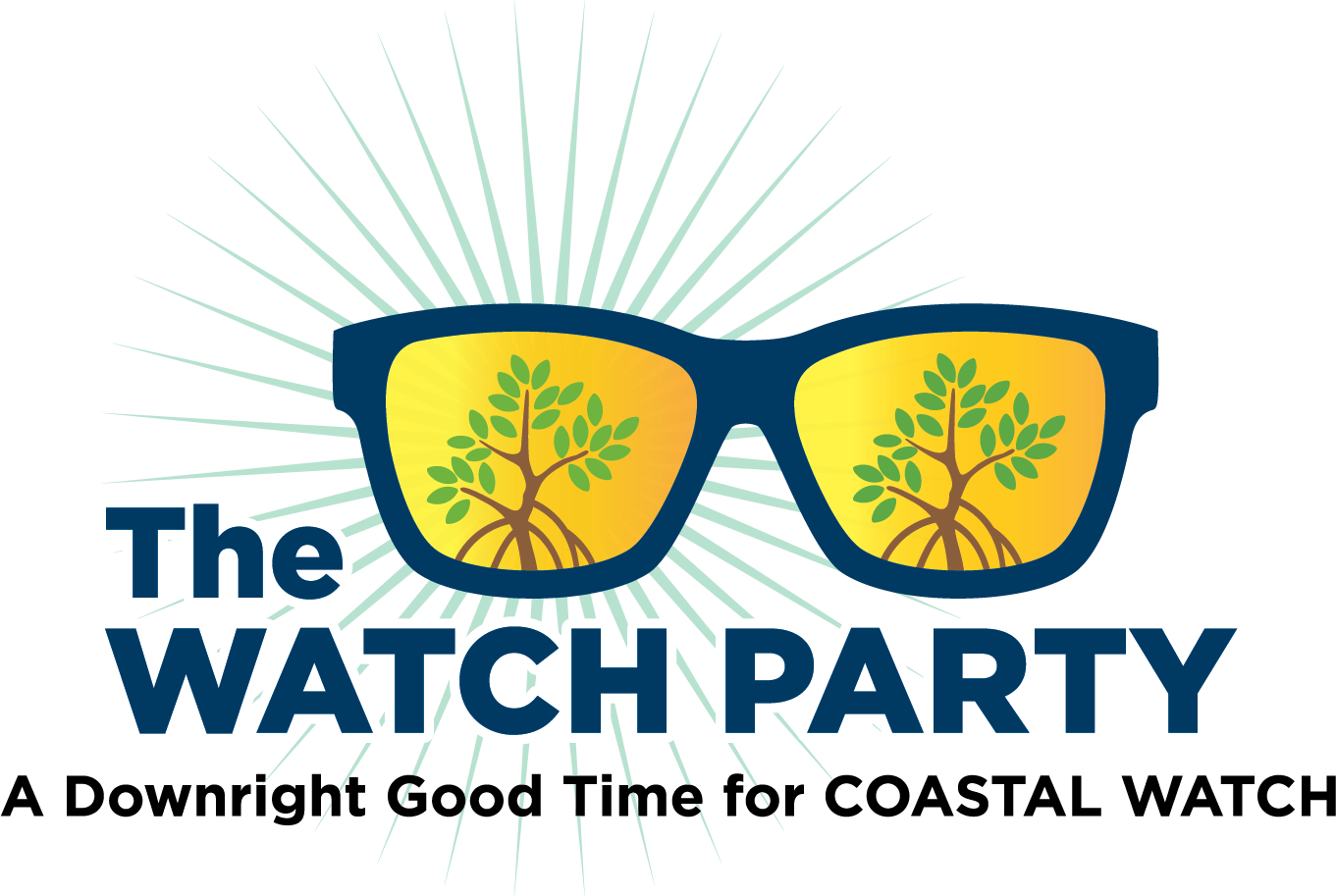 On Friday, Sept. 30, SCCF will host The Watch Party, an indoor-outdoor fundraising event supporting SCCF's Coastal Watch, which carries out volunteer-driven, community-based marine conservation initiatives.
The Watch Party will take place from 5:30-9 p.m. at SCCF's Sanibel Sea School (455 Periwinkle Way, Sanibel) and will feature:
Live music from Uproot Hootenanny
Shrimp boil, other good eats, craft beer, wine, and non-alcoholic beverages
Casting competition, 50/50, and more fun ways to give
Sponsorships of all levels are available for The Watch Party and include multiple recognition benefits, plus tickets:
Presenting Sponsor: $5,000 and 8 tickets
Watch Sponsor: $2,500 and 6 tickets
Mangrove Sponsor: $1,000 and 4 tickets
Oyster Sponsor: $500 and 2 tickets
Interested parties can contact SCCF Development Director Cheryl Giattini at 239-822-6121 or cgiattini@sccf.org.
SCCF's Coastal Watch is dedicated to preserving Southwest Florida's estuaries and oceans for future generations — a mission it carries out with the help of committed volunteers who execute projects such as mangrove planting, oyster gardening, beach litter cleanup, and more.
Over the past year, more than 1,000 volunteer hours have contributed to nearly 1,300 mangrove seedlings being planted and 3,191 buckets of fossils and oyster shell transported to Hemp Key and Benedict Key. Coastal Watch also helped install Beach Bucket Stations on Sanibel beaches for beachgoers to collect debris, and its Adopt-A-Mangrove program has led to over 500 red mangroves being taken by "foster" parents to be cared for until they are returned and planted at a shoreline restoration site.
"Funds raised at The Watch Party will help ensure the continuation of SCCF's Coastal Watch and its valuable citizen science work that preserves and strengthens Sanibel and Captiva Islands against threats like sea-level rise and harmful algal blooms," said SCCF CEO James Evans. "We're thrilled to be putting Coastal Watch in the spotlight through this event and are really hoping the community comes out to support us."
Tickets will be available Aug. 24 at https://coastalwatchparty.eventbrite.com.