Stay in the know about wildlife, water quality, and ecosystems on Sanibel and Captiva Islands and in Southwest Florida
Generous Donor Restores Periwinkle Gazebo
August 12, 2022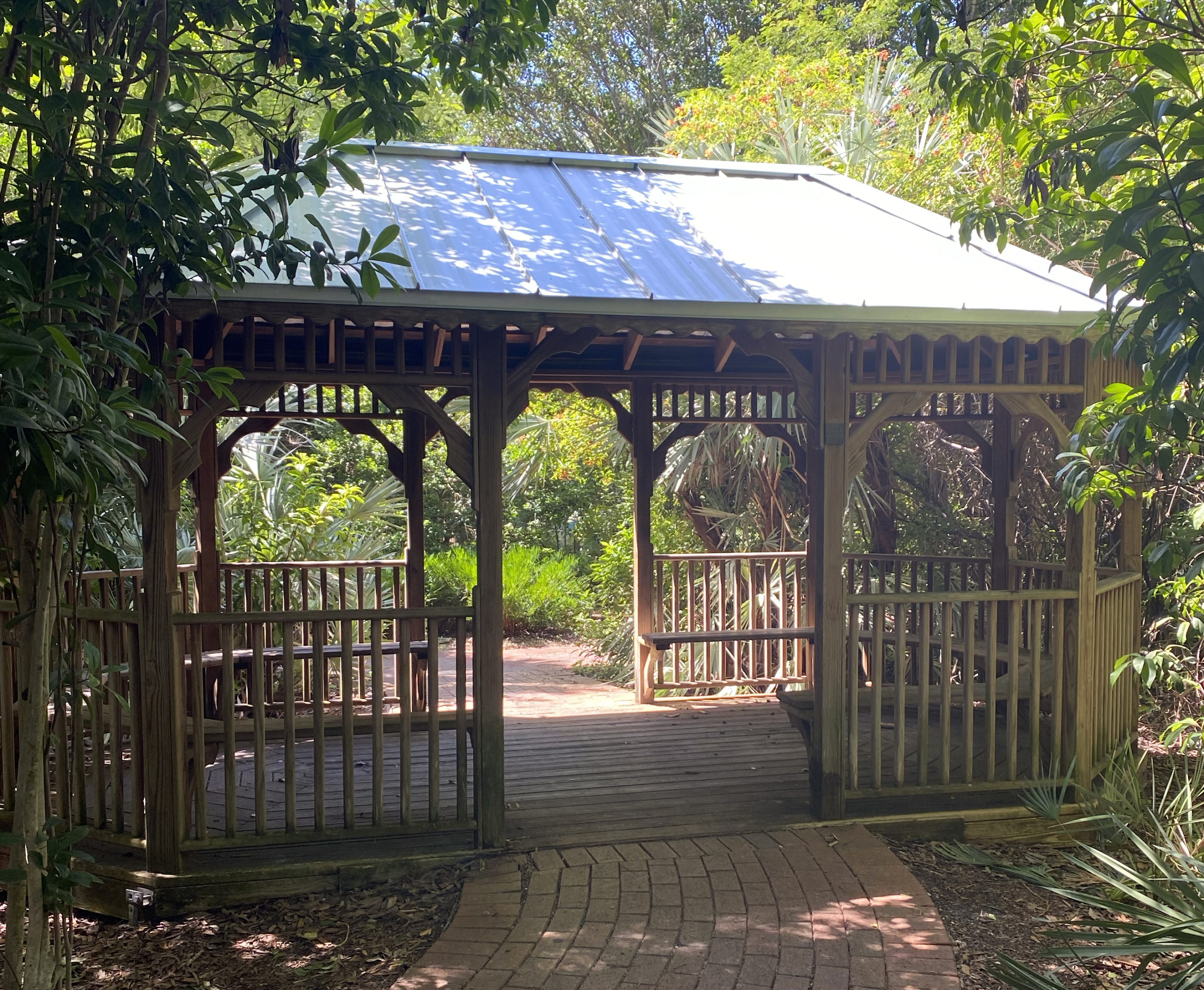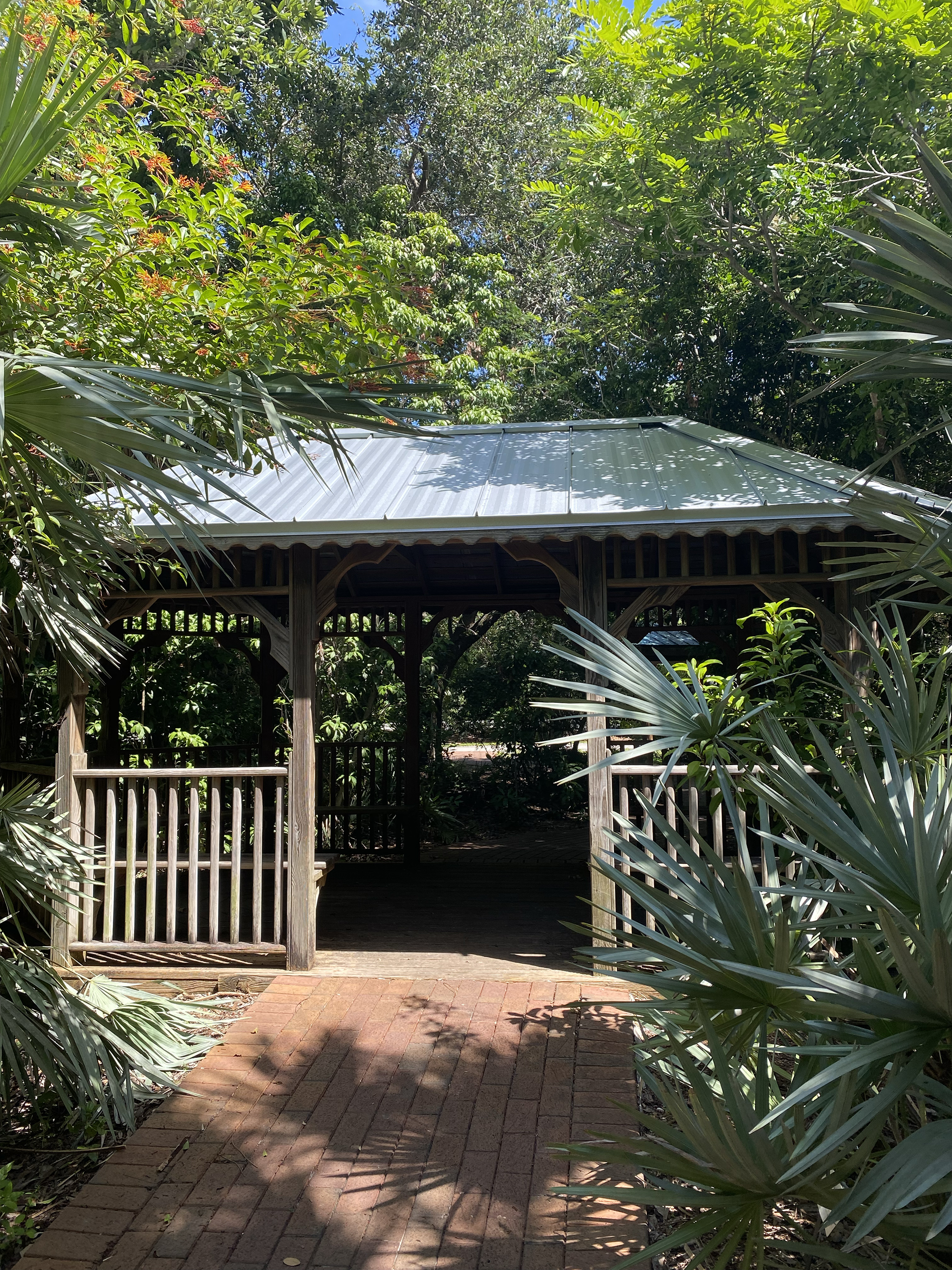 The gazebo at SCCF's Periwinkle Preserve has a brand-new roof, thanks to the hard work of Fort Myers-based company StrikeForce Roofing & Construction, which provided the service to SCCF free of charge.
First built in the early 2000s, the gazebo has been continually used by passers-by as a cool resting place off the bike and foot paths winding through the preserve.
"The original cedar shake roof was in very rough shape, and the new metal roof will provide years of life to the structure," said SCCF Facilities & Events Manager Jeff Siwicke.
The 38-acre Periwinkle Preserve, acquired in 2000, is located off Periwinkle Way. It contains dozens of native plants and 7 acres of tropical hardwood hammock forest, providing a haven for wintering and migratory songbirds. Find the gazebo across the street from Sanibel Community Church.