Stay in the know about wildlife, water quality, and ecosystems on Sanibel and Captiva Islands and in Southwest Florida
Comment Period Open for LOSOM Draft Environmental Impact Statement
August 12, 2022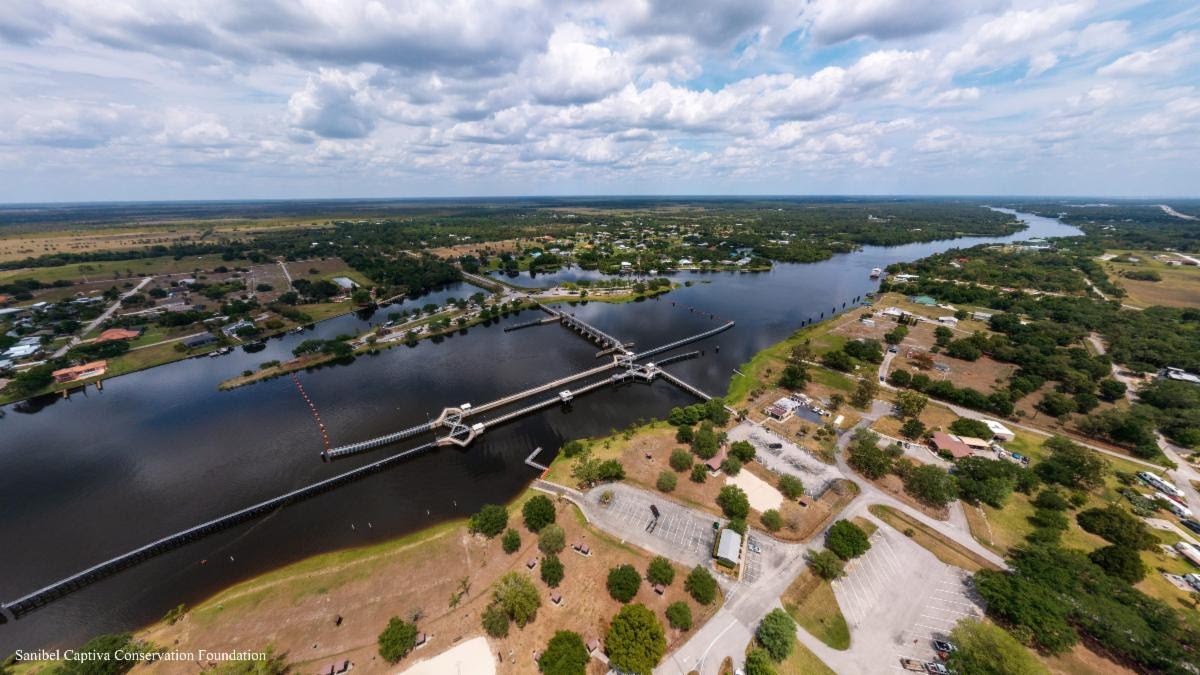 The U.S. Army Corps of Engineers held a virtual meeting at 6 p.m. on Tuesday, Aug. 16, to take public comments on the Draft Environmental Impact Statement (DEIS) that was issued for the Lake Okeechobee Systems Operating Manual (LOSOM). The LOSOM process has been transparent and inclusive of all stakeholders, resulting in countless meetings and the evaluation of hundreds of thousands of models to land on an equitable plan.
Under the current Lake regulation schedule, LORS08, the Caloosahatchee and St. Lucie Estuaries have suffered from "hold and dump" practices — resulting in polluted water from Lake Okeechobee contributing to harmful algal blooms like blue-green algae and red tide, which harms the ecology of our waters, quality of life, and local economies.
"The proposed LOSOM plan provides a more equitable distribution of water that fully protects water supply and reduces the need for harmful discharges to the Northern Estuaries, in turn reducing the risk of harmful algal blooms," said SCCF Environmental Policy Director Matt DePaolis, who spoke at the Aug. 16 meeting. "It sends more water south to the Everglades and puts a priority on meeting ecological targets to protect the health of Lake Okeechobee, the Everglades, and the Northern Estuaries."
While the plan is not perfect, SCCF feels that the current preferred alternative is an equitable compromise that protects the interests of all stakeholders, DePaolis said. SCCF will be submitting comments throughout this process to affirm the organization's support for the preferred alternative and highlight areas that may need further consideration.
DePaolis raised the following points at Tuesday's meeting:
Through ample stakeholder input, the LOSOM process has been clear and transparent.
Operational flexibility built into the plan will give water managers the ability to react to real world conditions, while being robust enough to ensure that permitted water users will be protected.
This plan is expected to maintain the lake at a higher level compared to the current lake schedule, but the flexibility of the plan allows for the water managers to effectively keep water levels below lake recovery mode and lowering the chance of impacts to the Caloosahatchee and St. Lucie.
The metric to calculate the risk of algal blooms in the northern estuaries does not capture the very real threat of exacerbating a red tide bloom in an estuary by sending large amounts of nutrient rich water out of the lake. Our recent research has demonstrated that anthropogenic nutrients exacerbate red tide blooms. This risk needs to be acknowledged in the document.
The draft document only provides a cursory outline of potential impacts climate change could have on Lake Okeechobee and the infrastructure associated with LOSOM. A more robust evaluation would incorporate downstream effects to the Everglades and Northern Estuaries.
Information about the LOSOM DEIS, upcoming meetings, and where to submit written comments (due Sept. 12) can be found here.