Stay in the know about wildlife, water quality, and ecosystems on Sanibel and Captiva Islands and in Southwest Florida
Hatching Season Update, Hybrid Sea Turtle Confirmed
August 2, 2022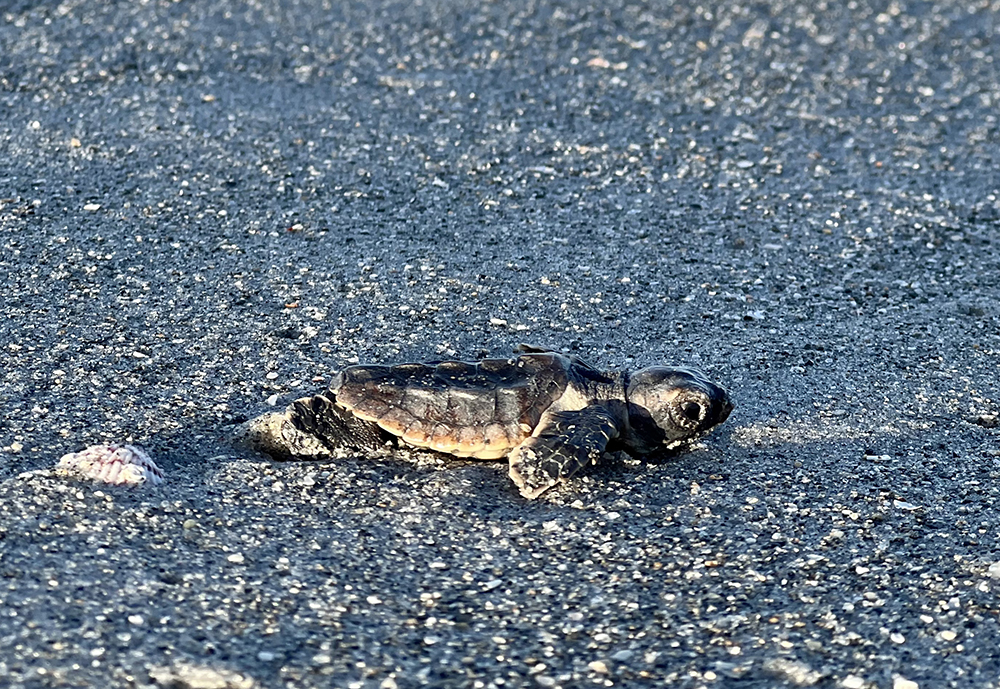 Sea turtle update
While loggerhead sea turtle (Caretta caretta) nesting is starting to wind down, hatching season is ramping up. 774 nests have been laid on Sanibel and Captiva beaches so far, with many reported hatches occurring last week. Thanks to the hard work from our volunteers and staff, 16,606 hatchlings have already emerged this season. Currently, there are about 470 nests incubating on the islands, and more are expected to hatch throughout August.
Meet Flame Lily, a hybrid sea turtle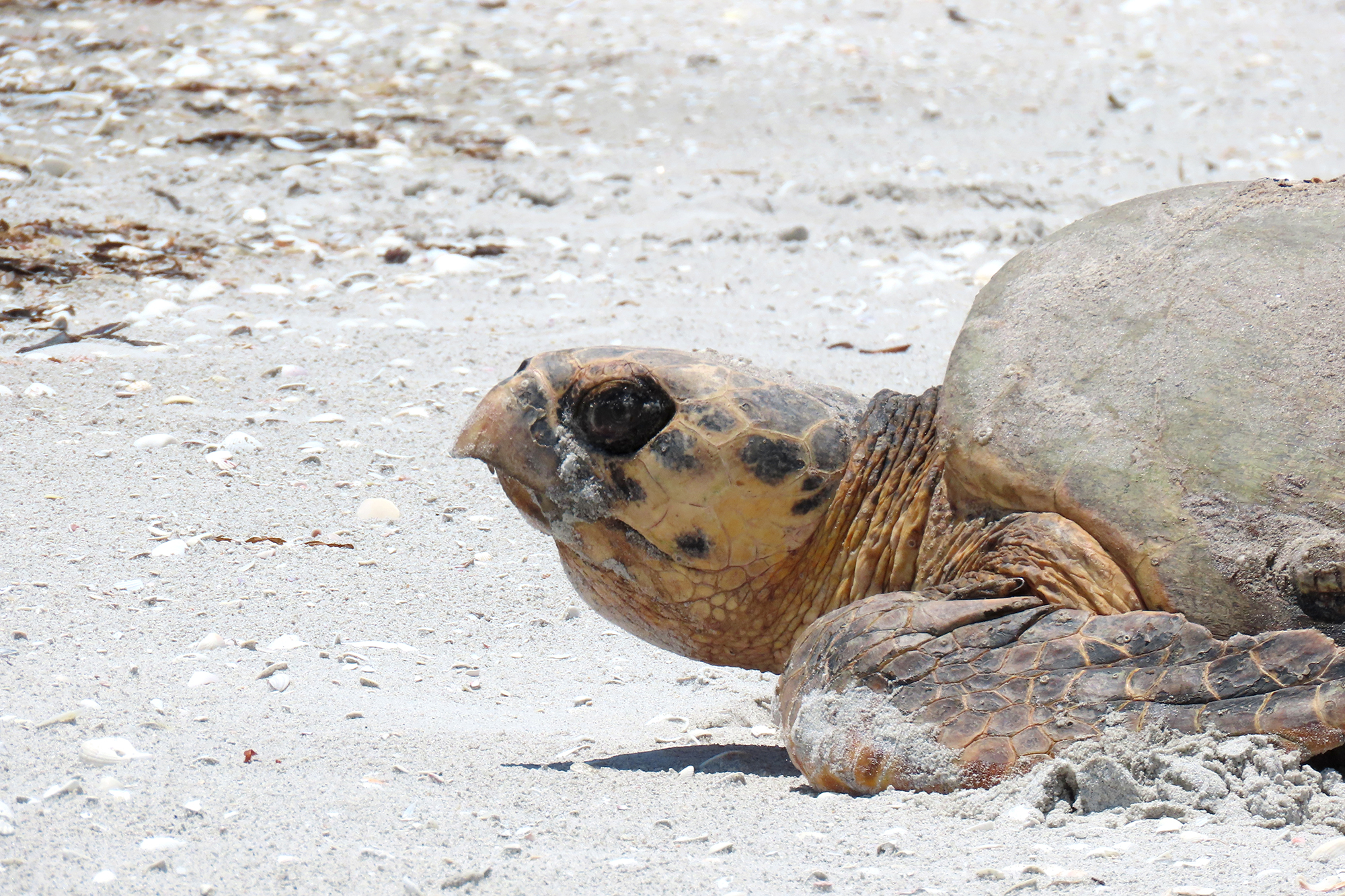 Each year, SCCF sea turtle staff encounters about 160 unique individual turtles at night during field season — and some of them really make an impression. When the team first encountered a turtle named Flame Lily (identified by her tags) last summer, they were struck by her narrow and pointed beak, resembling a hawksbill sea turtle (Eretmochelys imbricata).
"Later in the season we received a hotline report of a turtle nesting during the day, and it happened to be Flame Lily. This rare daytime encounter provided a clear look at this turtle and heightened our suspicions that she might be a hybrid," said Kelly Sloan, coastal wildlife director and sea turtle program coordinator.
New genetic results from the University of Georgia's Dr. Brian Shamblin confirm that Flame Lily is in fact half hawksbill, half loggerhead.
"Further testing is needed to learn which parent is the hawksbill, but in most similar cases, the hawksbill is the male," Sloan said, adding that since hawksbill sea turtles tend to nest slightly later than loggerheads, it's possible that hawksbill males find only loggerhead females when they arrive to courtship areas.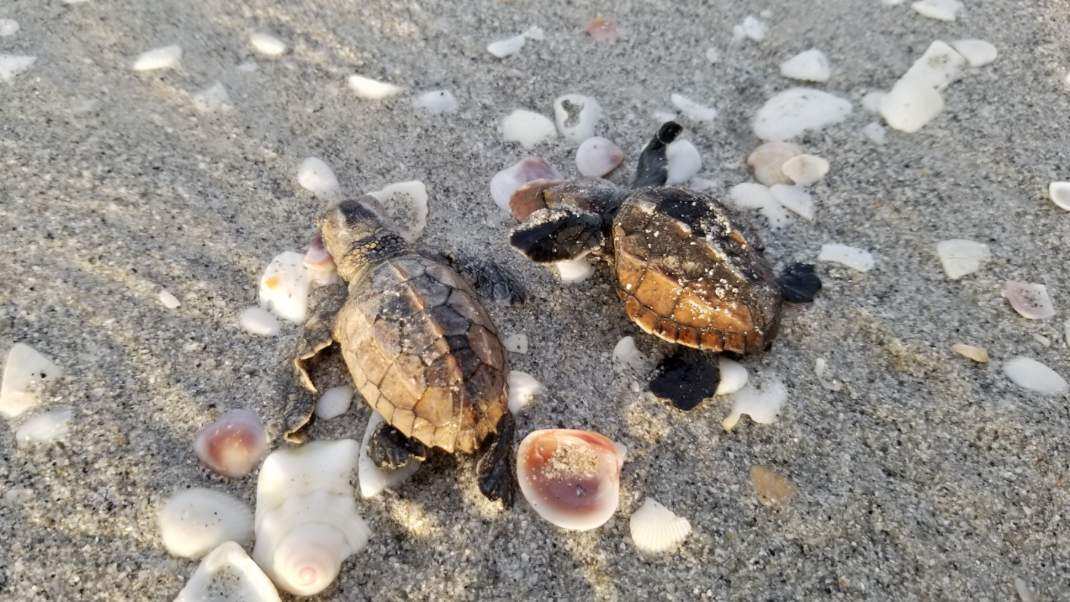 Flame Lily's first nest last year produced 104 hatchlings, pictured above.