Stay in the know about wildlife, water quality, and ecosystems on Sanibel and Captiva Islands and in Southwest Florida
Snowy Plover BK Has Successful Nesting Season
August 1, 2022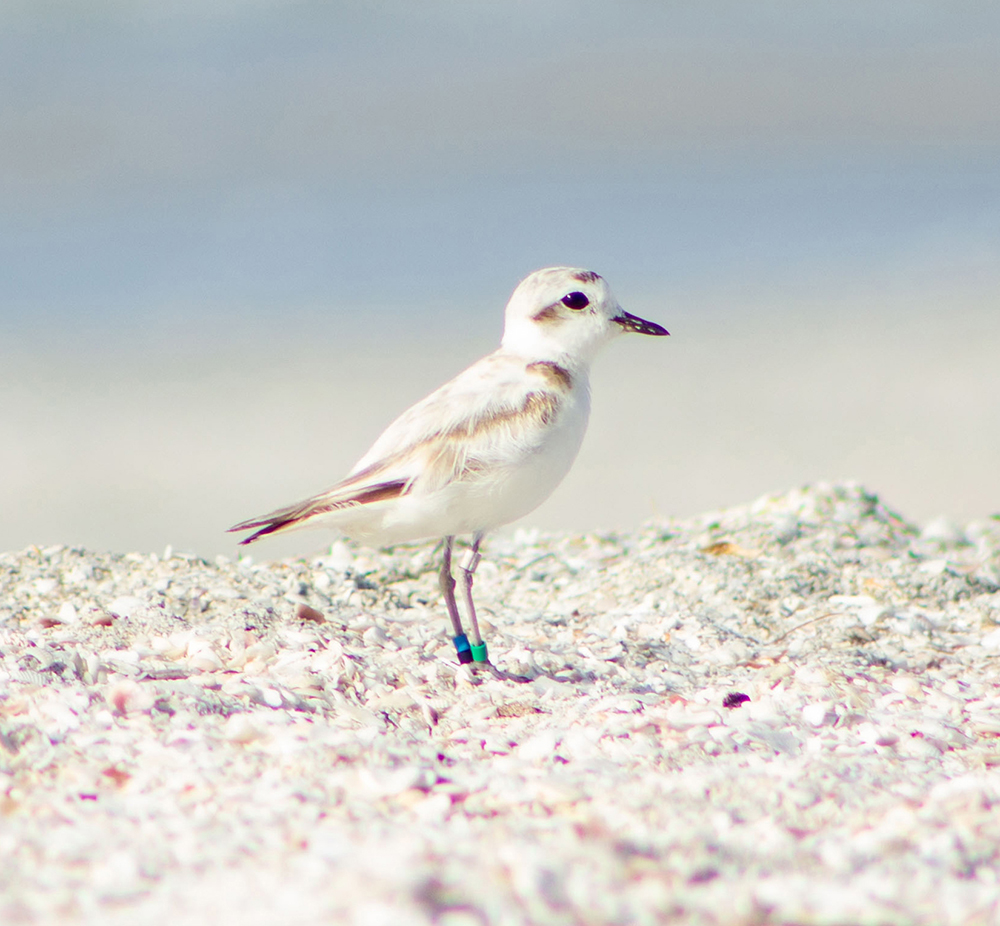 In 2020, Sanibel's oldest known snowy plover (Charadrius nivosus) — named Orange/Black for the ID bands on her leg — fledged a single chick. She was at least 12 years old at the time, having been banded in 2009. This was her last known nest attempt, and she has not been seen since fall 2020.
Orange/Black's chick, banded Blue/Black and named "BK" for short, spent the next year traveling around Southwest Florida. After fledging, BK went to Carlos Pointe on Fort Myers Beach, as many Sanibel fledges do. He wintered on Caladesi Island before spending the 2021 breeding season traveling back and forth between Sanibel and Outback Key at Fort De Soto Park near St. Petersburg. As far as we know, he did not find a mate or have a nest in 2021. In spring 2022, BK returned to Sanibel, this time with a mate.
This April, BK made several nest scrapes on west Sanibel. Once a scrape was chosen, his mate laid three eggs, which were unfortunately eaten by crows at the beginning of May. A few days later, BK was spotted back up on Outback Key, when SCCF staff and volunteers assumed he was done with Sanibel. However, during a daily morning patrol, staff and volunteers found BK and his mate back on the island, this time on the east end. Staff posted the area off, and a few days later three eggs were laid.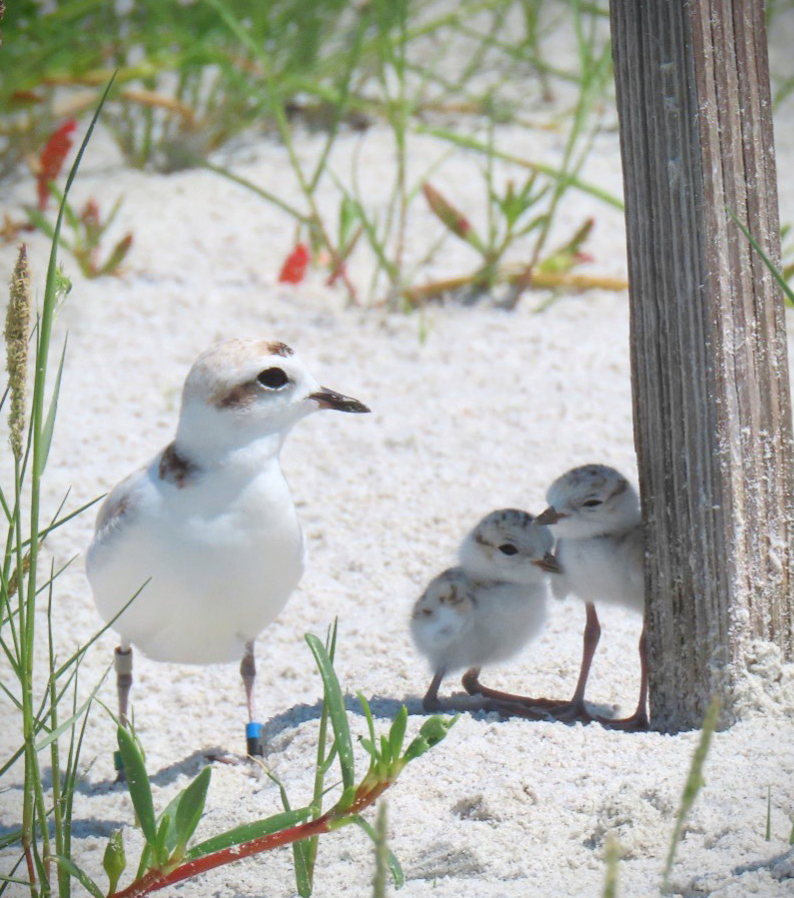 BK and his mate spent almost a month incubating and protecting the eggs. On day 26, two fluffy chicks hatched. Staff and volunteers were extra excited, as the nest had survived quite the weekend when Tropical Storm Alex came through in June. Winds and waves from the storm caused water to slowly creep up the beach until it reached BK's nest, fully submerging it for several hours. After a brief period of absence, staff and volunteers were happy to discover BK and his mate incubating the next day.
Once the two chicks were up and running around, BK and his mate were dedicated to protecting them from people and predators. At one month old, both chicks were banded. They're now known as Yellow/Light Blue and White/Light Blue.
"SCCF are hopeful both chicks have fledged, but can only confirm one. Both chicks have disappeared from the nesting site," said SCCF Shorebird Biologist Audrey Albrecht. "Snowy plover staff and volunteers were thrilled to see BK's first successful nesting season, and we're looking forward to the next."
All birds are banded by state and federally permitted and trained individuals as part of a long-term research project.