Stay in the know about wildlife, water quality, and ecosystems on Sanibel and Captiva Islands and in Southwest Florida
Marine Lab Upgrades & Expands RECON
July 19, 2022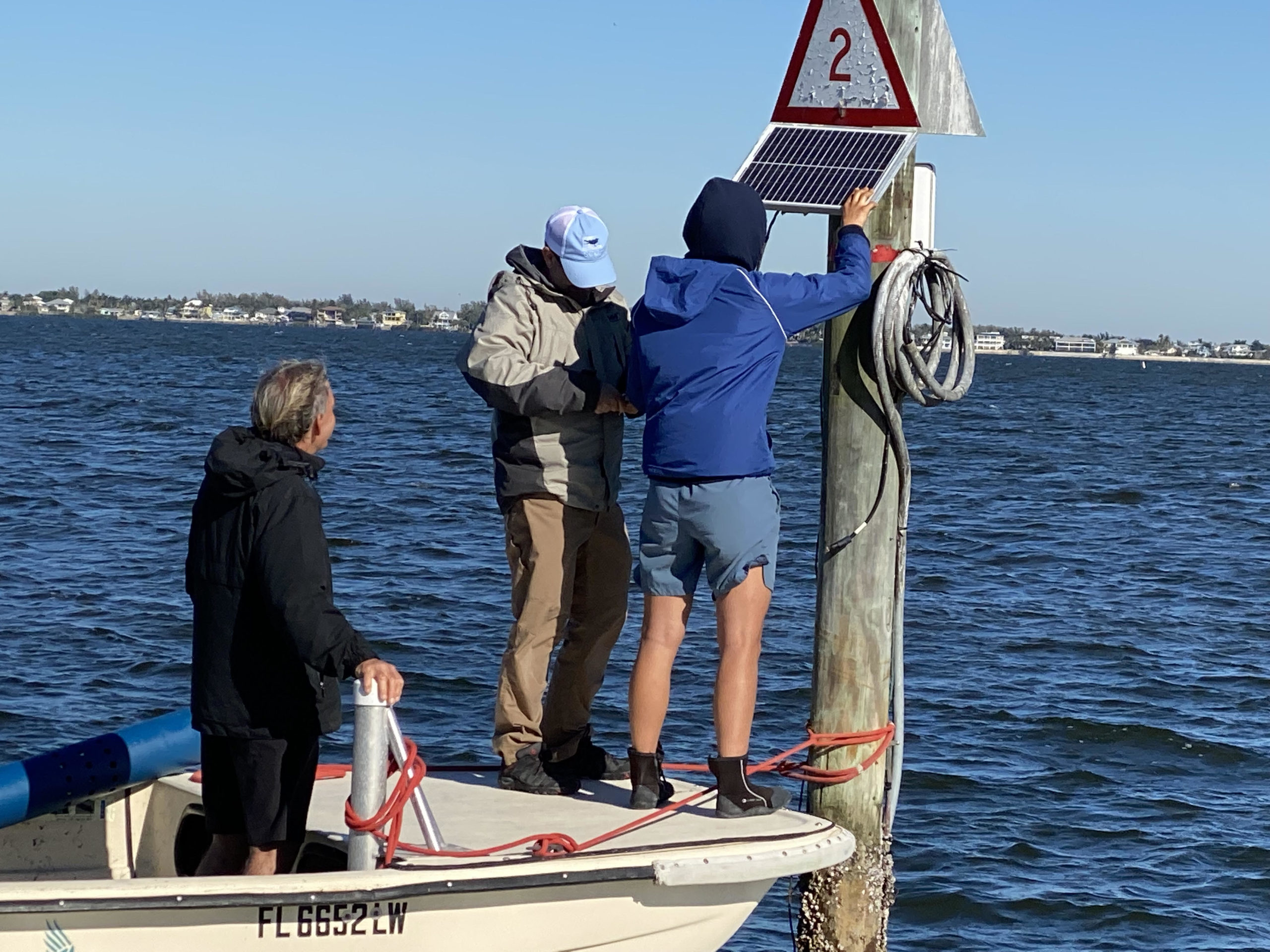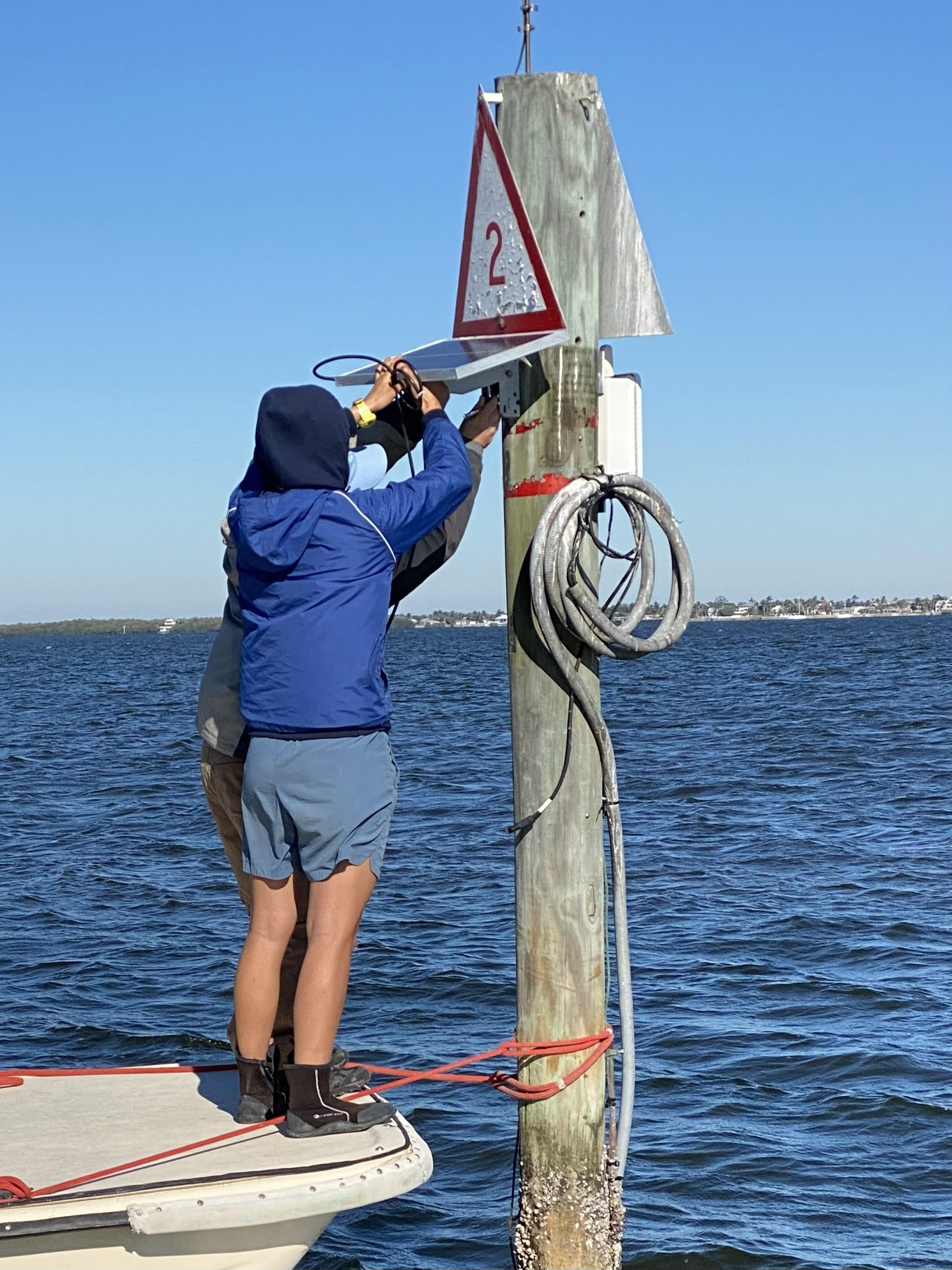 Thanks to three very generous donors, as well as funding from the City of Sanibel and Lee County, the SCCF Marine Lab has been busy launching the next generation of sensors to replace those in the River, Estuary, and Coastal Observing Network (RECON). So far, the lab has partially upgraded four out of the seven current RECON sites.
To measure all the parameters RECON monitors, multiple sensors are utilized at each location. The ongoing global supply chain issues delayed the acquisition of one type of sensors needed. Last week, the lab finally received those sensors and the lab is in the process of integrating them into the data logger and testing them.
Additionally, two new grants were received from the EPA and the U.S. Army Corps of Engineers to establish two new RECON locations in the Caloosahatchee. Aside from the standard parameters measured at all RECON sites, these locations will have an additional sensor that measures phycocyanin, a blue pigment found in cyanobacteria.
Widespread cyanobacterial or blue-green algae blooms occurred in the Caloosahatchee in 2018. This event highlighted the lack of continuous monitoring in the Caloosahatchee canal. These sensors will allow rapid detection of algal blooms and responses to conduct additional research when necessary.
The next generation RECON will also drive new models to help scientists understand past events and the conditions that cause algae blooms.
"Assuming testing of the new sensors goes smoothly, we hope to have the new sites running by mid-August," said Marine Lab Manager AJ Martignette. "After that, we will finish upgrading the rest of the network, starting with the four partially upgraded ones."