Stay in the know about wildlife, water quality, and ecosystems on Sanibel and Captiva Islands and in Southwest Florida
Coastal Watch Volunteers Assist with Vertical Oyster Garden Pilot Program
July 19, 2022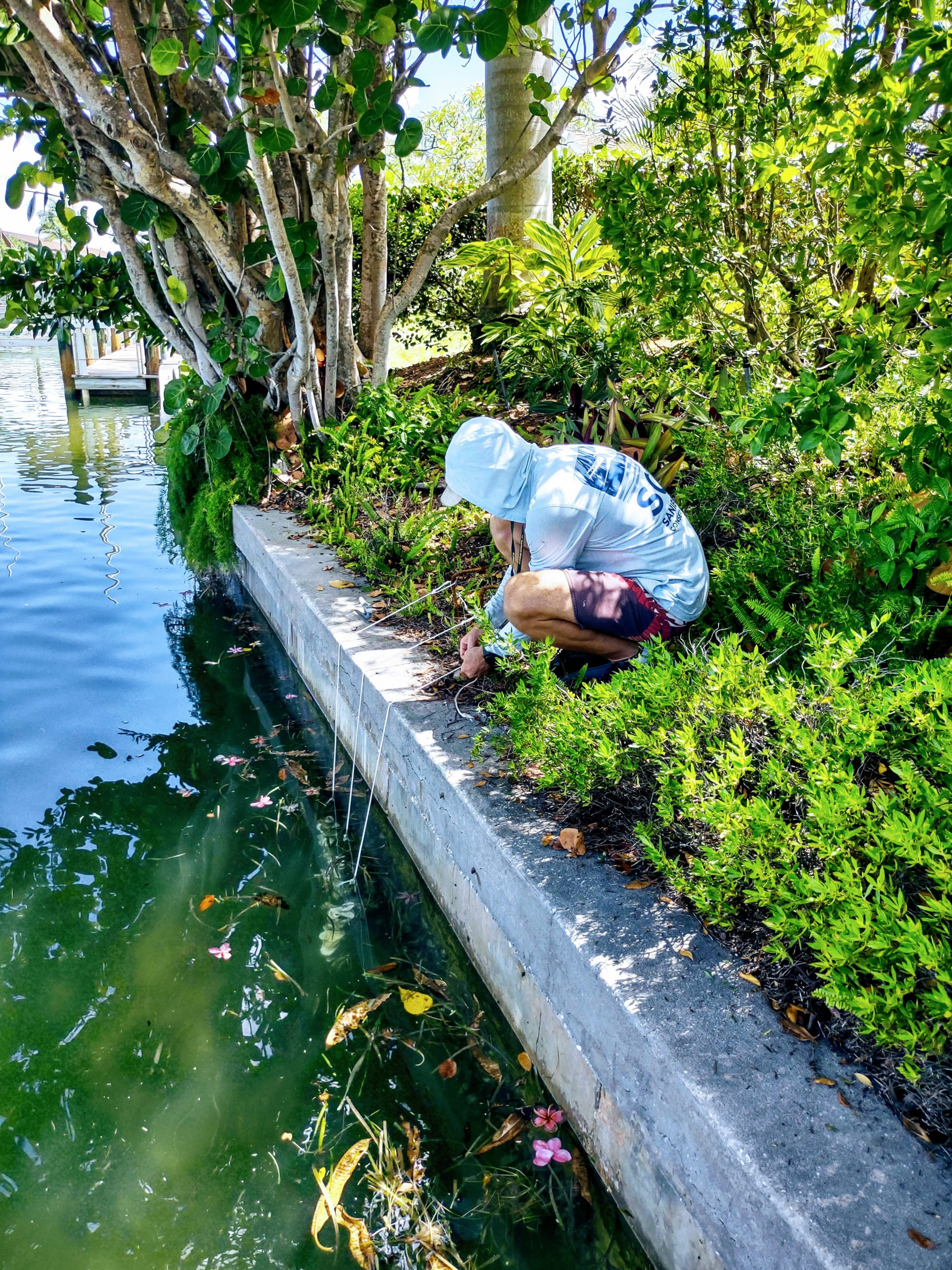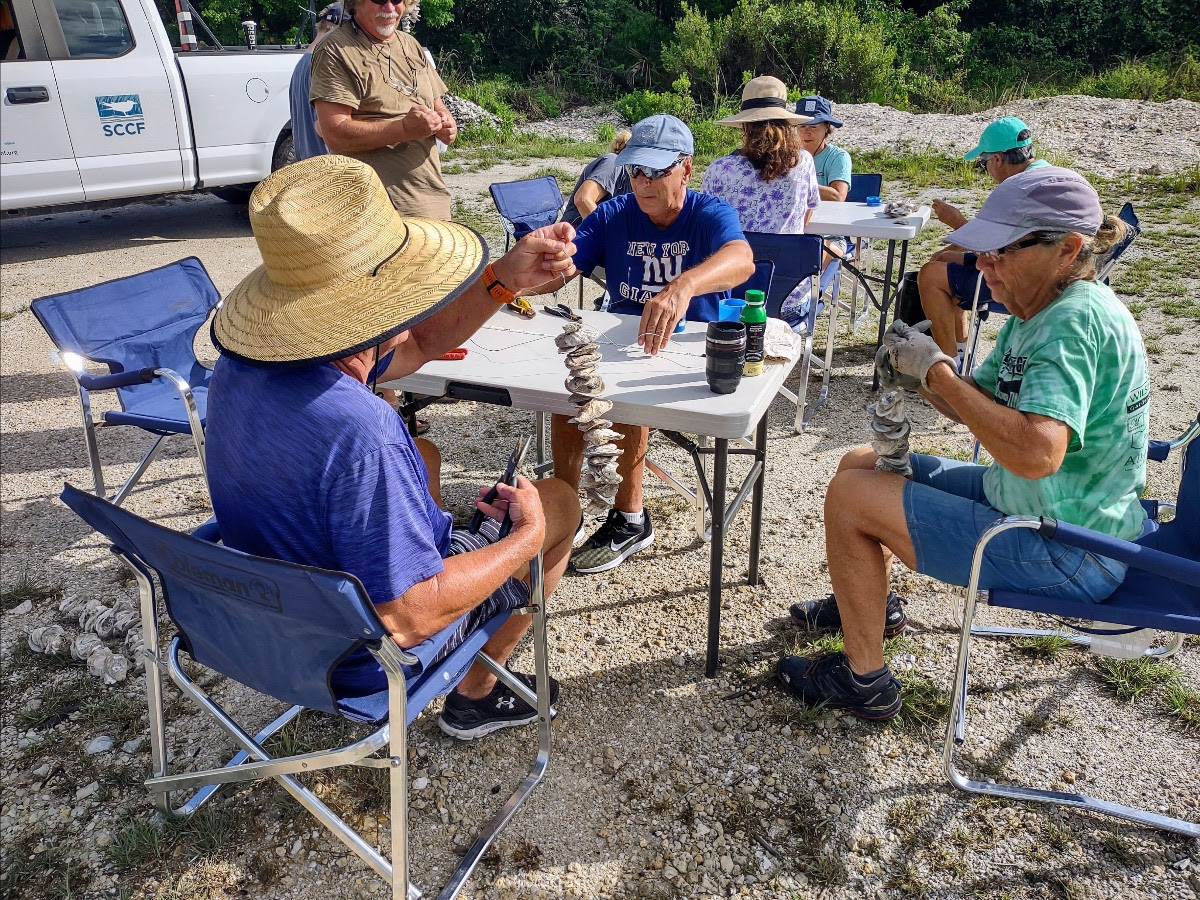 In June, eight Coastal Watch volunteers helped assemble 30 vertical oyster gardens (VOG) for a pilot program to determine the ideal conditions to grow oysters vertically.
"This involved the tedious task of stringing several hundred oysters on thin metal wires," said Coastal Watch Director Kealy McNeal. "The volunteers were very productive and done within an hour."
The oysters grown on the gardens will be transported at the end of the program to a restoration site where oyster habitat has been lost.
The SCCF Marine Lab and Coastal Watch installed the VOGs off the docks and sea walls of 10 participating homeowner properties located on the east-end canal system. Throughout the duration of the program, an SCCF intern will be doing bi-weekly monitoring of the VOGs.
Monitoring will include assessing the VOGs for oyster growth, density, and biodiversity. The program will conclude in the fall/winter months of this year.
Coastal Watch volunteers work on programmatic initiatives to promote marine conservation. Visit sancapcoastalwatch.org to join. A fundraising event supporting Coastal Watch will be announced shortly. To learn more about sponsorship opportunities and attendance please call Development Director Cheryl Giattini at 239-822-6121.