Stay in the know about wildlife, water quality, and ecosystems on Sanibel and Captiva Islands and in Southwest Florida
Beach Trash Buckets Will Help Keep Sanibel Clean
July 19, 2022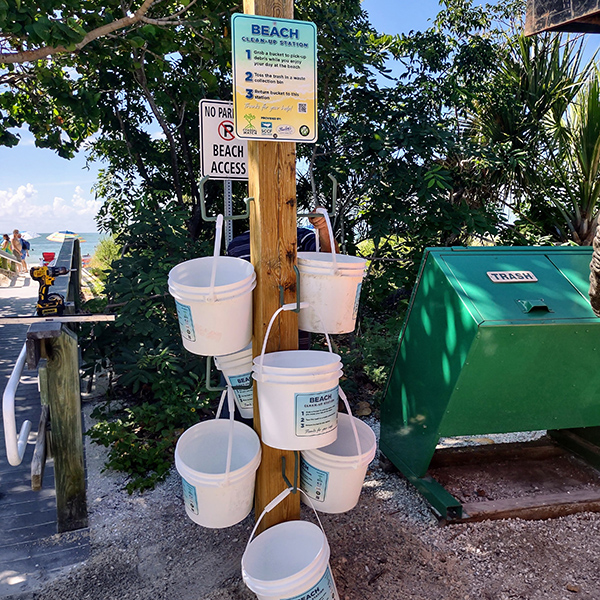 The SCCF Coastal Watch program has partnered with the City of Sanibel and Bailey's General Store to install Beach Bucket Stations on the island, providing beachgoers a convenient way to collect debris.
"We have noticed many people stuffing trash into their pockets, tackle boxes, shell bags, etc., and we wanted to make a more convenient way to pick up beach litter," said SCCF Coastal Watch Director Kealy McNeal.
Coastal Watch is looking for volunteers who are frequently in the area to monitor the stations — at Lighthouse Beach Park, Tarpon Bay Beach, and Bowman's Beach — and make sure buckets are accounted for. Interested volunteers should email coastalwatch@sccf.org.
"This initiative will help keep our beaches clean and beautiful," McNeal said.