Stay in the know about wildlife, water quality, and ecosystems on Sanibel and Captiva Islands and in Southwest Florida
Sea Turtle Nests Thriving on Sanibel and Captiva, but Slightly Down from 2021
July 18, 2022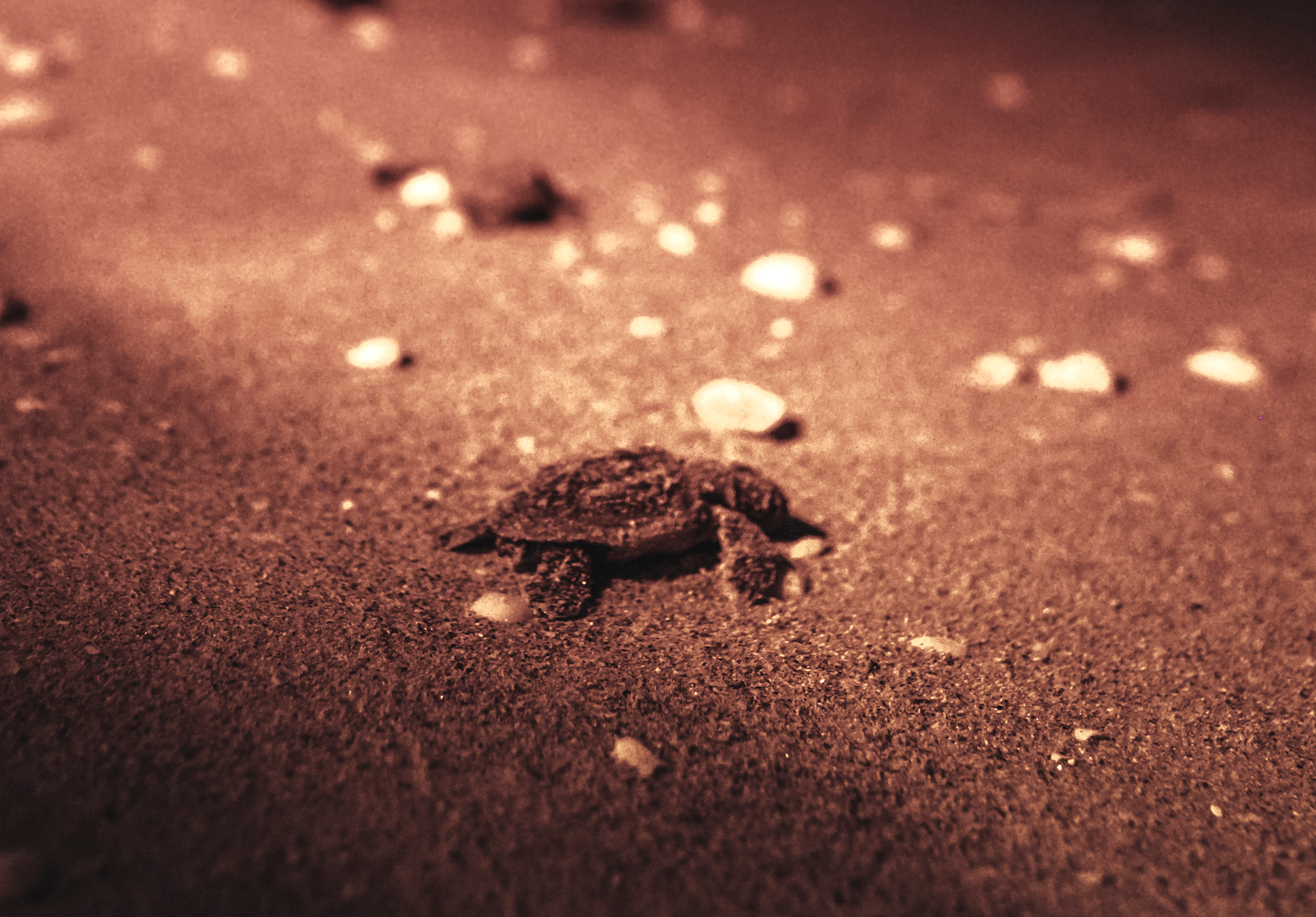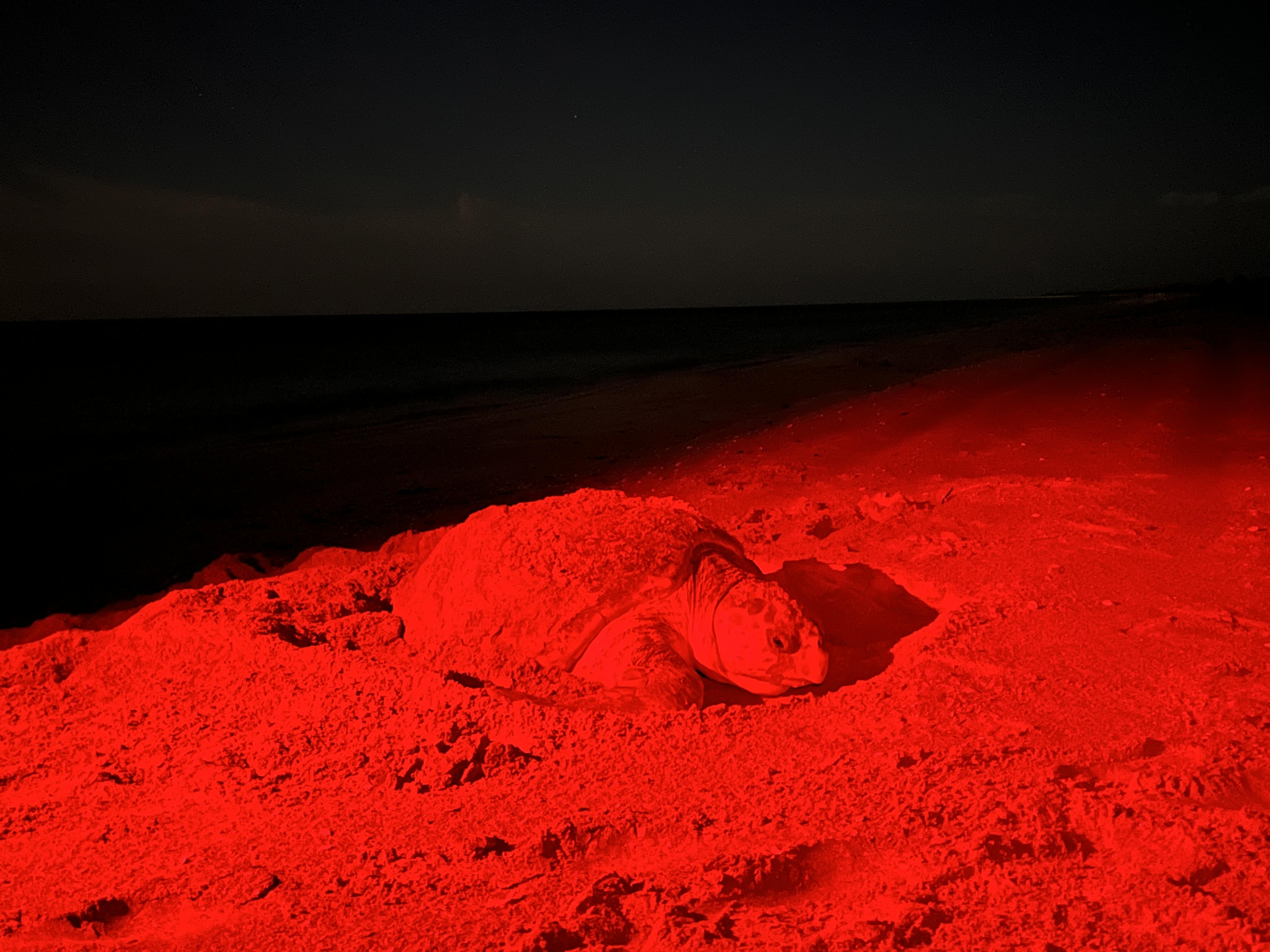 A lot of excitement has been happening on the beaches of Sanibel and Captiva over the last few weeks, with new sea turtle nests being laid and existing nests hatching every night! As of today, SCCF is monitoring 757 nests and has conducted inventories on 112 already hatched nests. The hatching season is off to a great start with around 7,600 hatchlings successfully hatching and emerging from their respective nests to date. The nest counts are slightly lower than 2021's nest count of 845 on July 20.
Loggerhead nesting season will begin to wind down in a few weeks, and the nighttime research team is also nearing the end of their surveys, with an official last day of July 31. So far this season, our night crew has had 204 sea turtle encounters, including 119 unique individuals.
Humphrey Wentletrap, pictured here, is a familiar loggerhead that SCCF has seen nesting frequently since 2016, which was also the organization's first year conducting nighttime sea turtle surveys. She was documented on three separate occasions by our night crew that year and has been seen nesting every other year since. In 2018, we encountered her twice — one crawl was a nest, and the other was a false crawl (when no eggs are laid). In 2020, she was encountered five times with three documented nests.
This year, Humphrey Wentletrap was observed five times, and all five occasions were documented as nests.
"Since loggerheads lay about 3-5 nests per season, it's possible that we saw her for every nest she laid in 2022!" said SCCF Coastal Wildlife Director and Sea Turtle Program Coordinator Kelly Sloan, adding that the team measured Humphrey Wentletrap's carapace (shell) at 3.4 feet long. "None of her nests from this season have hatched yet, but the four nests she laid in 2018 and 2020 produced 553 hatchlings. She has never been reported on a beach other than Sanibel, suggesting strong site fidelity to our island, so we look forward to seeing her again during her next visit, likely in 2024 based on her historical inter-nesting interval."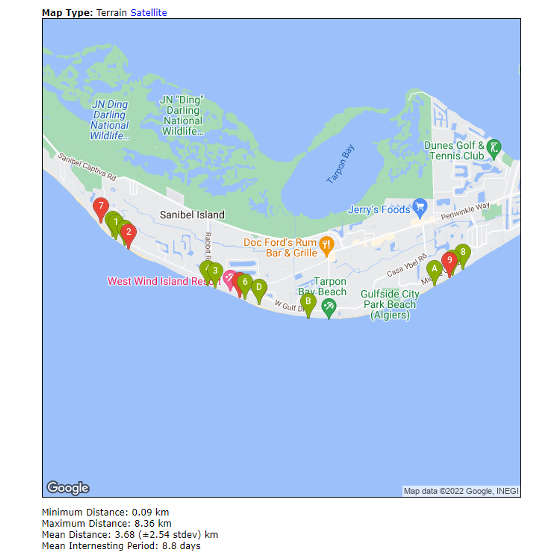 Humphrey Wenteltrap's nesting locations over the years. Red balloons are false crawls, and green balloons are nests.