Stay in the know about wildlife, water quality, and ecosystems on Sanibel and Captiva Islands and in Southwest Florida
SCCF Celebrates Independence Day with Community
July 6, 2022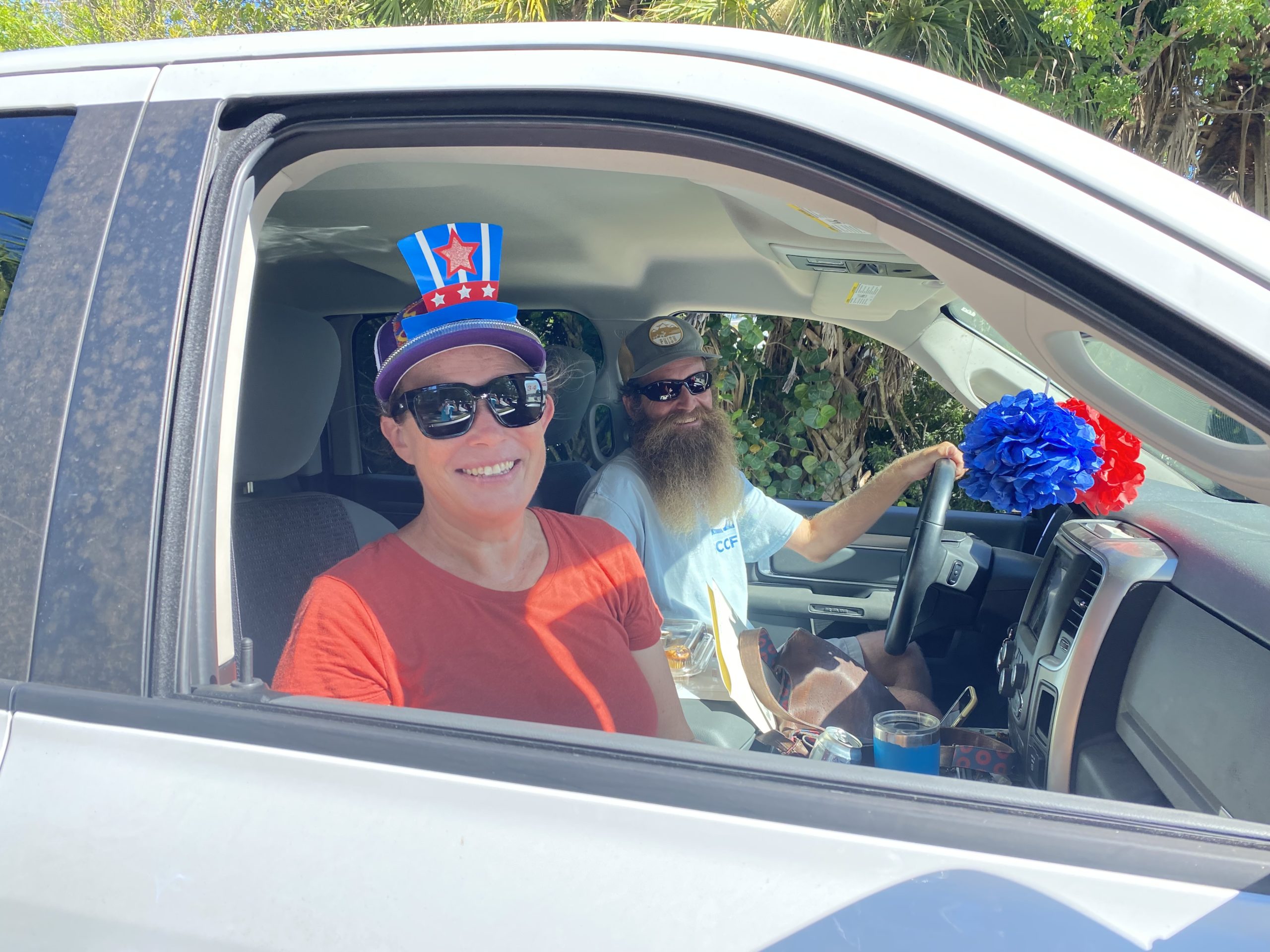 SCCF was proud to represent its mission to protect and care for Southwest Florida's coastal ecosystems in the 30th Annual Sanibel & Captiva Islands Independence Day Parade.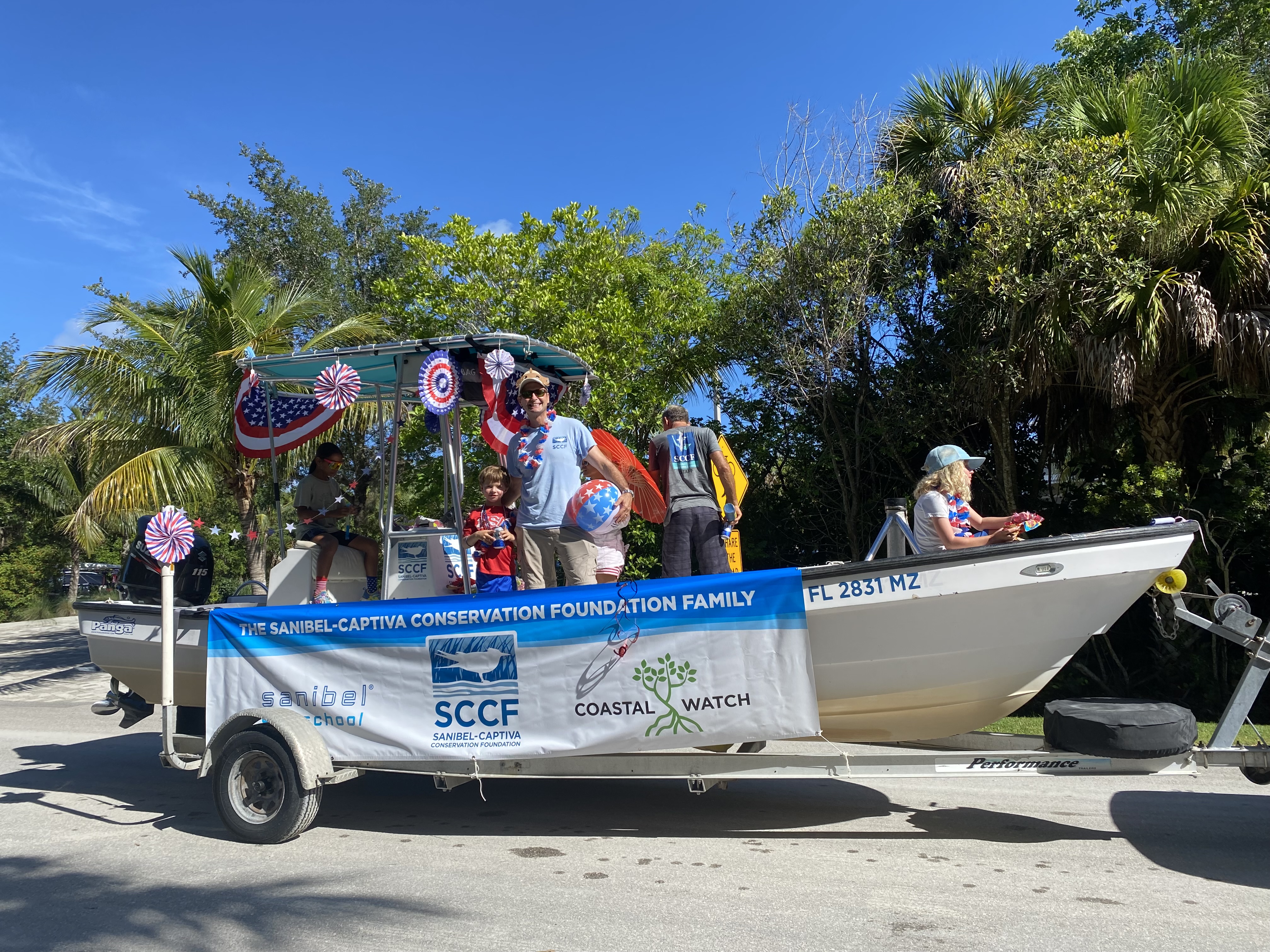 "After a 2-year hiatus, we were thrilled to participate and celebrate with the community. We had a lot of encouragement and support from the crowd for the work we do," said SCCF Events Manager Jeff Siwicke. "Our three brands—SCCF, Sanibel Sea School, and Coastal Watch—were feeling the love!"
Throwing candy and koozies with the SCCF logo and the slogan, "Keeping Conservation Cool since 1967," about a dozen staff members and families enjoyed cheers from the crowd as an SCCF truck and boat joined 41 other floats in the popular parade.
"We are so incredibly grateful to be part of a community that enthusiastically embraces conservation and the work we do. Celebrating the birth of our nation with our fellow islanders is an important tradition. It also gives us a chance to celebrate what makes our islands so special," said SCCF CEO James Evans. "We owe a great debt of gratitude to those who fought so hard for our independence."
Since 2020, the Sanibel Sea School and Coastal Watch have been part of SCCF, which has grown over more than five decades to include water quality research, policy and advocacy, sea turtle and shorebird monitoring, wildlife and habitat management, native landscaping, and environmental education. This was the first parade where the tri-brand was represented.
"With the Sanibel Sea School's summer camps for kids and teens as well as the added community outreach of Coastal Watch, we are reaching more people and are feeling more community appreciation than ever," said Evans.