Stay in the know about wildlife, water quality, and ecosystems on Sanibel and Captiva Islands and in Southwest Florida
Jordan Marsh Sprouts Water Lilies to Improve Water Quality
July 6, 2022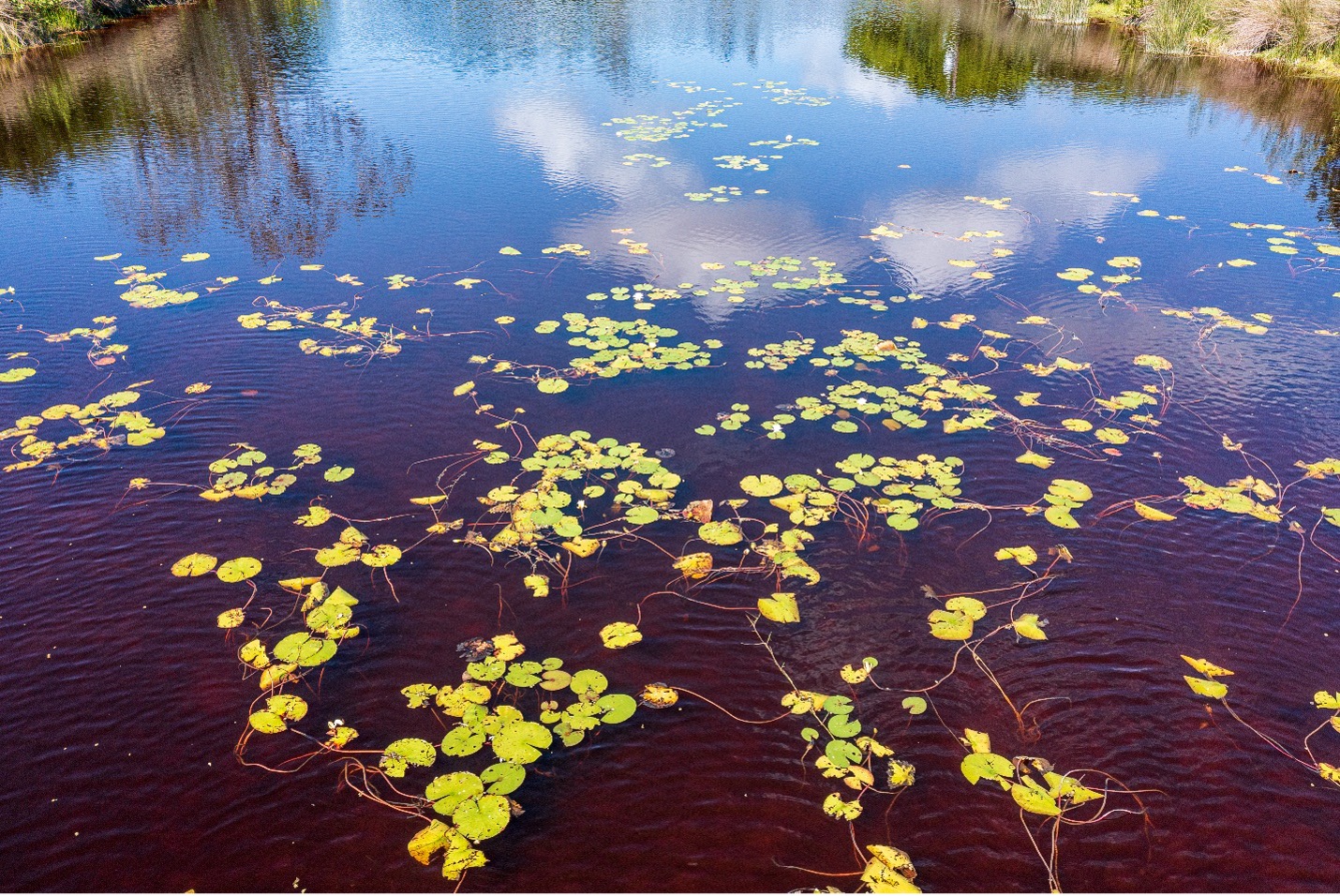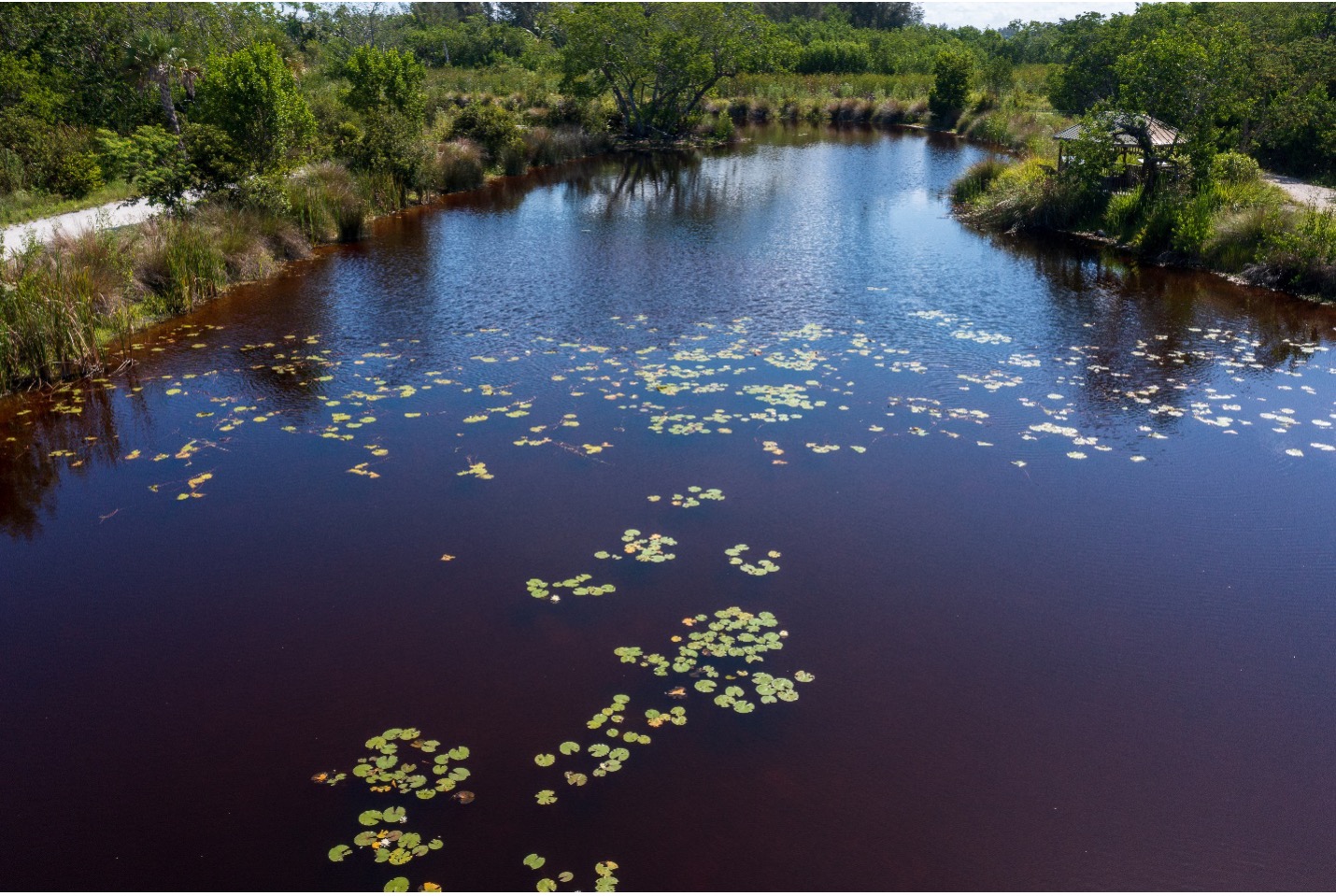 Jordan Water Quality Treatment Park (Jordan Marsh) located on Casa Ybel Road south of Periwinkle Way has been operating as a nutrient removal system since January 2019. The City of Sanibel partnered with SCCF to construct this marsh partially on SCCF preserve land. The Sanibel Slough (Sanibel River) was determined to be an impaired waterbody due to elevated nutrients, phosphorus, and nitrogen.
The Jordan Marsh serves as a best management practice for removing nutrients from the Sanibel Slough. Water is pumped through the marsh and its dense vegetation root system removes nutrients as the water flows through it.
SCCF Marine Laboratory monitors the water quality and consults with the city on improving treatment efficiency at Jordan Marsh. When the marsh was first put into operation, phosphorus removal could be as great as 60 percent and nitrogen removal neared 50 percent.
The system's operation aligned with design expectations. In the past year, the nutrient removal efficiency has dropped, and the flow has short-circuited. A lack of vegetation in a large part of the marsh has been theorized as the major contributing factor.
The portion of the marsh nearest Casa Ybel Road looks more like a lake than a marsh due to its greater water depth which prevents most wetland plants from becoming established. Little nutrient removal is accomplished in this section. The South Florida Water Management District found that the white water lily (Nymphea oderata) did the best job of removing nutrients in its large-scale experimental stormwater treatment areas. This plant can also grow in deeper water than most wetland plants. The concept of planting a large quantity of water lilies in the non-vegetated areas in a fashion which would also prevent flow short-circuiting was presented by SCCF to the City and they agreed to purchase and install the plants.
On June 27, more than 900 water lilies were installed by Sandhill Nurseries at a high density in two locations within the marsh. Within two hours, the marsh changed, and we hope future water quality monitoring will show better nutrient removal due to the addition of these plants. If you have time ride your bike to Jordan Marsh, hang out at SCCF's gazebo and enjoy the additional wildlife attracted there by this new habitat.
BEFORE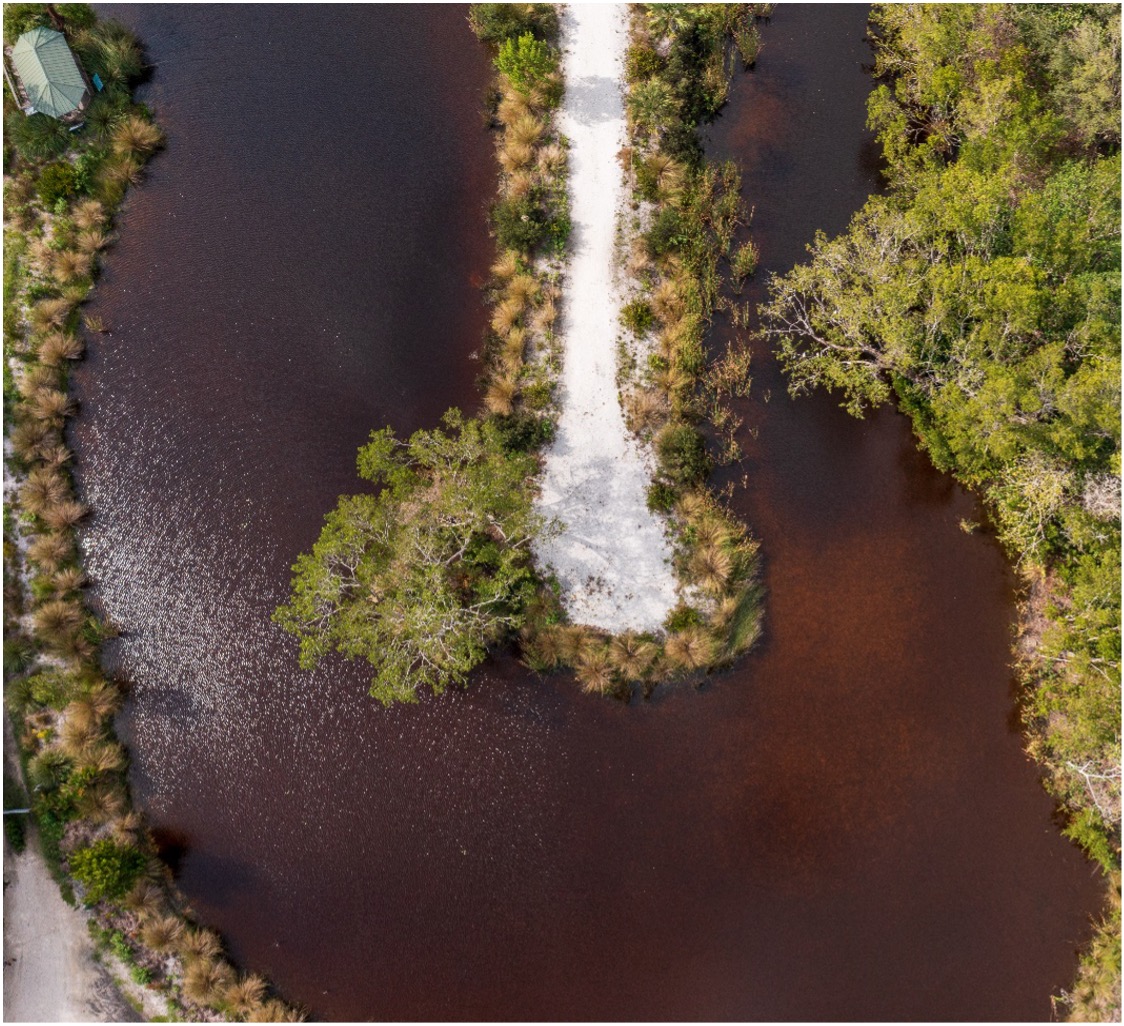 AFTER