Stay in the know about wildlife, water quality, and ecosystems on Sanibel and Captiva Islands and in Southwest Florida
Report Marked Terrestrial Turtles to SCCF
June 15, 2022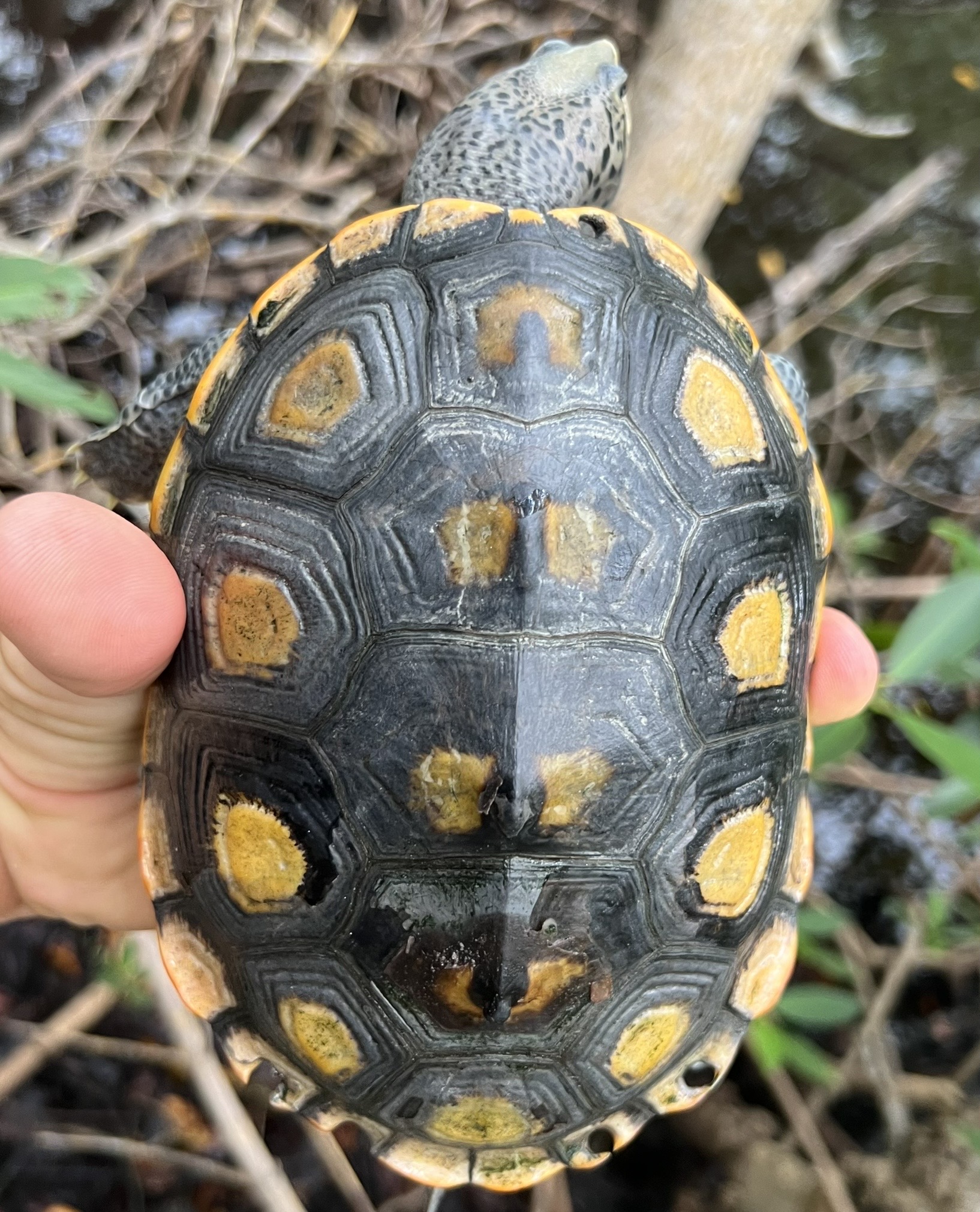 Wildlife researchers use various techniques to identify individuals of a population of the species they are studying. Some marking methods need only be temporary, and others need to be permanent to acquire long-term data. Most research on turtles involves techniques of a more permanent nature due to their long-life spans and the increasing threats that face turtles worldwide.
To calculate population estimates, acquire longevity data, and positively identify individual turtles in a sample for various reasons, several marking techniques can be used singly or together. The most common way to mark terrestrial turtles, for mark-recapture projects and other research, is by notching or drilling the marginal scutes using a numbering scheme.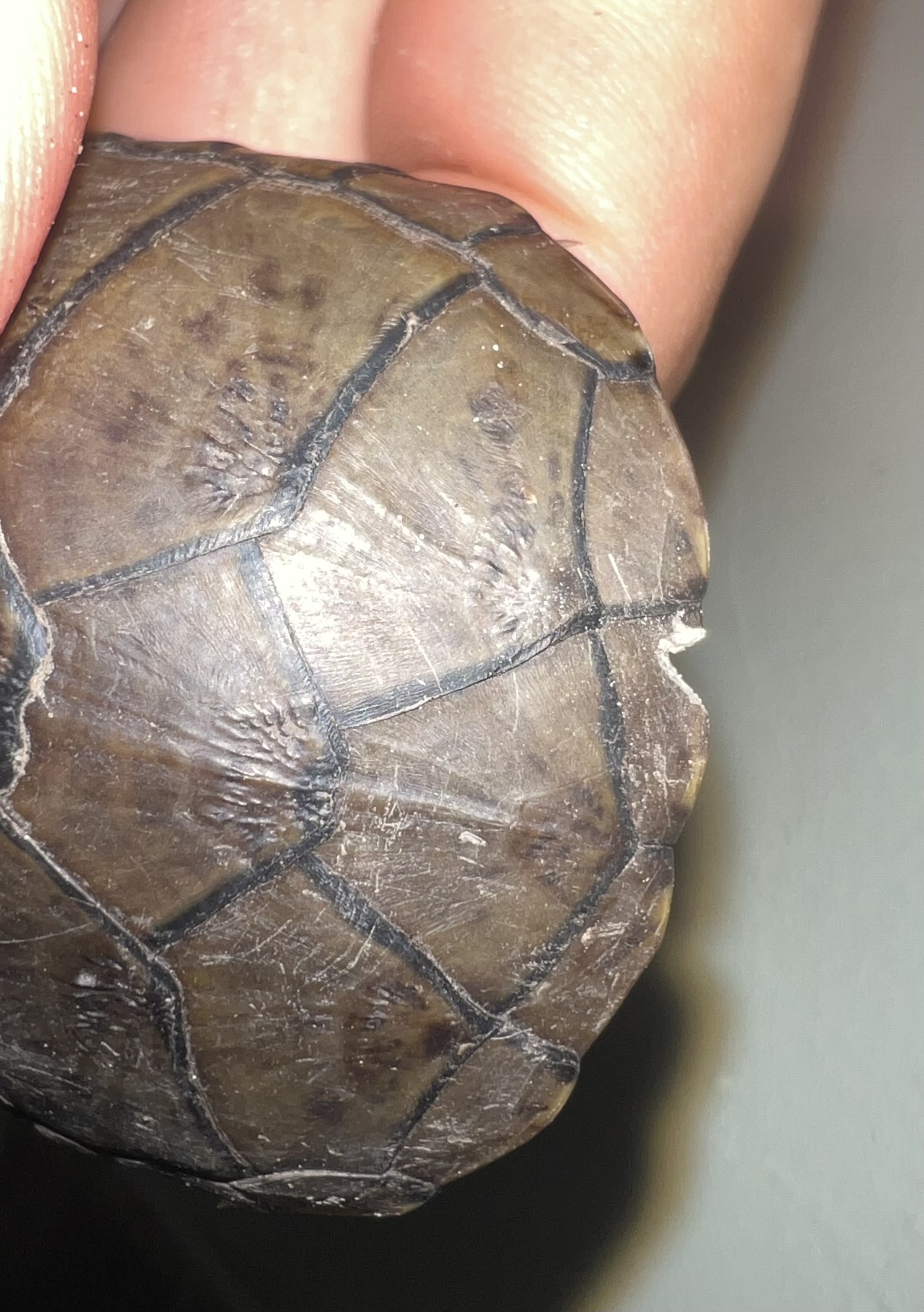 This method, the Cagle Method, was published in 1939 and is still used globally. A second way is the use of microchips (aka pit-tags) that are injected into the body in a benign location.
"Each pit-tag has a unique code that can be read with a scanner," says SCCF Wildlife & Habitat Management Director Chris Lechowicz. "These tags can be traced back to a recipient who will likely have a record of the last known location of the animal. These are the same microchips that are used in dogs and cats."
Photography is a third method that is commonly used. Many species of turtles have unique markings on their shell and head that can be used, like fingerprints, to positively identify individuals. Injuries, such as a missing limb, cracked and healed shell, or damaged scutes can act as identifiers as well. The standard method to mark softshell turtles is to tattoo a number on the plastron since they lack a hard carapace or plastron.
Marine turtle studies have used flipper tags for decades to identify individuals. SCCF's sea turtle team uses both flipper tags and pit tags. SCCF's freshwater and terrestrial biologists use notching, pit-tags, and photography to positively identify individual turtles.
"This is a full-proof approach that gives us three lines of defense in case one fails," says Lechowicz. "The urgency to inventory and gather baseline data on terrestrial and freshwater turtle populations is due to the overwhelming pressure being placed on our turtles for world markets."
Exploitation for the international pet trade, human consumption, and traditional medicines has caused a serious strain on many native species. Notched shells also act as a deterrent against poaching. All turtles are protected on Sanibel and cannot be legally collected according to the Sanibel Code Section 10-6. Please do not post any photos with identifying landmarks on social media to protect the secrecy of their locations.
If you see a marked, non-marine turtle on the islands, please take a photograph of the markings on the shell, note its location, and send it to freshwaterturtles@sccf.org or text to (239)222-4268.