Stay in the know about wildlife, water quality, and ecosystems on Sanibel and Captiva Islands and in Southwest Florida
Take a Virtual Tour of Caloosahatchee Watershed
June 1, 2022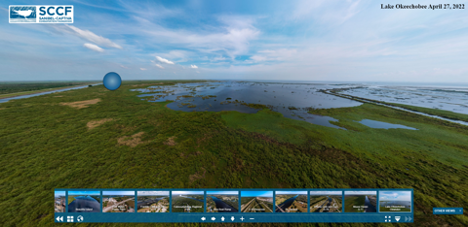 SCCF has launched a new website that provides extensive aerial insight into 16 sites within the Caloosahatchee watershed. Sanibel and Captiva Islands are uniquely positioned at the mouth of the Caloosahatchee which drains over 860,000 acres of land from its watershed, spanning Lee, Hendry, Charlotte, Glades, and Collier Counties.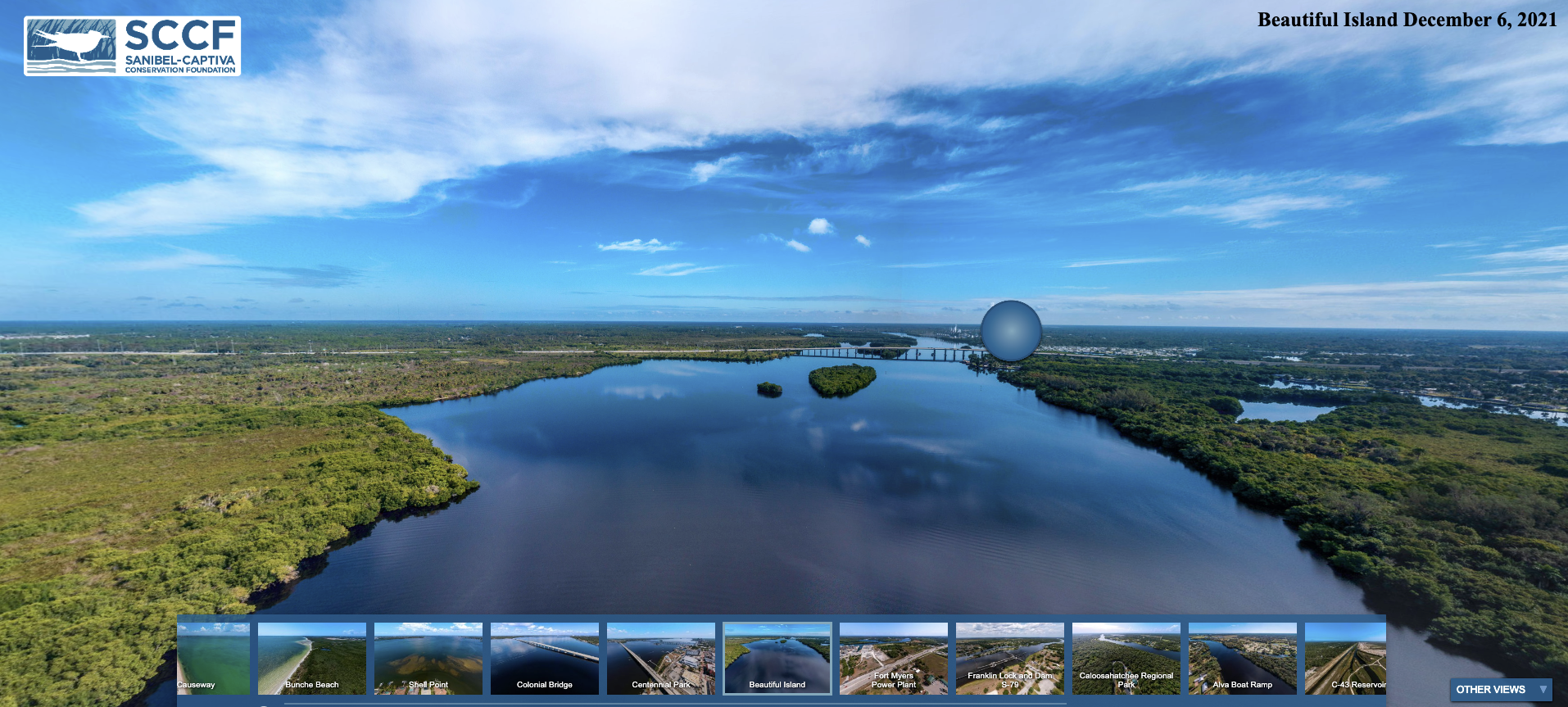 The watershed includes natural areas (45%) agricultural (35%), and non-agricultural (20%). On the new Caloosahatchee Virtual Tour Website, you can visit sites primarily along the river starting at Sanibel Lighthouse Beach Park all the way to Lake Okeechobee in Clewiston.
You can see important places where flows from the watershed are measured, such as the Franklin Lock and Dam (S-79) and the Moore Haven Lock and Dam (S-77). You can also see the progress that has been made on the C-43 West Basin Storage Reservoir in Hendry County that will provide 170,00 acre-feet of water storage to restore flows to more natural conditions.
Well-known sites, such as Shell Point, Bunche Beach, downtown Fort Myers, and the Fort Myers Power Plant, as well as smaller towns such as Ft. Denaud and Alva are included. This tour takes you to places that would be difficult or time-consuming to visit and illuminates the various environments that exist in our watershed from a 360-degree perspective. To start the virtual tour, click here.