Stay in the know about wildlife, water quality, and ecosystems on Sanibel and Captiva Islands and in Southwest Florida
Middle School Art Classes Explore Pick Preserve
June 1, 2022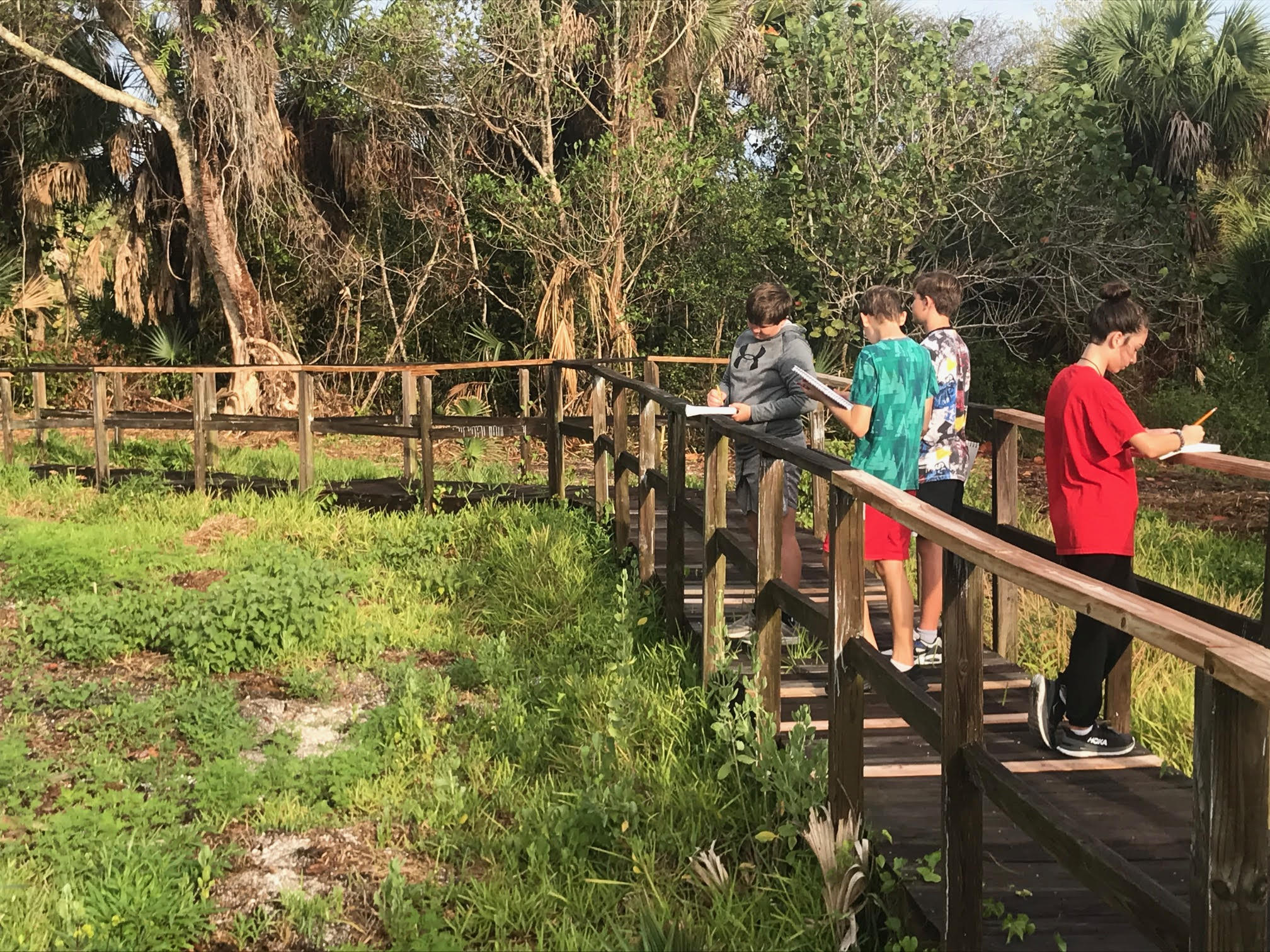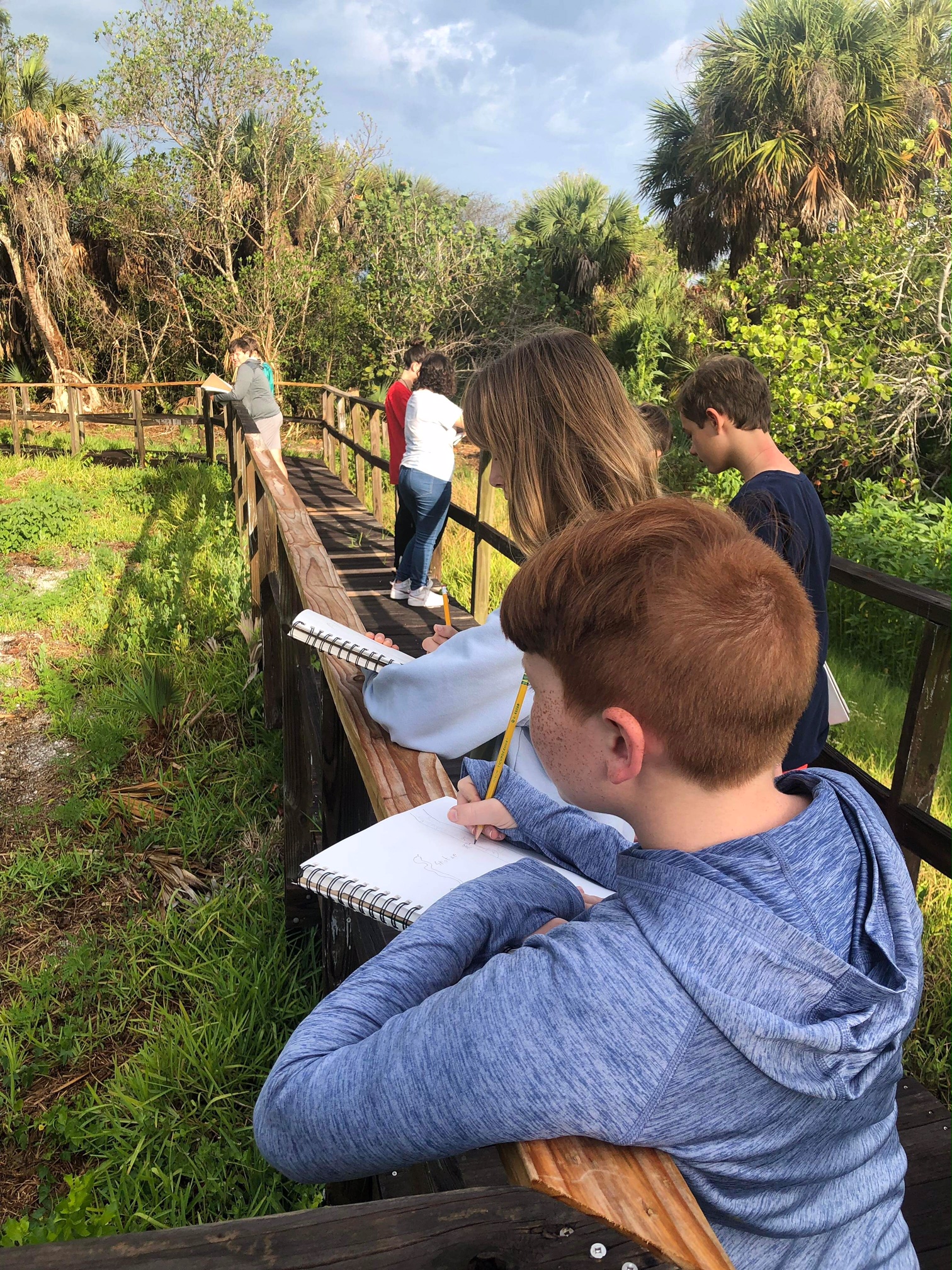 A lot of our fine arts, such as painting, sculpture, literature, photography, or architecture, can be traced back to an origin of people trying to emulate, or having been inspired by nature.
With the connection of arts to our natural surroundings in mind, The Sanibel School's Middle School art classes recently explored SCCF's Pick Preserve with SCCF Environmental Educator Richard Finkel. The undisturbed terrain gave them a closer look at the ecological components of Sanibel's interior habitats.
The Sanibel School's Art Teacher Erica Sharp found it great to get her students out of the classroom and have them reconnect with their environment.
"Sketching and drawing in a natural setting is a wonderful way to focus on intricate parts of the greater ecosystem," explained Finkel. "An individual leaf, a flower, a branch, or a palm frond can all help us gain a better understanding and appreciation for nature's incredible shapes, designs, and structures."
SCCF's Pick Preserve, located directly across the street from The Sanibel School, is an ideal setting to incorporate environmental science into the K- 8th grade curriculum. Since the Spring of 2000, SCCF has been assisting teachers with educational activities within the preserve.