Stay in the know about wildlife, water quality, and ecosystems on Sanibel and Captiva Islands and in Southwest Florida
Surprise Late Bald Eagle Nest Closes Season
May 31, 2022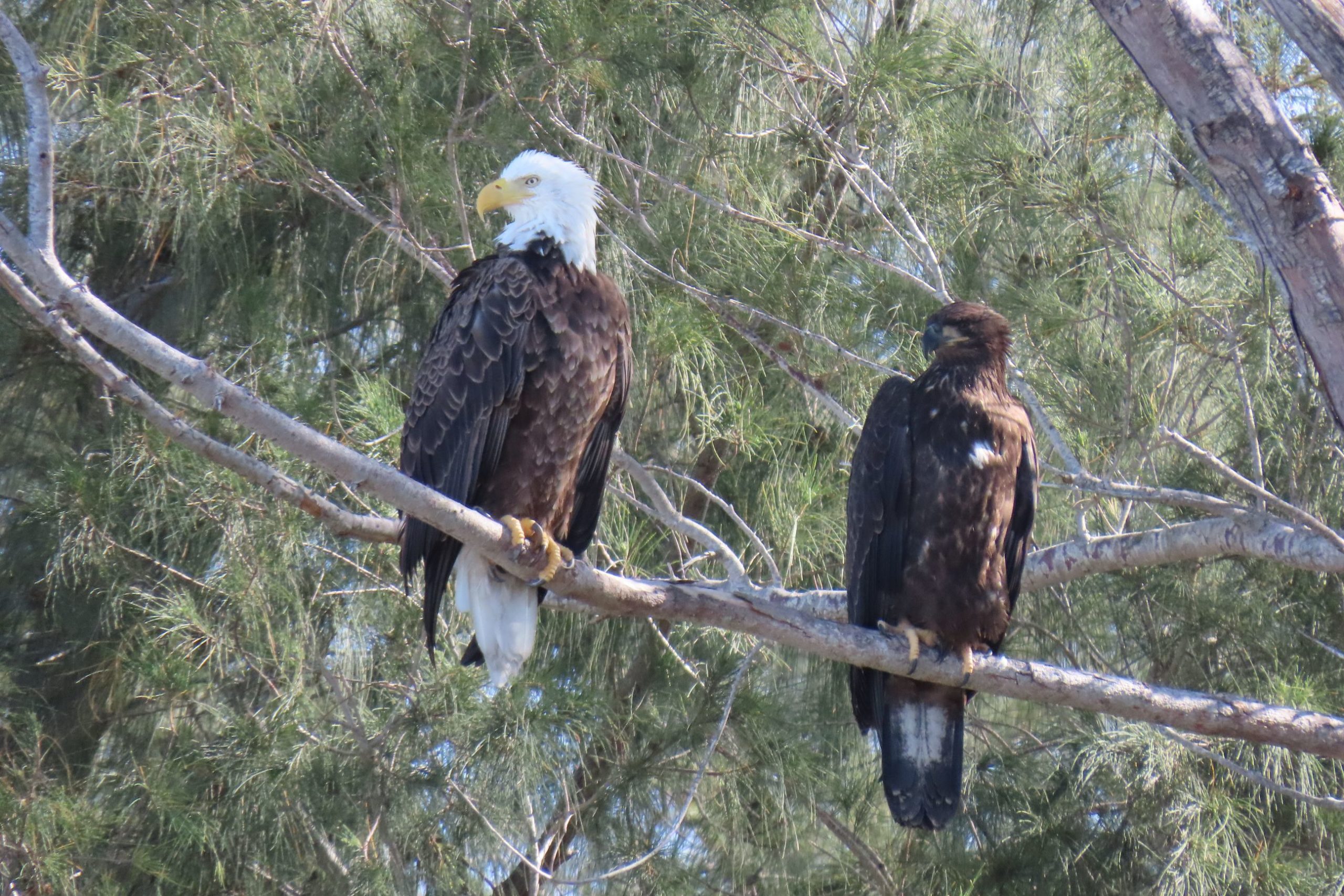 The 2021-2022 bald eagle (Haliaeetus leucocephalus) nesting season has come to an end, with a surprise late nest and an eaglet who just a few weeks ago started flying for the first time.
A team of dedicated volunteers on Sanibel, Captiva, and North Captiva helped SCCF and Audubon Florida's Eagle Watch program monitor 13 nest structures from October through May.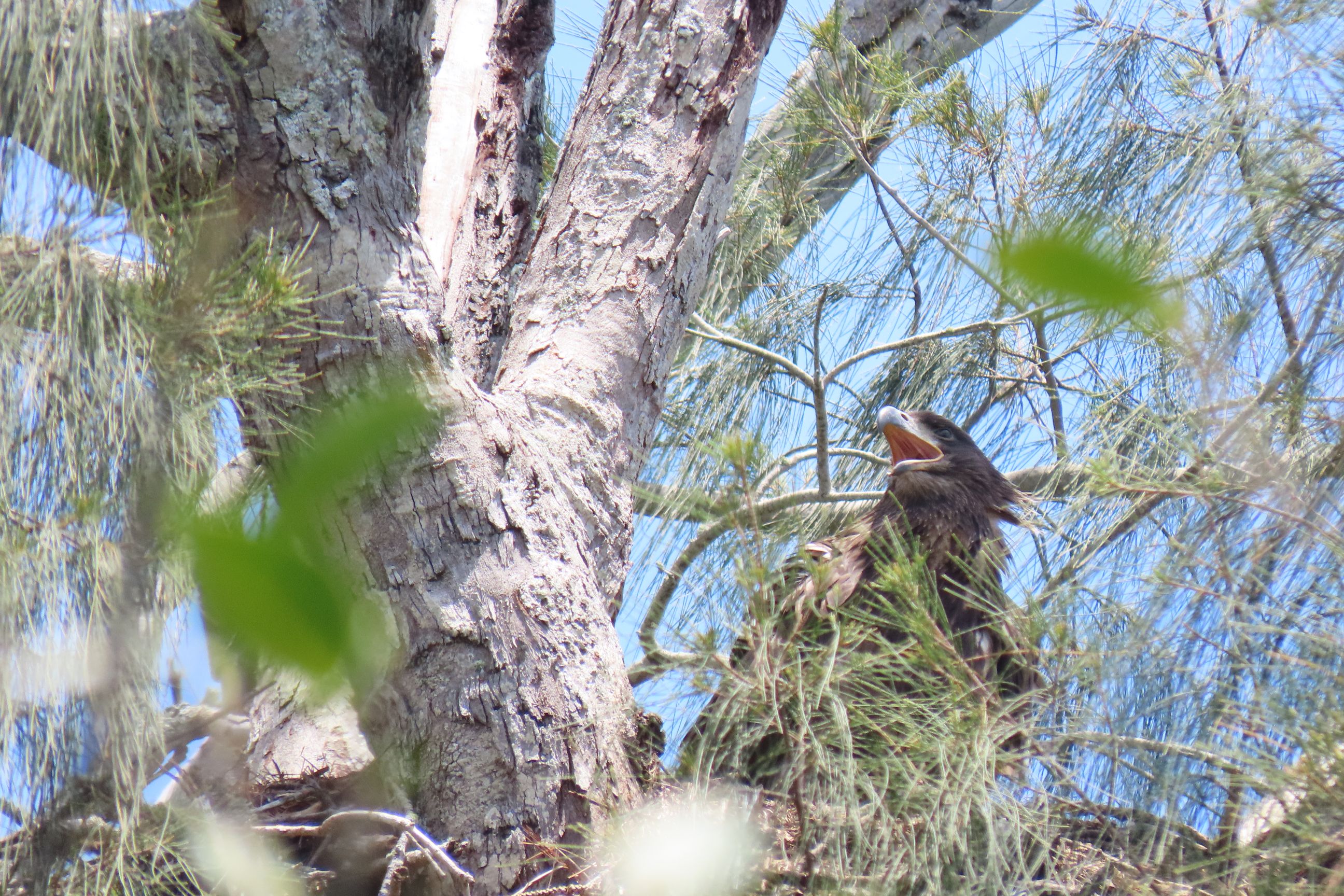 Of the eight nests that were utilized by eagles this year, five failed, and three were successful. The causes of nest failure are unknown, with the exception of the Captiva Eagle Cam nest, which had two eggs that never hatched.
Each of the three successful nests fledged one eaglet this year. The most unexpected fledgling came from a nest that has been unsuccessful in the last several years. It was a late nest, and the fledgling only recently took to the air and started flying. It is pictured here begging for food last week from its parents.
In Florida, the bald eagle nesting season is considered to be from October 1- May 15.
"This little one must have checked his calendar, as it was observed branching or hopping from branch to branch on the May 13 and flying short distances in the following days," said SCCF Shorebird Biologist Audrey Albrecht, who extends her monitoring efforts to bald eagles and swallow-tailed kites as well.
Another successful nest was on Captiva, at a nest that is located close to the beach. This nest required special monitoring at the start of nesting season due to the Captiva beach renourishment project.
"Thankfully SCCF was able to work with CEPD and the construction contractors to locate a qualified monitor to help keep an eye on the nest during active construction," said Albrecht.
Pictured here are the Captiva eaglet and one of its parents.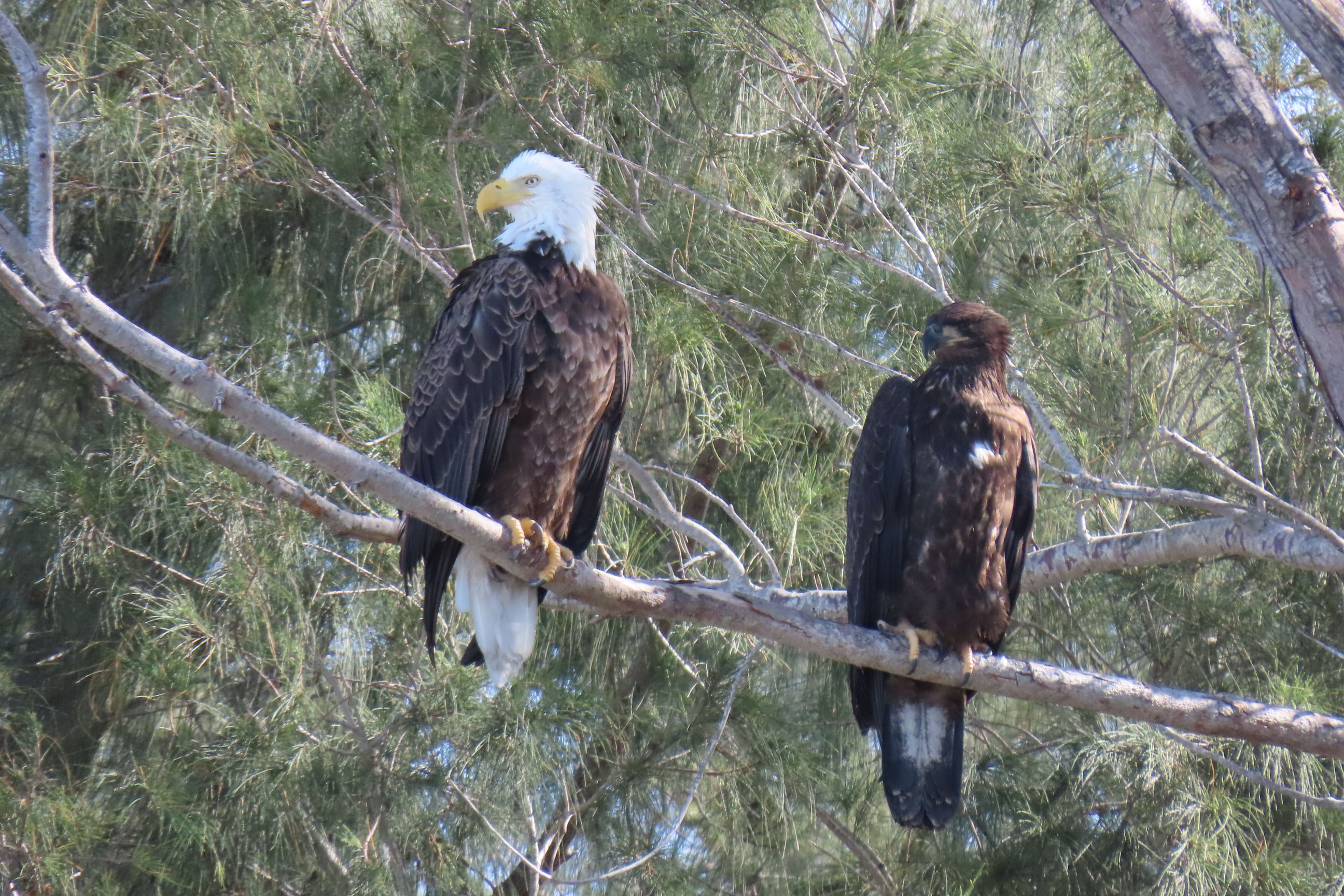 If you have any questions about bald eagle nesting, or have any interesting eagle observations to share, please send a message to eagles@sccf.org.