Stay in the know about wildlife, water quality, and ecosystems on Sanibel and Captiva Islands and in Southwest Florida
Remodel Begins on Former Nature Center
May 17, 2022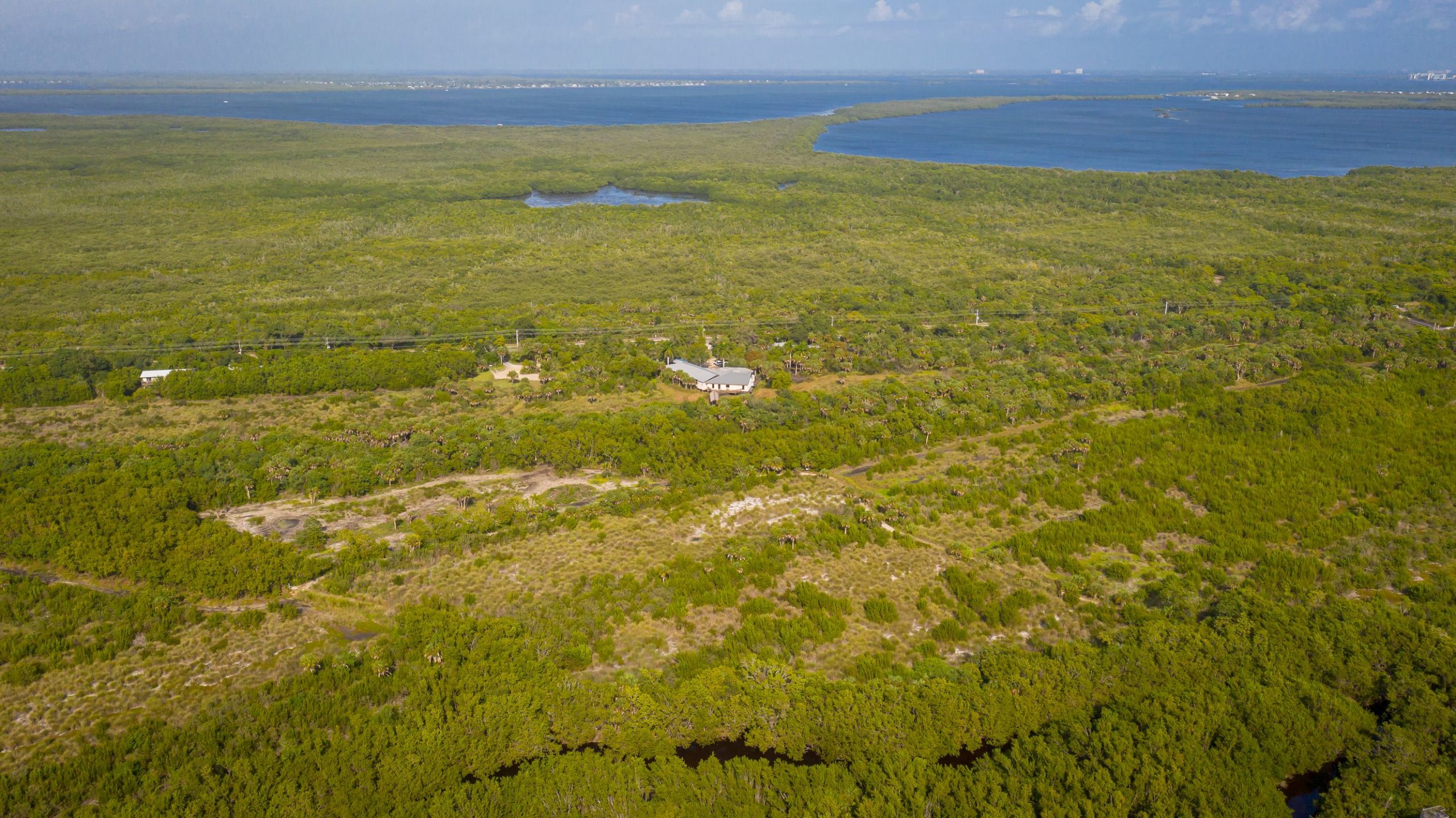 This week, contractors started extensive renovations to transform the former SCCF Nature Center into an energy-efficient collaborative space intended for more interaction among staff members and volunteers, and with visiting scientists.
The design by Sanibel architect Amy Nowacki features more than 20 offices and workstations, an indoor lab space, bathrooms with a shower for those commuting by bike or coming in from the field, outdoor decks, and solar panels. The remodel is being done by Benchmark General Contractors and is expected to be completed in November. It will also include a reception area with space for volunteers and a large board room with seating for 42 people for presentations.
Originally constructed in 1977, the aging structure was no longer meeting the needs of the organization, which currently employs a staff of 36 at five different locations across Sanibel.
"These upgrades and more efficient use of our space will allow us to consolidate campuses and to integrate Coastal Wildlife and Habitat Management staff with our Administrative, Facilities, & Communications staff," said CEO James Evans, who is committed to leadership through collaboration.
It was 45 years ago this week that SCCF first moved into the original Nature Center at 3333 Sanibel-Captiva Road (pictured above) after a 9-month stint in one of the quarters at the Sanibel Lighthouse. Prior to that, the non-profit founded in 1967 had mostly operated out of a 325-square-foot space on Periwinkle Way.
In an article in the
Island Reporter
, SCCF put out a call for "volunteers, especially those with pick-up trucks" to help with the May 14, 1977, move.
At that time, the neighboring J.N. "Ding" Darling National Wildlife Refuge hadn't yet established a visitor's center. When its doors opened in December 1977, the Nature Center was noted for its "modern construction and contemporary design." It was partly intended to shift SCCF's primary focus since its founding in 1967 from land acquisition to education with plans to open a native plant nursery on the grounds also in the works.
For more than 40 years, the building was a popular visitor attraction that once featured a touch tank, box turtle and indigo snake exhibits, a gift shop, and a butterfly house. It also offered regular educational programs on wildlife and island ecosystems.
"Our focus on the property now is to connect visitors and residents with wildlife in its natural habitat, through our extensive trails in the Sanibel Slough wetlands behind the building that first attracted SCCF to this property," says Evans. Named after SCCF's longest-serving CEO, the Erick Lindblad Preserve features 212 acres of habitat unlike any other on Sanibel, as pictured below.
Before the Nature Center opened in 1977, SCCF had developed the 4-mile trail system on the interior wetlands that are one of Sanibel's most distinguishing features as a unique barrier island. Click here to read an article by naturalist George Campbell in the February 4, 1977, Island Reporter about the trails, "Walking the wetlands reveals Sanibel 'way it's supposed to be."
"These remarkable habitats have the ability to transform visitors into advocates," says Evans. "Our goal is to connect you with nature, getting you out in our wild areas so that all of your senses can take in the sounds, smells, and natural beauty of these special places."
Whether water quality science provided by SCCF's Marine Lab, outreach and advocacy efforts, guided trail walks on preserve lands, programs for all ages at the Sanibel Sea School, and/or lectures at the Bailey Homestead Preserve, SCCF provides important information on how to protect and care for Southwest Florida's amazing environment.
"The entire ecosystem is our nature center," says Evans. "We hope you will take the opportunity to get outdoors and enjoy our diverse habitats."
The new collaborative spaces will also enhance research efforts and contribute to team building among staff, he adds.
"It will be great to have a headquarters where all staff, interns, and volunteers can gather, share ideas, and feel a part of the SCCF family."
Stay tuned for a community celebration with a ribbon-cutting for the freshly renovated facility in November.
Click here
to see a story map of all SCCF Trails and facilities.