Stay in the know about wildlife, water quality, and ecosystems on Sanibel and Captiva Islands and in Southwest Florida
First Nest of Sea Turtle Season Laid on April 27
May 3, 2022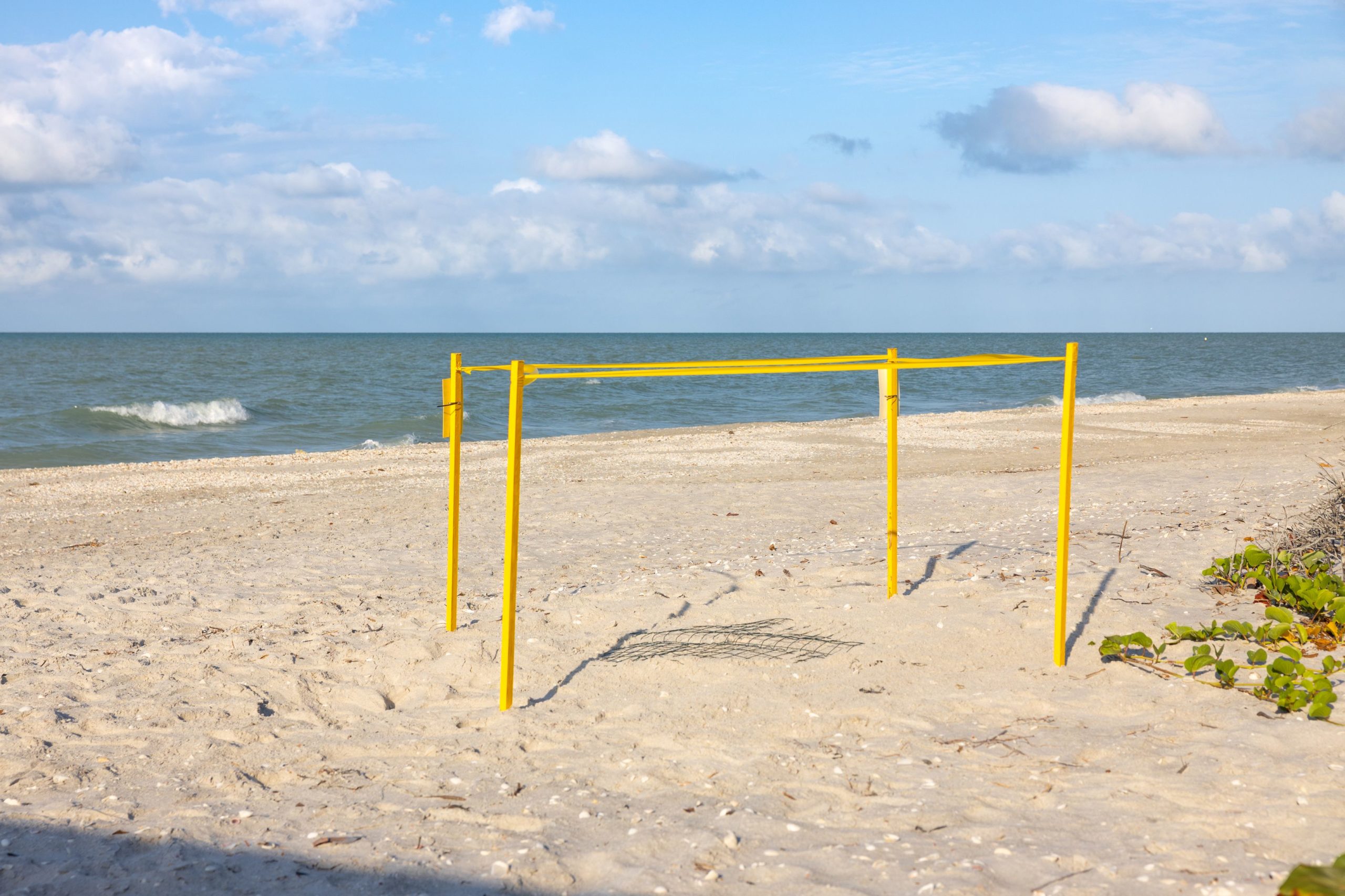 On April 27, SCCF staff discovered the first sea turtle activity of the 2022 season. The morning started out exciting, as not long into the survey, the first crawl of the season – a loggerhead (Caretta caretta) false crawl – was found on Sanibel's west end.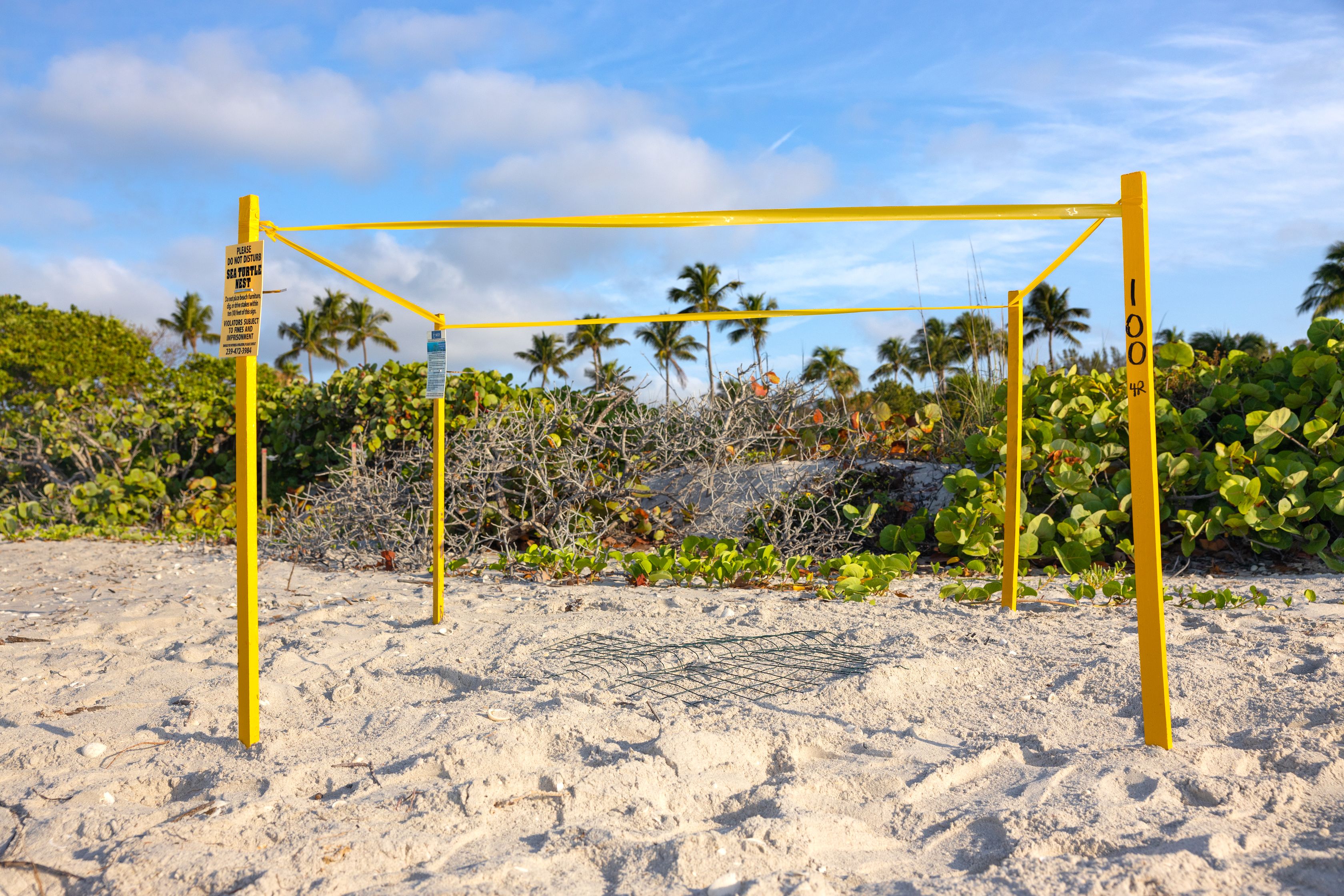 While it was determined to be just a false crawl, which means that for a number of possible reasons the turtle did not lay her eggs in this location, it increased the anticipation that maybe she had come up later during the previous night and laid eggs further down the beach.
Thankfully, staff did not have to wait long, as not far away, another crawl was discovered. This one had all the telltale signs of a loggerhead nest and the first official nest of SCCF's 2022 nesting season was marked and protected.
Since then, four more loggerhead nests and six more false crawls have been documented on Sanibel's west end. On May 4, the first nest and false crawl were recorded on Sanibel's east end. No activity has been noted yet on Captiva.
The first nest of 2022 did not break any records for the earliest laid, as that record was last recorded on April 15, 2020. However, it was laid on the same date as the first loggerhead nest of last season!
2020 also happened to be the year Juniper the leatherback (Dermochelys coriacea) nested six times on our islands. While we were hopeful that we would see her on our beaches again several seasons later, we were excited to hear that our colleagues on the east coast of Florida observed her nesting in early April. Researchers at Leatherbacks, Inc. identified her from her tags and informed our sea turtle team of the activity. We are thrilled to know that after her satellite transmitter stopped transmitting, she remains healthy and continues to nest!
To learn about how you can help protect sea turtles nesting on our beaches now through October, please visit sancaplifesavers.org.