Stay in the know about wildlife, water quality, and ecosystems on Sanibel and Captiva Islands and in Southwest Florida
Sea Turtle Nesting Season Begins
April 20, 2022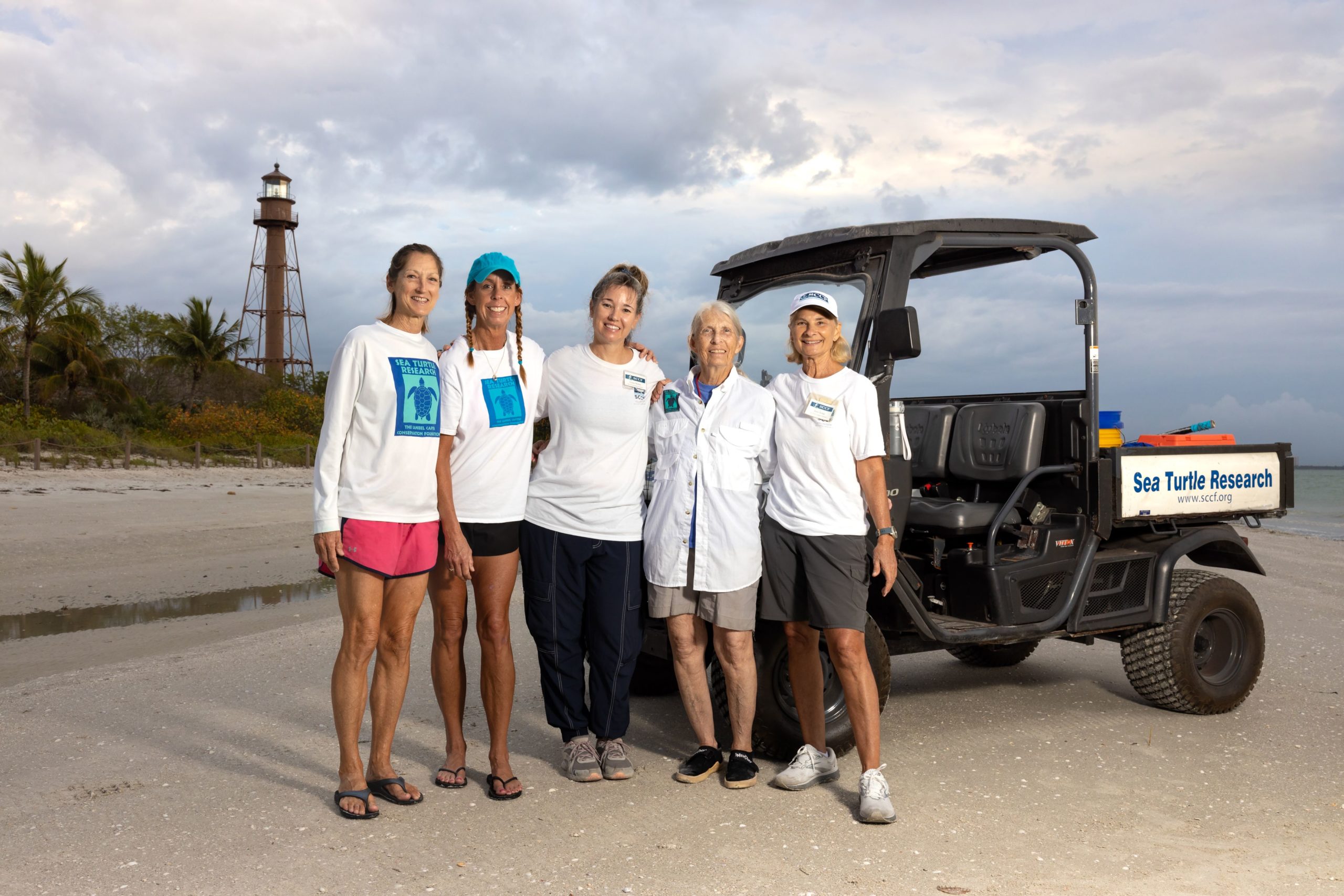 April 15 marked the first day of the 2022 sea turtle nesting season! Volunteers have been eager to get back on the beaches again after a successful season last year. This season, SCCF has 85 active volunteers who are committed to patrolling the beaches each day from April through October. Volunteers and staff survey the beaches along Sanibel, Captiva, and Causeway Island B at first light have not found signs of any turtle activity.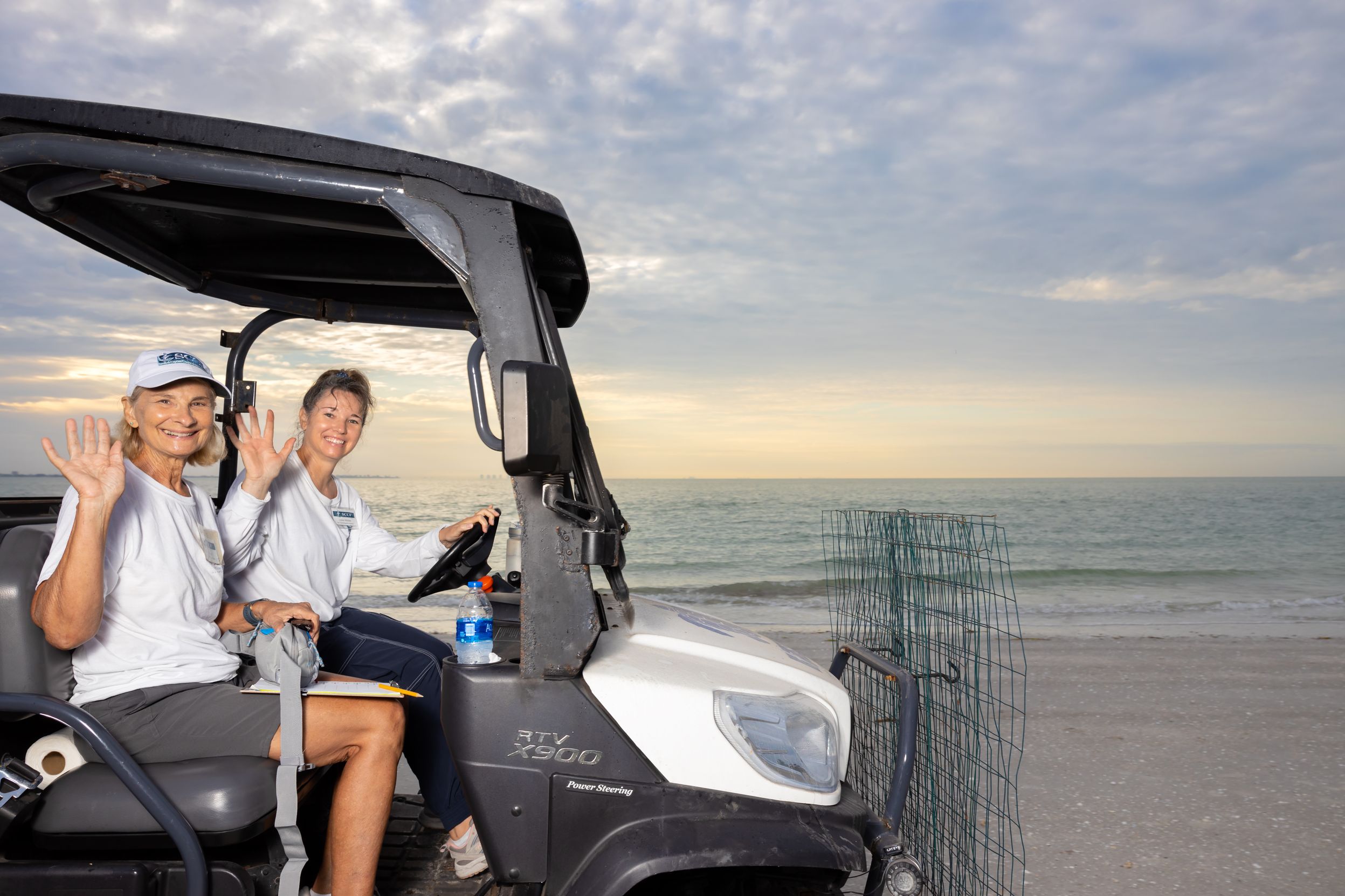 The first several patrols have not seen any telltale sea turtle crawls in the sand, but that is not unusual this early in the season. The record for the earliest nest laid was by a loggerhead (Caretta caretta) on April 15, 2020. Even without any activity to report, the volunteers were all smiles as they donned their white sea turtle shirts once again.
Now that nesting season has officially started, please remember that everyone can make a difference by taking little steps to help make our beaches turtle-friendly!
Please take your beach equipment and furniture off the beach by 9pm, fill in holes your party may have dug, avoid using white lights visible from the beach (including interior lights) and flashlights on the beach, and properly dispose of all trash. For more tips, go to sancaplifesavers.org.
Photos by Shane Antalick