Stay in the know about wildlife, water quality, and ecosystems on Sanibel and Captiva Islands and in Southwest Florida
Meet the Native Landscapes Intern
January 26, 2022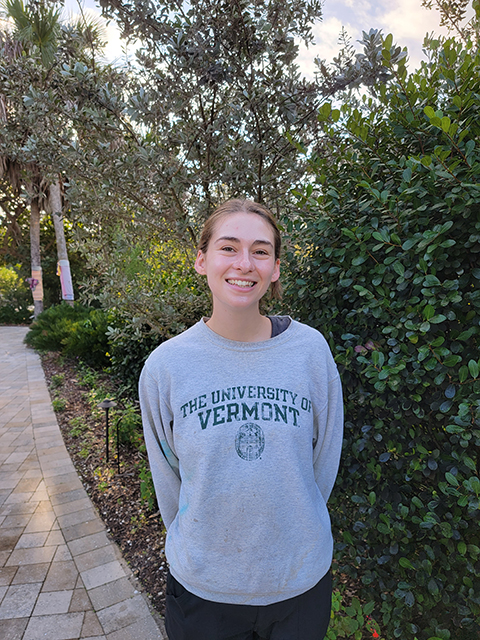 With a longtime interest in plants and their role in the ecosystem, Sophie Carpenter is excited about her internship at the SCCF Native Landscapes and Garden Center.
Carpenter graduated with a degree in wildlife biology from the University of Vermont, where she took classes in plant biology, dendrology, and ecology. After taking field courses in plant biology and dendrology, Carpenter discovered her passion for plant ecology and their intrinsic benefit for wildlife and decided to incorporate this interest into her career.
Since graduating, she has worked at a tree nursery and a native botanical garden.
Her previous positions have helped deepen her knowledge of the critical role that native plants play within our ecosystems. She wants to educate people about the detrimental effects that invasive species can have on native species and how they can mitigate these effects by choosing native plants for their gardens and landscapes.
Carpenter is an advocate of practicing and teaching others about sustainable horticulture and is focused on broadening her botanical knowledge and animal identification skills.