Stay in the know about wildlife, water quality, and ecosystems on Sanibel and Captiva Islands and in Southwest Florida
Sanibel Captiva Trust Sponsors SCCF Magazine
December 21, 2021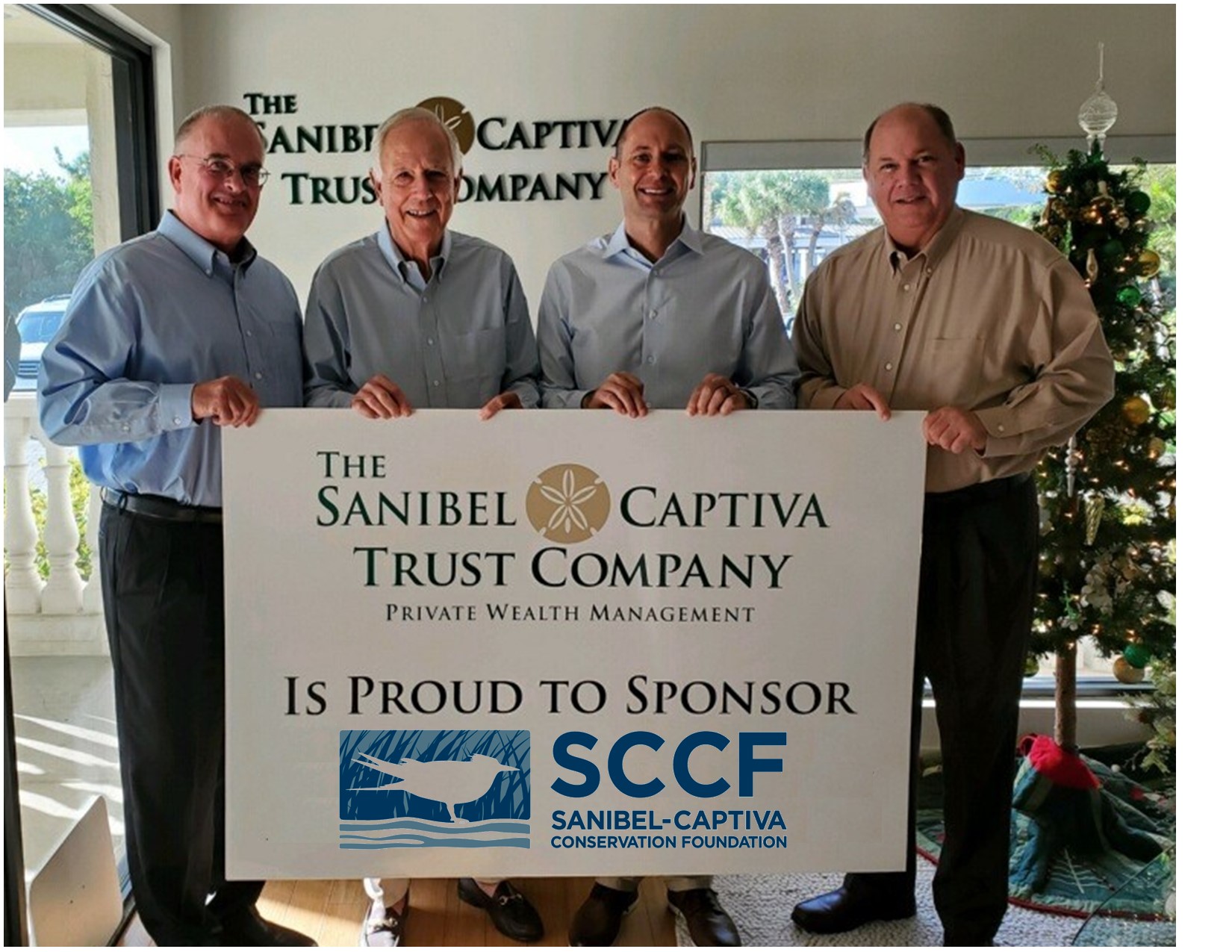 The Sanibel Captiva Trust Company is serving as co-sponsor of SCCF's magazine, Connecting You to Nature, now in its third issue. Al Hanser, Founder and Chairman of The Trust Company said, "We admired SCCF's ingenuity in developing the magazine during the height of COVID in 2020-2021 and feel the content of the publication is of utmost importance to anyone who lives on or frequents our islands and their delicate ecosystem. Let me also mention that we are delighted that James Evans will be CEO at SCCF and anticipate he and his team will continue to elevate this worthy organization."
Connecting You to Nature features four pillars of the organization's work in protecting and caring for land, water and wildlife. "Last year's launch was enthusiastically received by supporters of the Sanibel Captiva Conservation Foundation," said CEO-Elect James Evans, "so we are building on its success by spreading it even further, and we thank The Trust Company as well as co-sponsor Doc Ford's Rum Bar & Grille for once again supporting this important vehicle of conservation education on the islands."
The magazine is distributed to all SCCF members, Sanibel and Captiva postal customers, county and state officials, and leaders at the South Florida Water Management District.
The magazine's key mission is to connect each of us to our roles in nature through:
Water Quality Research
Policy and Advocacy
Sea Turtles and Shorebirds
Environmental Education
Land and Wildlife
Please share the digital version of the magazine with northern family members, friends, and neighbors who have come to visit you in this island paradise and who also believe in the importance of conserving and protecting our precious environmental resources.
Pictured: Ed Ciskowski, CPA, Senior Portfolio Manager and Al Hanser, Founder and Chairman of the Trust Company with SCCF CEO-Elect James Evans and Trust Company's Steve Greenstein, J.D., CTFA, Wealth Services.
The Sanibel Captiva Trust Company and Doc Ford's Rum Bar & Grille are proud to make this third issue possible!
The Sanibel Captiva Trust Company is an independent trust company with more than $3.5 billion in assets under management that provides family office and wealth management services, including investment management, trust administration and financial counsel to high-net-worth individuals, families, businesses, foundations and endowments. Founded in 2001 as a state-chartered independent trust company, the firm is focused on wealth management services that are absolute-return oriented and performance driven. Each portfolio is separately managed and customized specifically to the client's yield and cash-flow requirements. The Naples Trust Company and The Tampa Bay Trust Company are divisions of The Sanibel Captiva Trust Company. Offices in Sanibel-Captiva, Naples, Marco Island, Tampa, Belleair Bluffs-Clearwater and Tarpon Springs. www.sancaptrustco.com