Stay in the know about wildlife, water quality, and ecosystems on Sanibel and Captiva Islands and in Southwest Florida
SCCF Names James Evans as Next CEO
November 24, 2021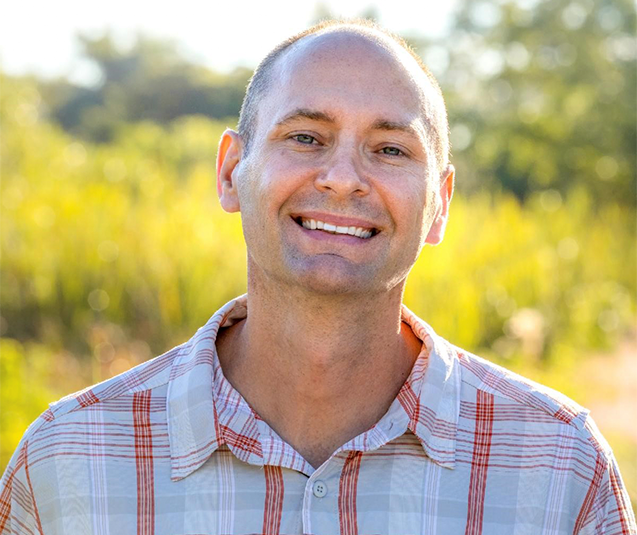 SCCF has selected James Evans as its next Chief Executive Officer. The Board of Trustees voted unanimously to accept the Search Committee's unanimous recommendation to appoint Evans as CEO.
"In his current position, James has worked closely with Ryan on a wide variety of new initiatives, meaningful partnerships, and challenging issues," said Don Rice, President of the Board of Trustees. "As this organization's new leader, James will be respectful of the past and is well-positioned for the future. The Trustees have every confidence he will maintain the momentum and path forward established during Ryan's tenure while bringing his own vision and priorities to the job."
Evans currently serves as SCCF's Environmental Policy Director. Prior to joining SCCF, he worked for the City of Sanibel for more than two decades, most recently as its Director of Natural Resources. He has extensive experience in all SCCF program areas, with particular expertise in water quality research and policy, habitat management, and environmental education. His long history of personnel, project, and financial management will be brought to bear in his new position.
"I'm thrilled to be handing the helm over to James. His deep knowledge of our coastal ecosystems and what needs to happen to restore and preserve them is a great fit for SCCF," said SCCF CEO Ryan Orgera., Ph.D., who will be leaving Southwest Florida to take the helm of a new global fisheries transparency organization.
Reflecting on his appointment, Evans stated, "I feel like I have been a part of the SCCF family for the past two decades. I have worked closely with many of our dedicated and talented staff for quite some time and am eager to lead them in writing the next chapters of this great organization's impressive conservation story."
After a six-week transition period, Evans will assume his new role as CEO on January 1, 2022.
In addressing the selection process, Rice added, "I'd like to thank the seven former Board Presidents and current Trustees who participated on the Search Committee."
Photo by: Shane Antalick