Stay in the know about wildlife, water quality, and ecosystems on Sanibel and Captiva Islands and in Southwest Florida
Curtailing Saw Palmetto Berry Harvests on County Preserve Land
November 9, 2021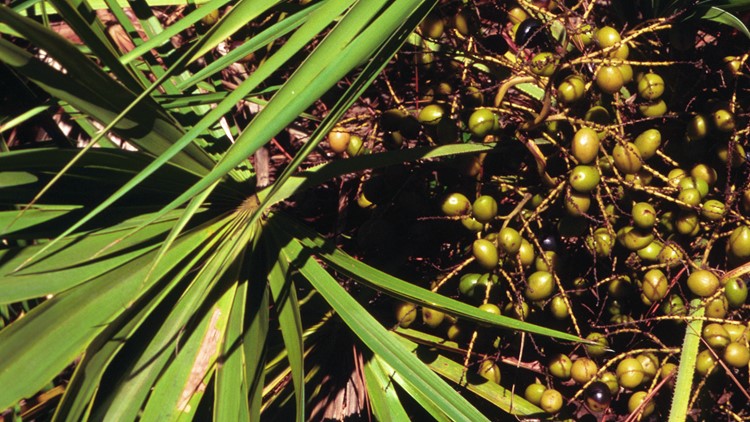 To combat the illegal saw palmetto berry harvests on Lee County Conservation 20/20 Preserve lands, the county recently implemented a berry-picking pilot program on Pine Island Flatwoods Preserve by hiring a contractor to extract most of the berries and splitting the profit from the sale of the berries with the contractor.
While eliminating the temptation for illegal pickers, this practice creates undesirable ecological problems for wildlife and the long-term health of the preserve. According to the University of Florida's Institute of Food and Agricultural Sciences, the saw palmetto (Serenoa repens) provides habitat and serves as a primary food source for more than 200 animals, including the vulnerable Florida black bear (U. a. floridanus) and the threatened gopher tortoise (Gopherus polyphemus).
These lands were purchased by taxpayers as preserves for the purposes of supporting and enhancing natural plant communities, protecting critical wildlife habitat, safeguarding drinking water supplies by providing groundwater and aquifer recharge, and providing nature based-recreation opportunities for Lee County residents and visitors.
SCCF and the Conservancy of Southwest Florida joined together to submit comments to the Board of Lee County Commissioners opposing this practice and offered options that have proven successful in other counties to deter the illegal harvest of resources on Lee County's conservation lands.
Some options include:
· More prominent signage highlighting existing laws and penalties
· Coordination with neighbors to report illegal activity
· Increased night patrols during berry-picking season
· Use of camera traps
A market demand for saw palmetto berries has been fueled by its usage as a holistic medicinal ingredient to treat prostate-related conditions. For a link to the full saw palmetto berry letter click here. SCCF and the Conservancy of Southwest Florida remain dedicated to protecting and preserving land, water, and wildlife for future generations and will continue to advocate for the restoration and enhancement of conservation lands in Southwest Florida.