Stay in the know about wildlife, water quality, and ecosystems on Sanibel and Captiva Islands and in Southwest Florida
Everglades Stories with Authors Anne McCrary Sullivan & Holly Gentzen
October 27, 2021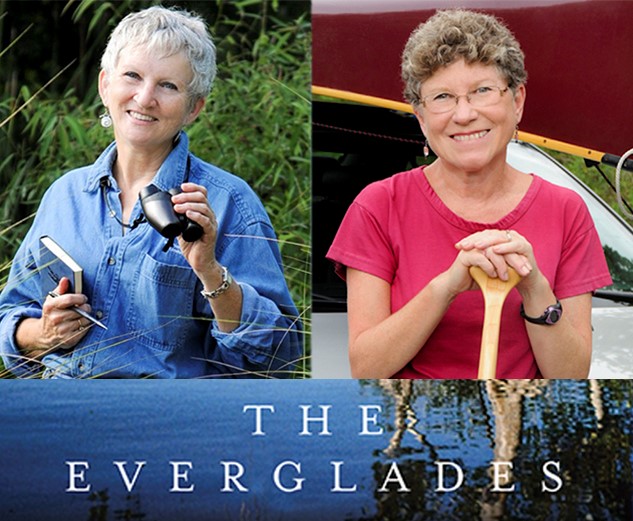 Join SCCF and Macintosh Books + Paper for stories from the Everglades with authors Anne McCrary Sullivan and Holly Gentzen on Thursday, Nov. 18, 1pm-2pm, at Bailey Homestead Preserve.
Everglades National Park's mangrove ecosystem—extending more than 230,000 acres—is the most expansive in the Western Hemisphere and the largest continuous system of mangroves in the world. Most of this mangrove area is remote, accessible only by boat, complex and difficult to navigate. Sullivan and Gentzen will tell stories from their newest book, The Everglades: Stories of Grit and Spirit from the Mangrove Wilderness, which tells 21 stories from people who have ventured into this wilderness—for scientific work, artistic work, search-and-rescue missions, personal renewal, and for pure adventure. They tell stories of manatee rescue, shark encounters, storms and strandings, environmental value and threat, wild beauty, and personal enchantment.
Books will be available for purchase and signing, with half of the proceeds benefitting SCCF. Register here.