Stay in the know about wildlife, water quality, and ecosystems on Sanibel and Captiva Islands and in Southwest Florida
September Heralds Migrating Black Terns
September 8, 2021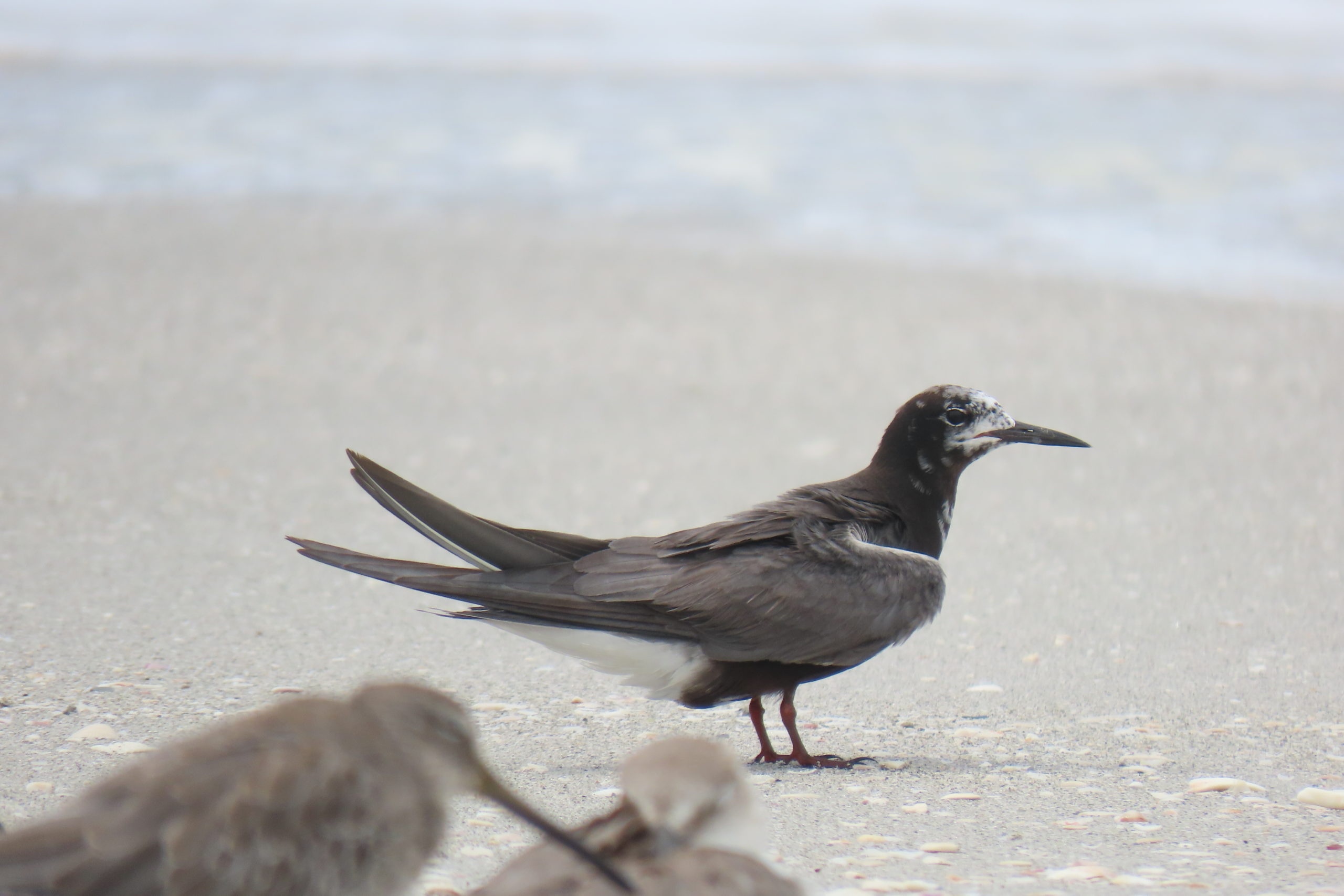 The ending of the shorebird breeding season on Sanibel signals the beginning of the fall migration. A lot of different birds have already made the long trek south from their northern nesting grounds. A few common species that spend their winters on Sanibel and Captiva include royal terns (Thalasseus maximus), Sandwich terns (Thalasseus sandvicensis), and short-billed dowitchers (Limnodromus griseus). We have also been seeing a less common visitor, the black tern (Chlidonias niger).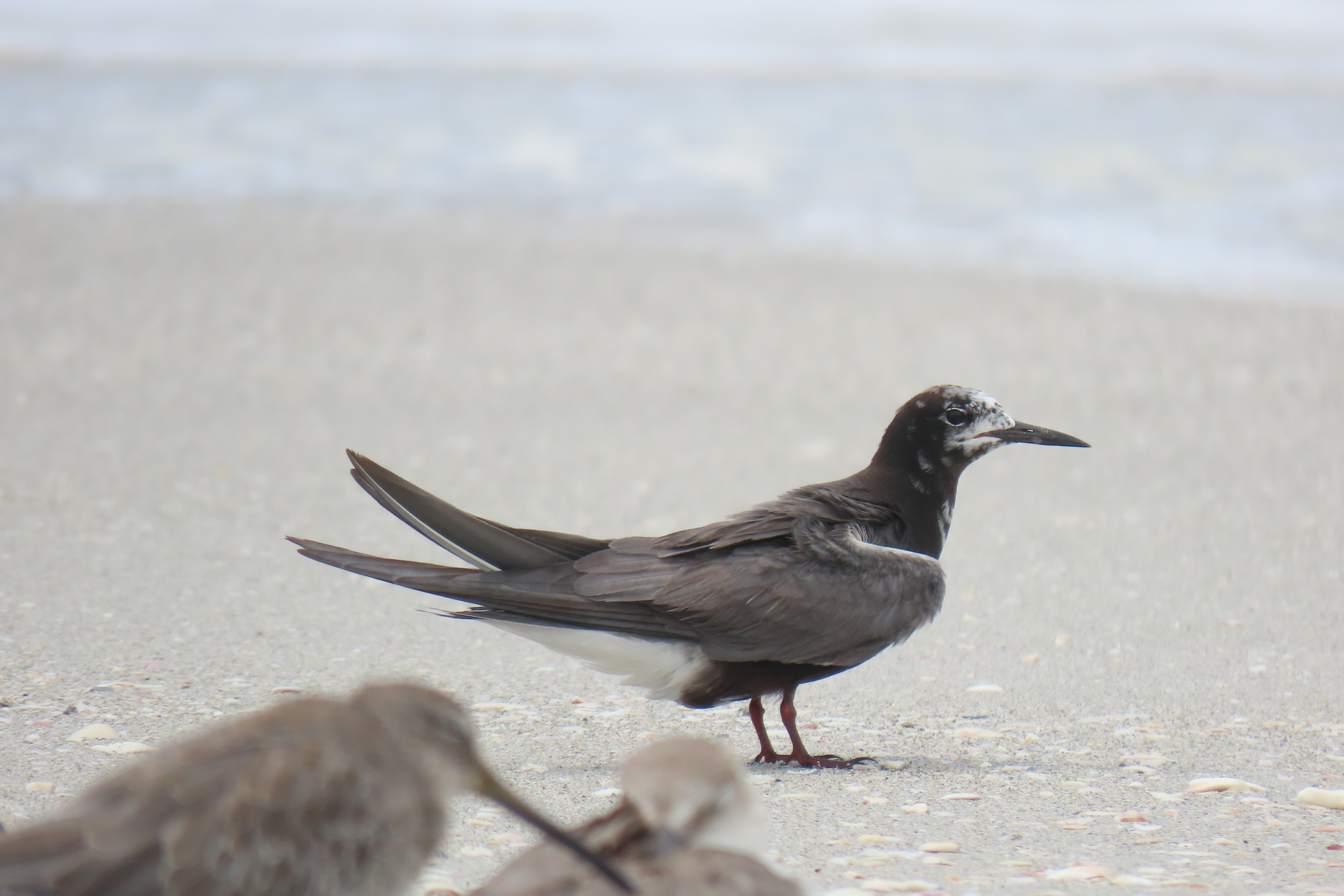 Unlike other terns, black terns don't truly spend their winters here. These birds nest in large freshwater wetlands across the northern United States and Canada. After breeding season, they migrate to the Pacific coast of Central America and upper coasts of South America, where they flock together in the thousands with other terns.
They are only seen for about a month in Southwest Florida because they move quickly along their migration route, stopping at shorelines and nearby inland freshwater bodies to forage and rest up for their next journey.
"At this time of year, you'll most likely see black terns in their nonbreeding plumage or in the molting stage," said SCCF Coastal Wildlife Intern Aaron White.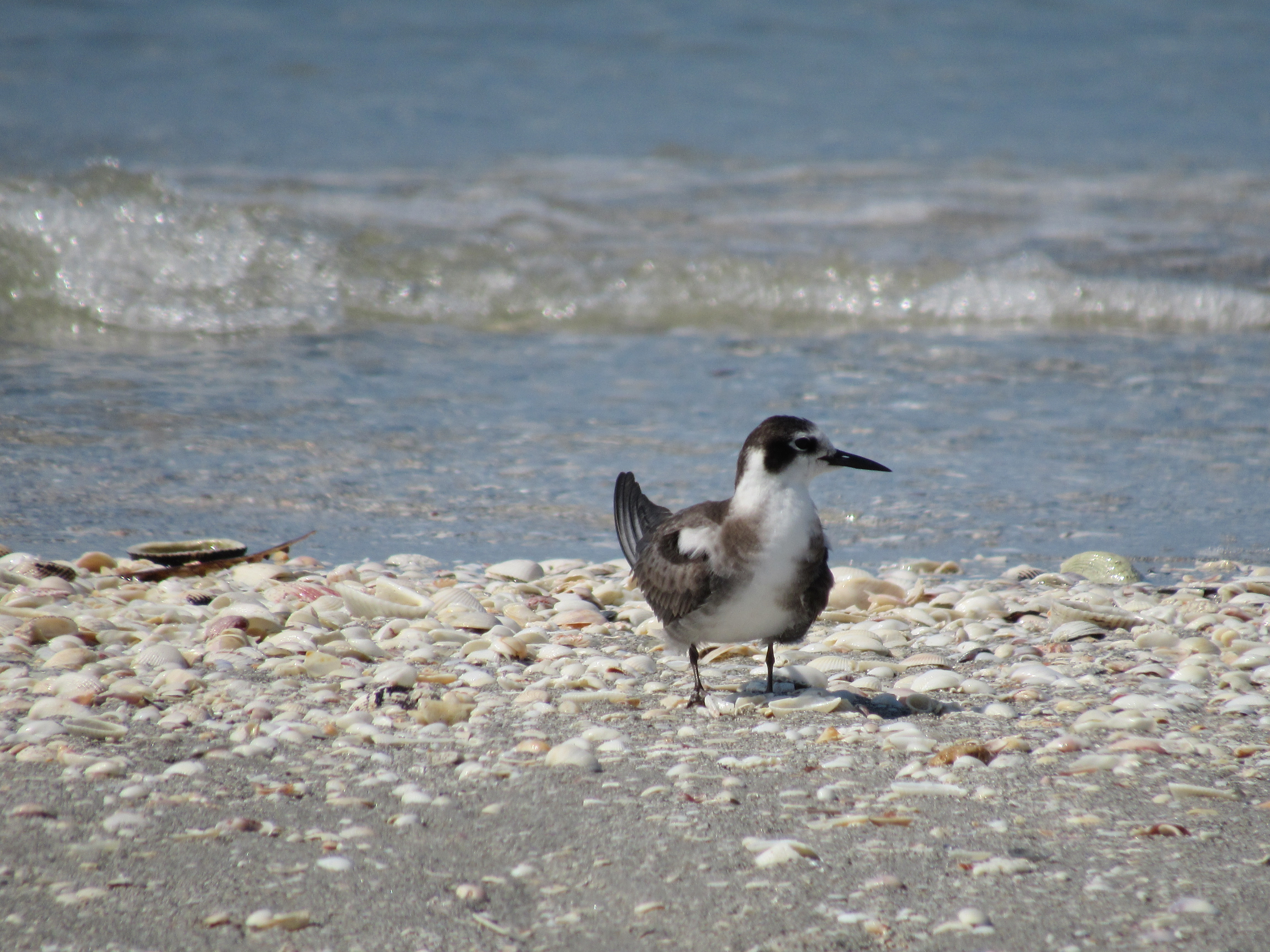 Nonbreeding adults have gray wings and back, white breasts and bellies, with a dusky crown, ear patch, and marking along the side of the breast. Molting adults also have gray wings and back but will have a speckled black-and-white pattern from the head to the belly.
"They won't be here for too long so keep your eyes peeled for the black tern!" added White.