Stay in the know about wildlife, water quality, and ecosystems on Sanibel and Captiva Islands and in Southwest Florida
New Research: Tide and Current Modeling
September 8, 2021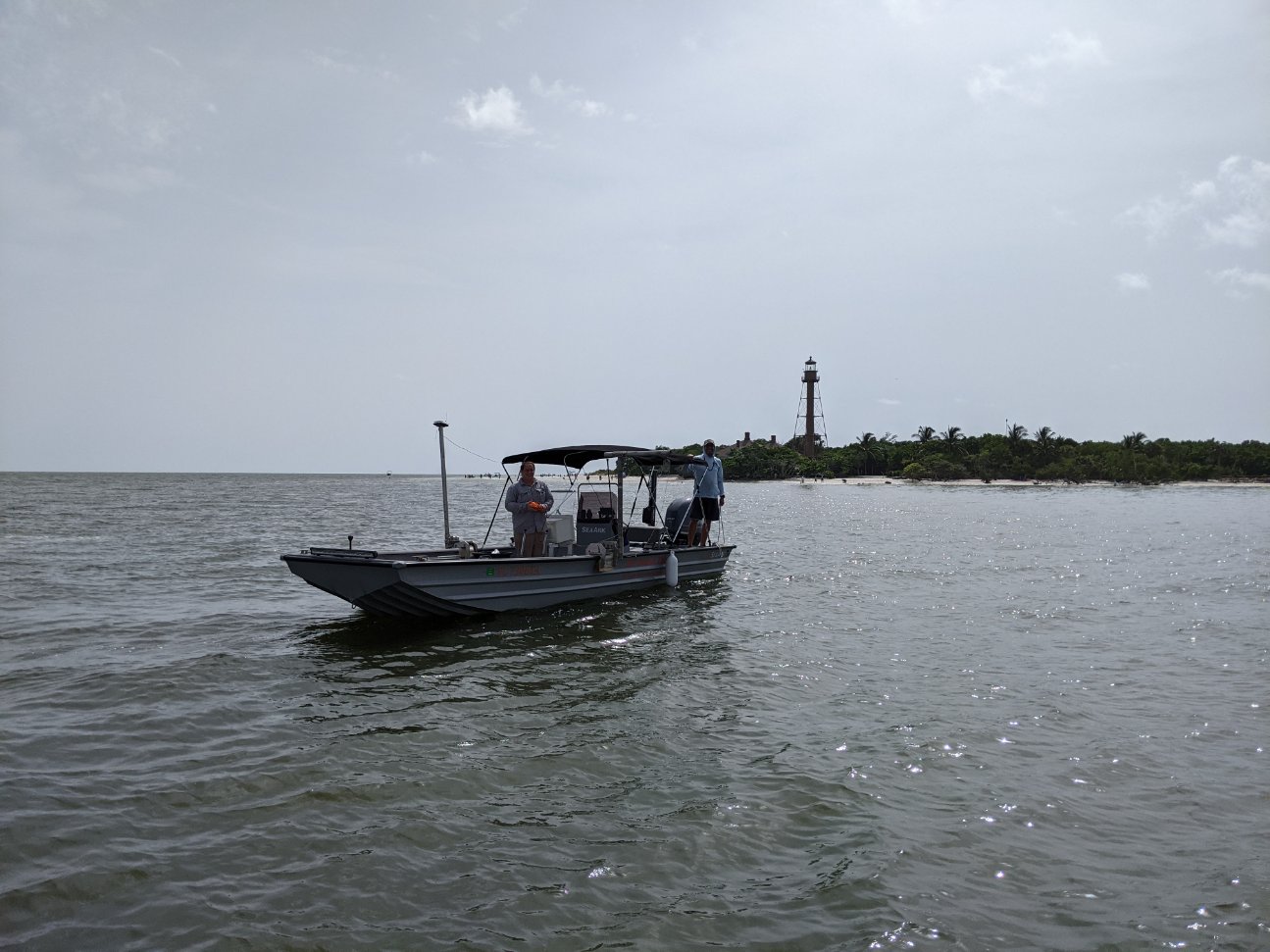 In early September, a group of researchers from the University of Florida Center for Coastal Solutions (CCS) and the SCCF Marine Laboratory conducted a 24-hour survey of water quality and currents between the Sanibel Lighthouse and Bunche Beach to calibrate a 3D model of water currents. When it's completed, the model can be used to predict water quality conditions and the transport of blooms and drift macroalgae.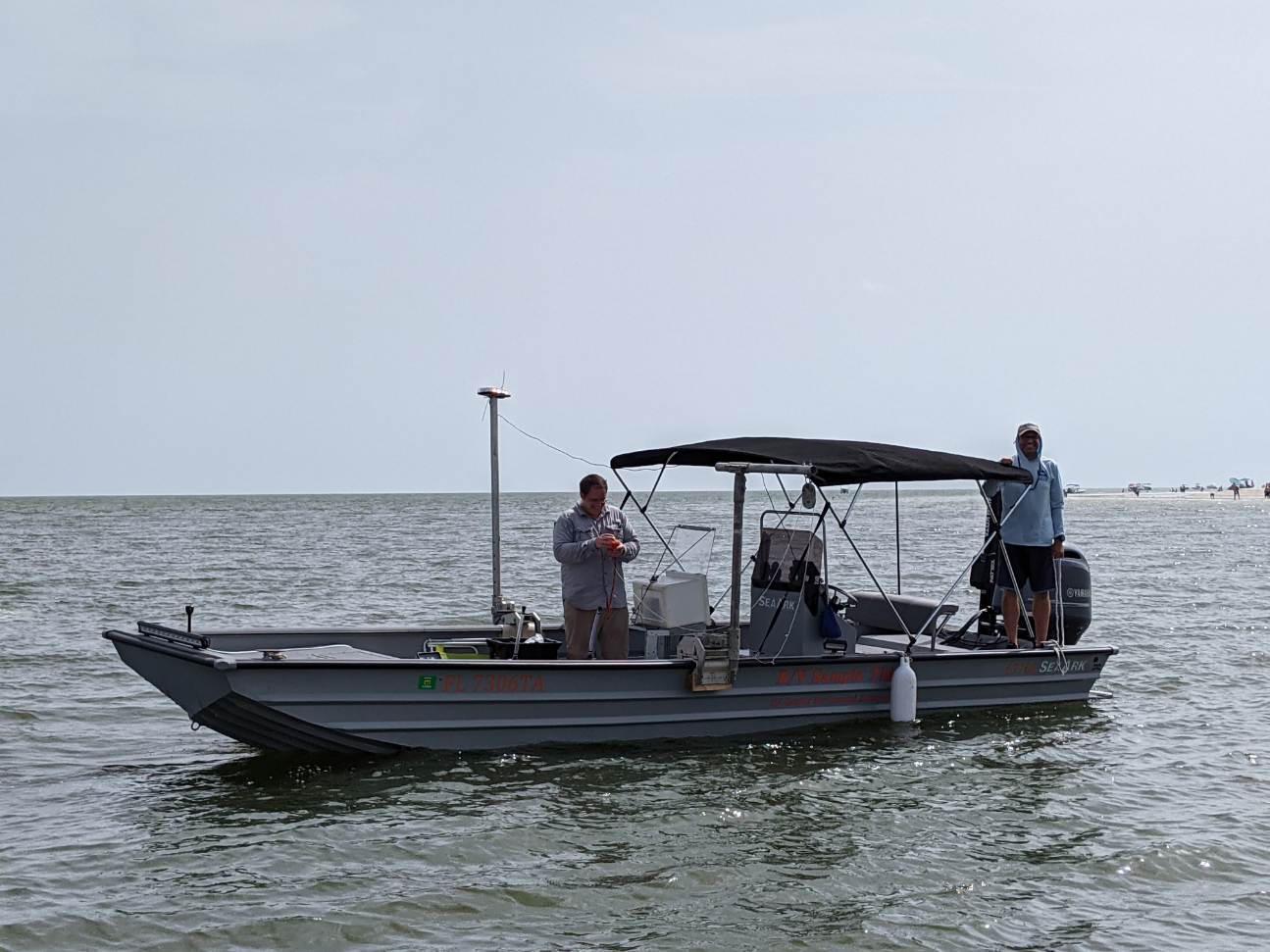 Tides and currents transport algal blooms and drift macroalgae along the coast and shoreline. The exact location of bloom transport and macroalgae stranding is complex and difficult to predict. The phase of the moon, wind speed and direction, and the bathymetry of the seafloor strongly influence the velocity and direction of currents around Sanibel. Of particular interest is the water between the lighthouse and Bunche Beach, which acts like a catcher's mitt for red tide (Karenia brevis) and drift macroalgae.
The model being created by this research can be used to target specific areas for additional sampling and to better understand effects from local runoff and discharges from Lake Okeechobee.