Stay in the know about wildlife, water quality, and ecosystems on Sanibel and Captiva Islands and in Southwest Florida
SCCF Celebrates Groundbreaking of Curtain Wall
August 25, 2021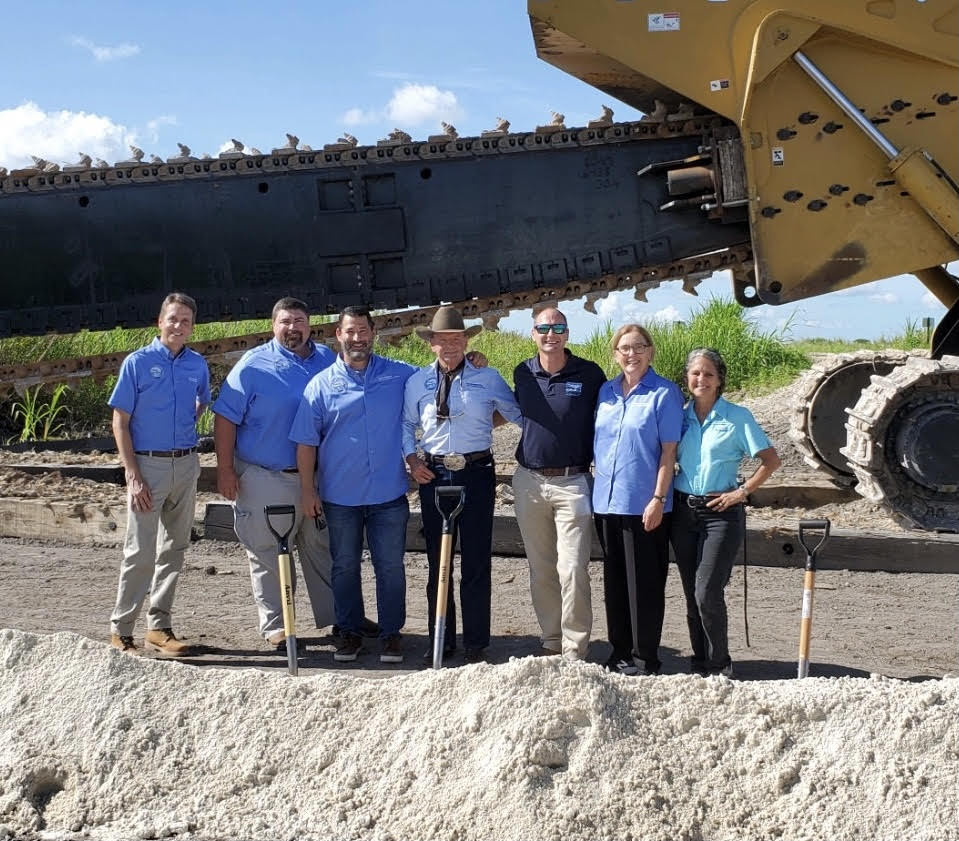 A small crowd made up of elected officials, federal, state, and local government agencies and environmental groups gathered at a site on Aug. 20 at the eastern edge of the Everglades in Miami-Dade County to celebrate the groundbreaking of another project designed to help restore the River of Grass.
A massive trenching machine resembling an enormous chainsaw stood as the backdrop for the event. The project—referred to as the 8.5 Square Mile Area Curtain Wall Project—is designed to reduce flooding in an 8.5-square-mile area known as the Las Palmas community and to allow more water to move south into Everglades National Park.
The project includes the construction of a 2.3-mile underground wall between the eastern Everglades and Las Palmas to reduce seepage of groundwater that has contributed to flooding in the region. Ongoing flooding in this area has limited the ability of water managers to maximize the use of Everglades projects that are now starting to come online. This project will allow state and federal agencies to maximize the use of existing infrastructure to send additional water south to Everglades National Park.
"This is an important project for moving water south through the central everglades and into the park and Florida Bay," said James Evans, SCCF Environmental Policy Director, who attended the event. "Projects like this, while relatively small compared to some larger Comprehensive Everglades Restoration Projects, are important for removing the impediments to moving water south and reducing the damaging discharges from Lake Okeechobee to the estuaries."
For more information about the 8.5 Square Mile Project Click Here. For more information about the South Dade Study and Projects Click Here.
Pictured here left to right: 8.5 Square Mile Project Executive Director Drew Bartlett; South Florida Water Management District (SFWMD) board member Benjamin Butler; SFWMD Vice Chairman Scott Wagner; SFWMD board member Ron Bergeron, Sr.; SCCF Environmental Policy Director James Evans; and SFWMD board members Charlette Roman and Jacqui Thurlow-Lippisch.