Stay in the know about wildlife, water quality, and ecosystems on Sanibel and Captiva Islands and in Southwest Florida
Quality Life Center Teens Take Trip to Cayo Costa
August 25, 2021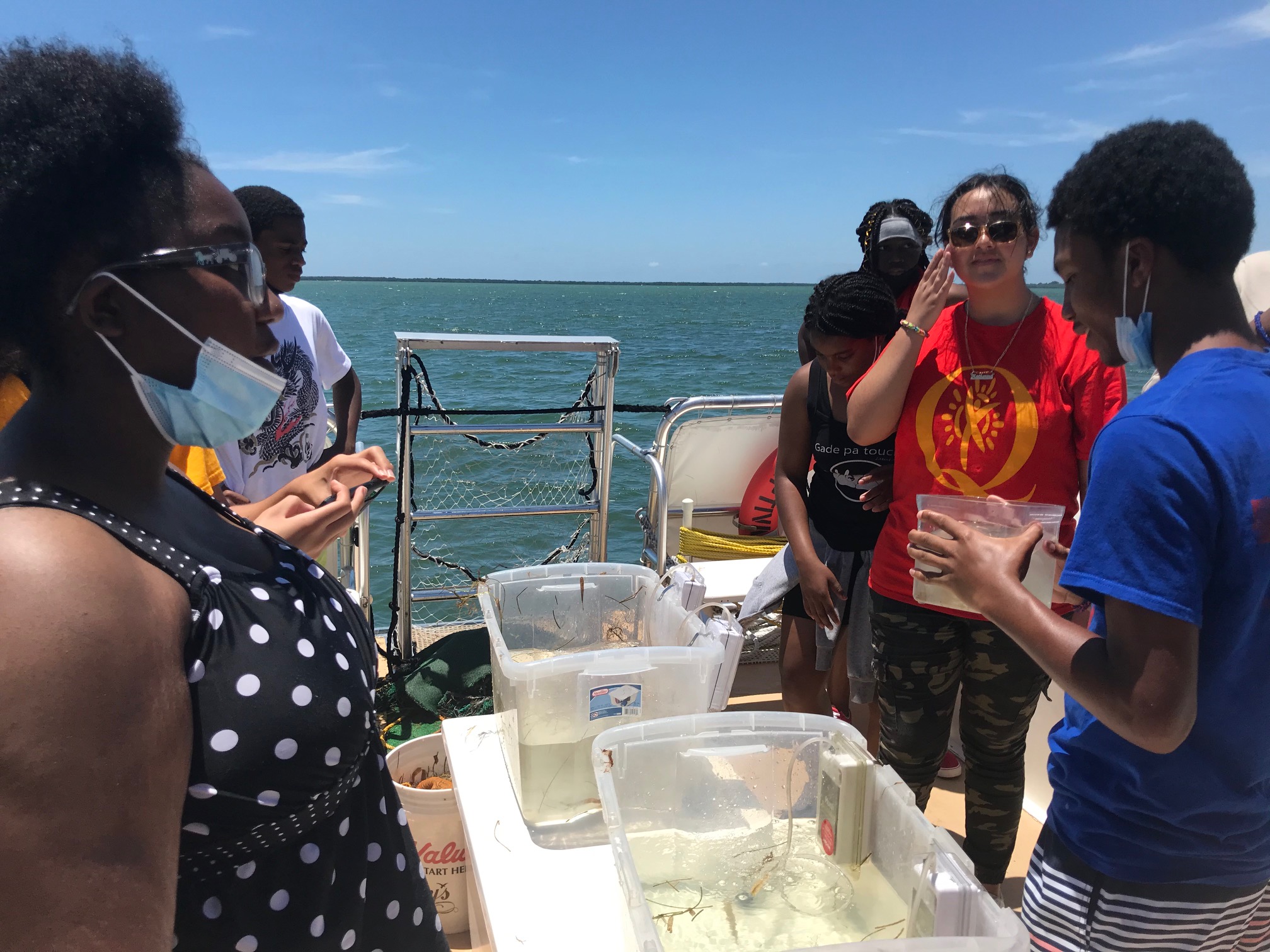 Nineteen middle school students in the Fort Myers Quality Life Center's summer program took part in a No Child Left on Shore field trip for an up-close look at the back bay estuary and barrier island shoreline habitats. Quality Life Center, based in the Dunbar neighborhood of Fort Myers, provides youth development programs designed to cultivate self-discipline and confidence and to provide foundational tools for financial, social, personal, and professional success.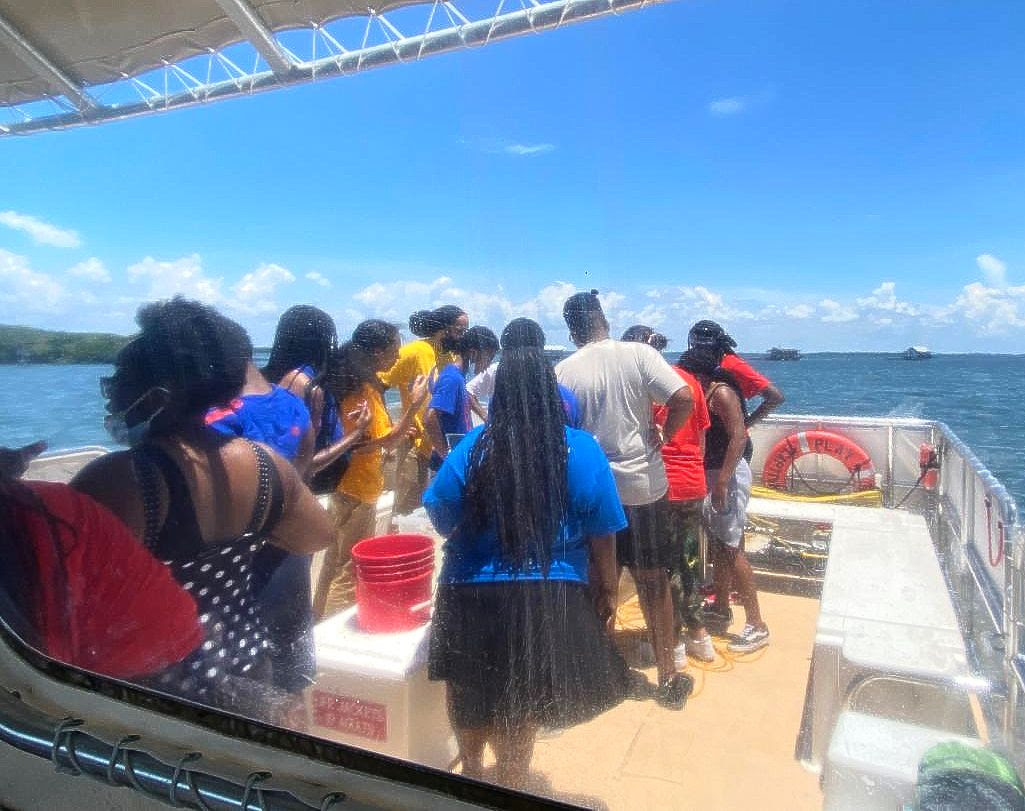 The field trip departed from McCarthy's Marina on Captiva aboard Captiva Cruises' motor catamaran vessel The Playtime for a cruise on Pine Island Sound and a shoreline exploration of Cayo Costa State Park. The teens were delighted when a social group of dolphins came within close proximity to the boat, and they had the opportunity to observe them in their natural habitat. The presence of pinfish (Lagodon rhomboides) and pipefish (Syngnathinae) led to a discussion about salinity, seagrasses, and the importance of the back bay estuary. On Cayo Costa, the students had fun getting wet, exploring the shoreline, and learning about some of its fascinating inhabitants, including horseshoe and mole crabs, coquina clams, and other mollusks, sponges, and sea turtles.
A cooperative endeavor of SCCF and Captiva Cruises, No Child Left on Shore provides the opportunity for Southwest Florida youth to get out on the water and enjoy hands-on learning experiences to gain a better understanding of the local coastal environment and spark their curiosity.
For additional information about the No Child Left on Shore Environmental Education Outreach Project, or to sponsor a field trip, contact Richard Finkel at Captiva Cruises at 239-472-5300 or richardfinkel@captivacruises.com.