Stay in the know about wildlife, water quality, and ecosystems on Sanibel and Captiva Islands and in Southwest Florida
Public Hearing on Sanibel Passage Scheduled
July 28, 2021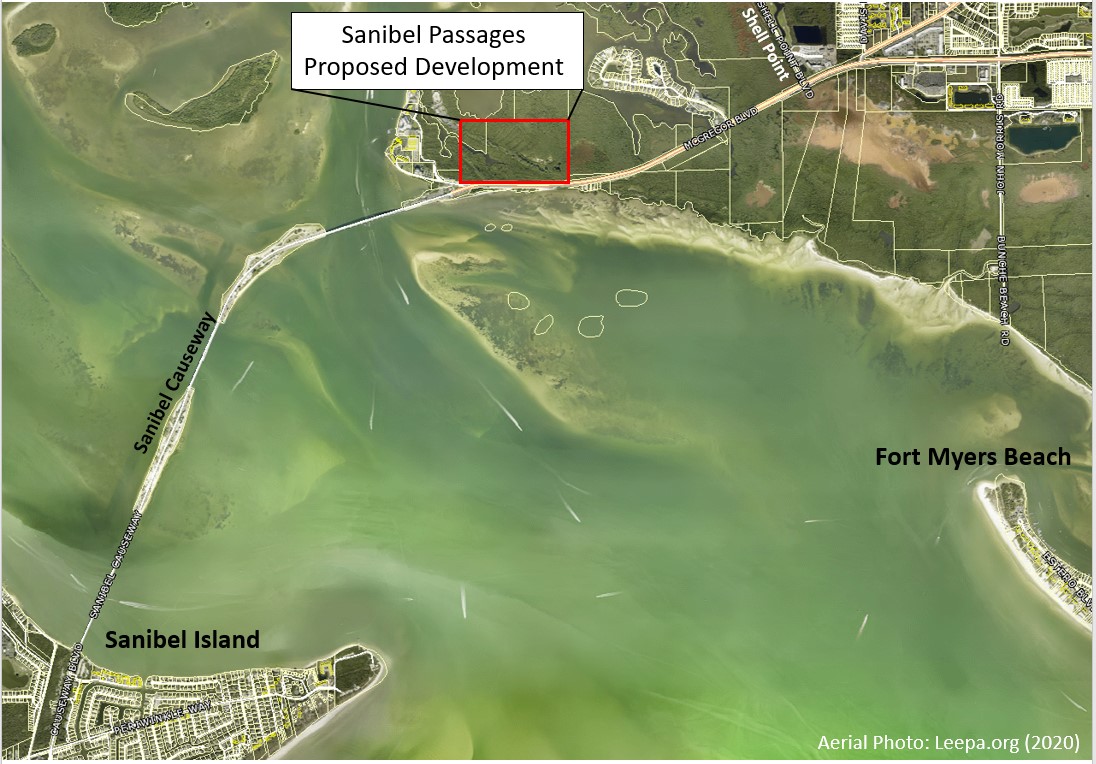 On Thursday, August 5, at 9am, the Lee County Hearing Examiner will conduct a public hearing regarding the Sanibel Passage development, a proposed 16-story, 50-unit condominium building on property located on the north side of McGregor Boulevard adjacent to the Sanibel Causeway.
The public hearing will be held as part of the applicant's request for a deviation to the Lee County Land Development Code regarding the number of entrances/exits required for a development of this size. The county has recommended approval of the deviation with some conditions. Download county recommendations.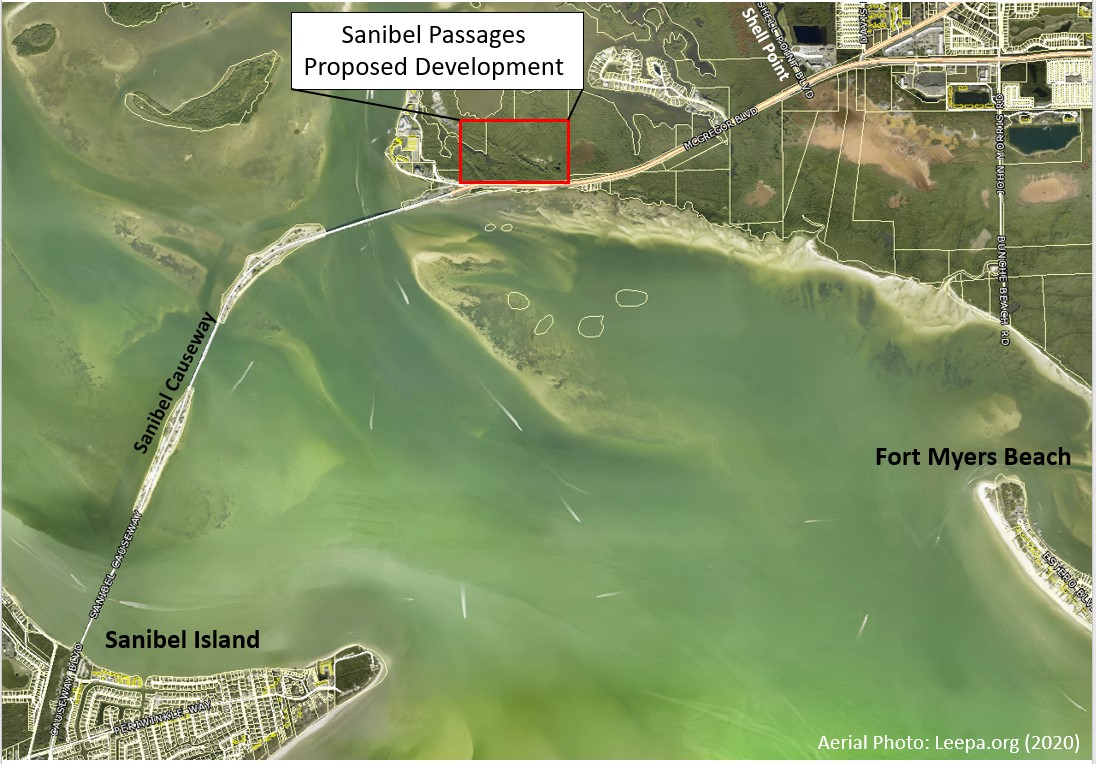 County zoning laws require that you provide testimony during the Hearing Examiner review process if you wish to speak to the Board of County Commissioners during the final zoning hearing. If you wish to make your voice heard during the August 5 zoning process for this development, please see the following link for more information: Sanibel Passage Zoning Notice
The public may speak to this and to other generally related issues regarding the development's impact to the area.
SCCF will have staff attending the Public Hearing to oppose any additional impacts to mangrove wetlands to accommodate this development. SCCF supports responsible development but does not support wetland impacts, especially in a coastal high-hazard zone, or changes to public safety regulations to accommodate development other than what is currently allowed under the Land Development Code.
As part of the development process for this property, there are three agency reviews that must be completed before the construction of the Sanibel Passage development begins. In addition to the county zoning process, the U.S. Army Corps of Engineers is currently reviewing a request to hold a public hearing to gather input on its impact on wetlands and the South Florida Water Management District (SFWMD) is awaiting a response from the applicant on a second request for information before any final SFWMD permits are approved. SCCF will post updates from the county, state, and federal agencies reviewing this project.
Rendering of the proposed Sanibel Passage project: