Stay in the know about wildlife, water quality, and ecosystems on Sanibel and Captiva Islands and in Southwest Florida
Meet the Natives: Stokes' Aster
July 14, 2021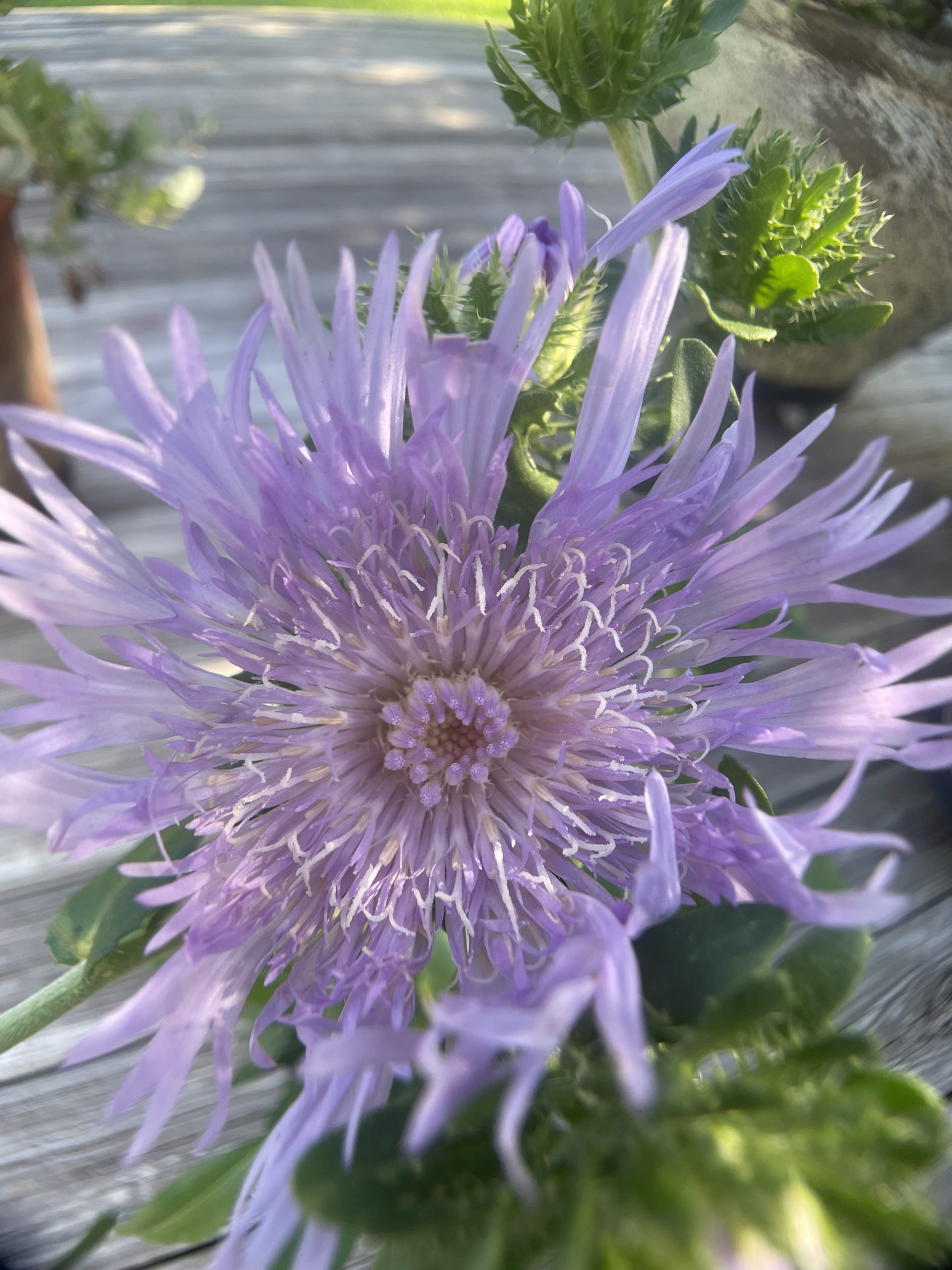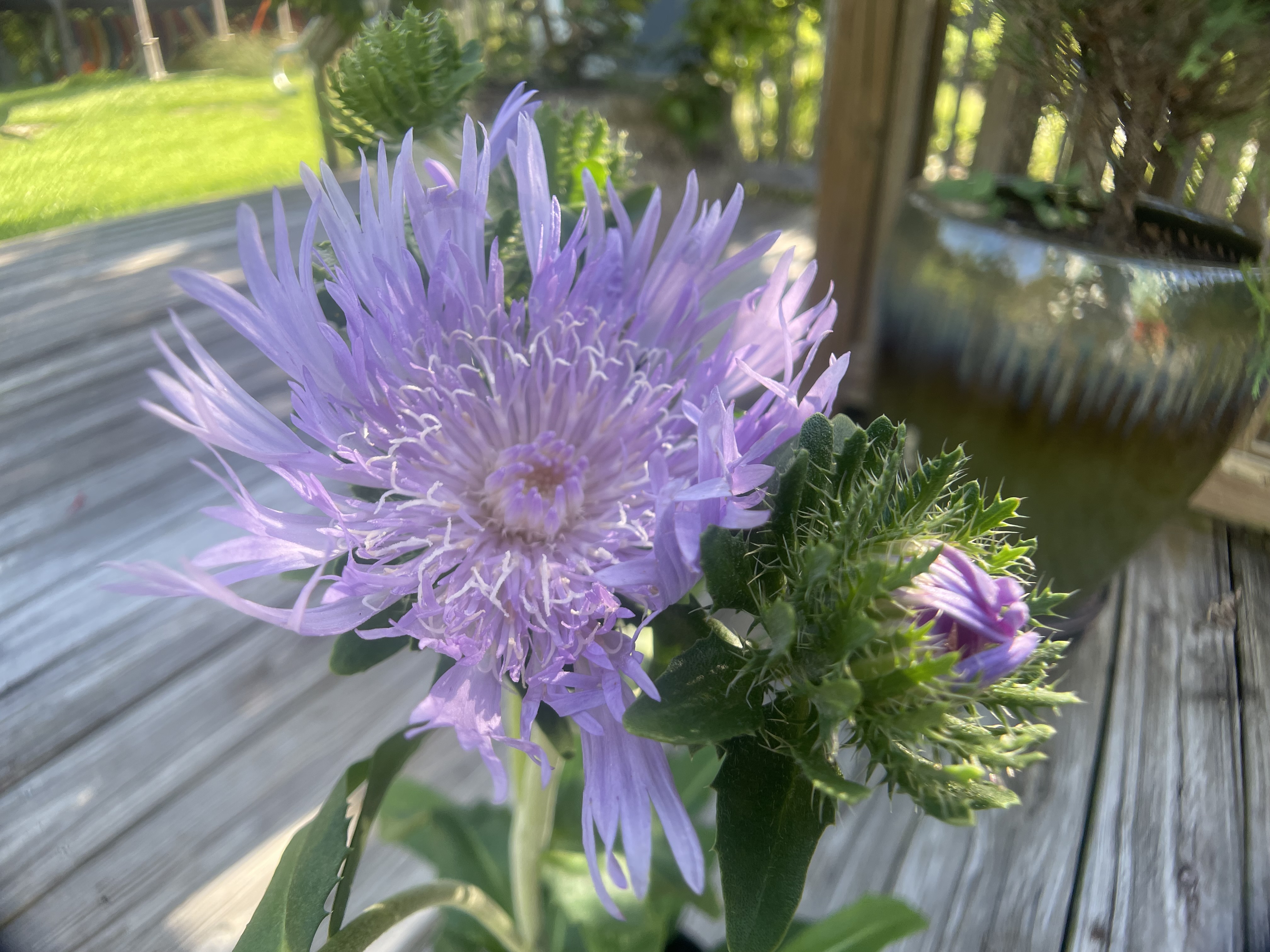 Stokes' aster (Stokesia laevis) is an herbaceous perennial that grows about one to two feet tall. The leaves emerge from a center point, forming a rosette. The deep-violet or lavender-blue flowers bloom from early summer until fall. It grows best in full sun and well-drained, acidic to neutral soils.
On Sanibel, you may want to amend the soil or consider placing it in a container. The Stokes' aster prefers moist to wet soils but, after establishment, can withstand dryer conditions. In northern locations, the Stokes' aster will go dormant.
The flowers, reaching three to four inches across, make great cut flowers and are an excellent pollinator attractor. These plants are also rabbit resistant.
SCCF's Native Landscapes & Garden Center carries Stokes' asters and a wide variety of other native and Florida-friendly plants, along with some planting supplies. The center is open four days a week, Monday through Thursday.
Orders can be placed online with delivery to Sanibel and Captiva and curbside pick-up on Wednesdays. Click here to learn more!