Stay in the know about wildlife, water quality, and ecosystems on Sanibel and Captiva Islands and in Southwest Florida
Biologists Meet with Box Turtle Expert
July 14, 2021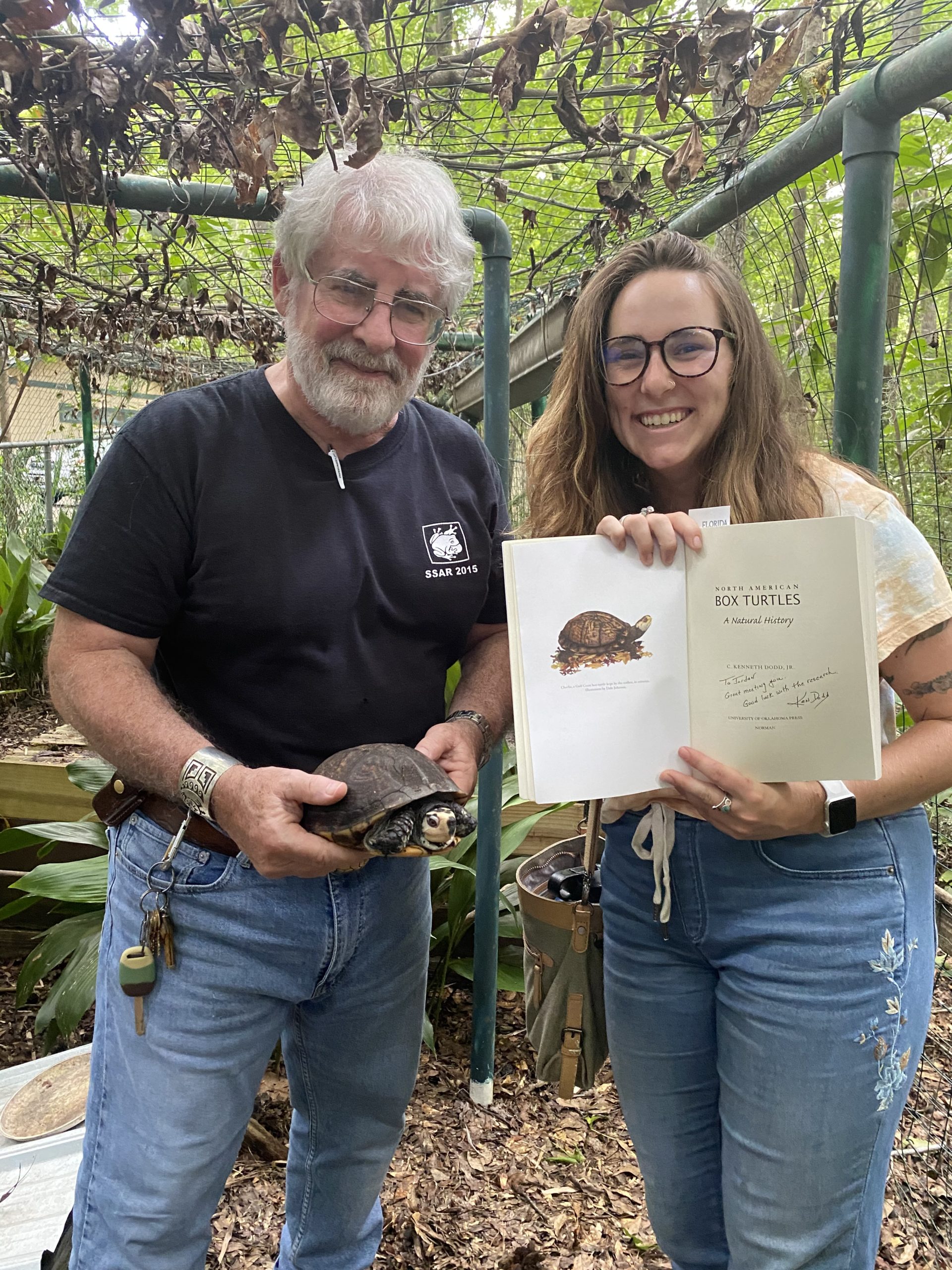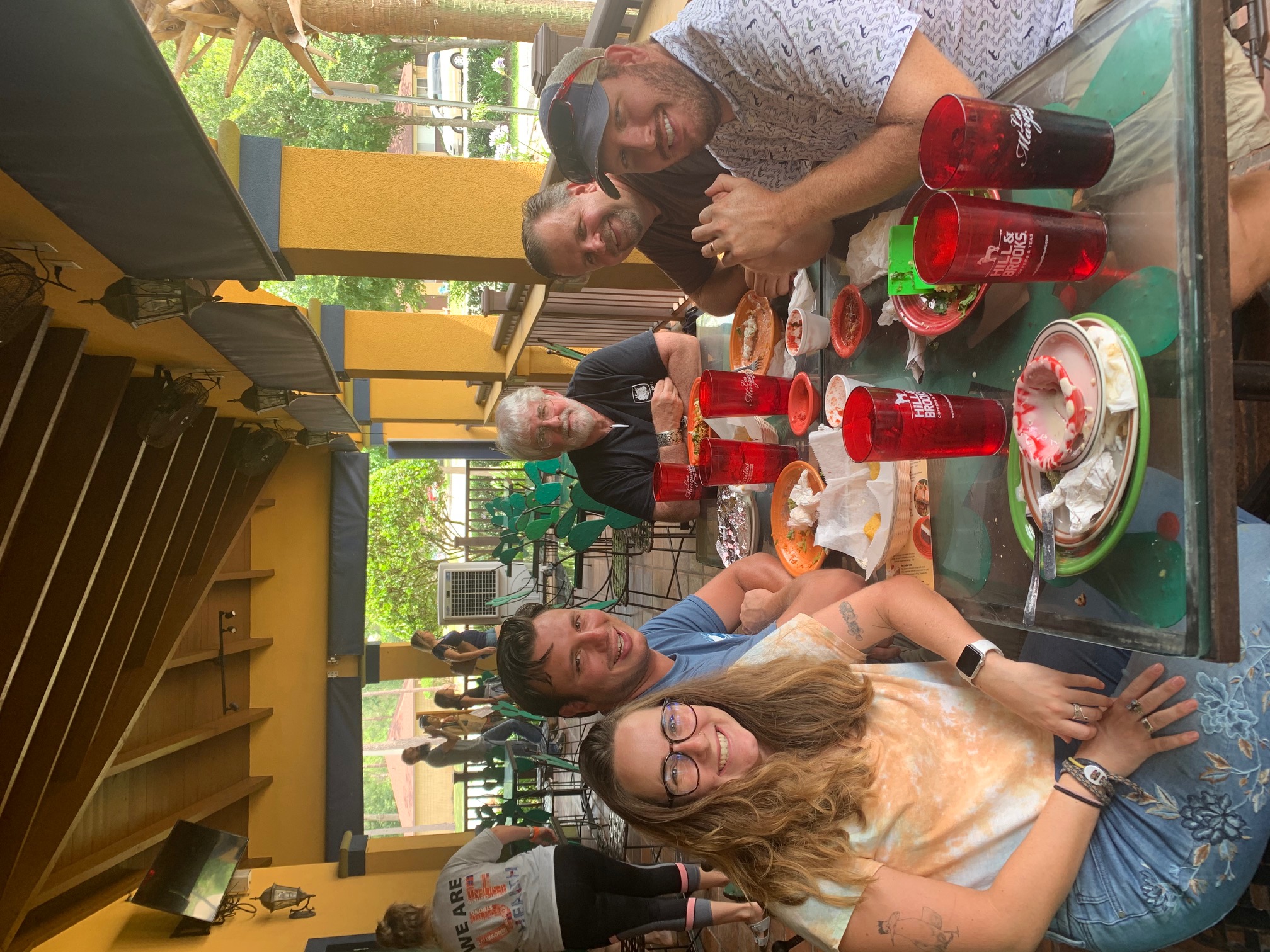 SCCF Wildlife & Habitat Management Program biologists met on June 9 with Kenneth Dodd, Ph.D., a renowned herpetologist and box turtle expert at the University of Florida, to discuss SCCF's current data set and compare sampling techniques and observations. Dodd has conducted the most comprehensive study on Florida box turtles (Terrapene carolina bauri) to date. "This collaboration of minds and ideas will help to gather the information required to conserve these magnificent reptiles for future generations," said SCCF Wildlife & Habitat Management Program Director Chris Lechowicz. SCCF Technician Mike Mills and Biology Intern Kaity Seitz joined Lechowicz on the trip.
This consortium of box turtle researchers also included Jordan Donini, a professor at the Naples campus of Florida SouthWestern State College. Donini is in his second year of research on Florida box turtles in Collier County as part of the Southwest Florida Turtle Project. Formerly of the Clinic for the Rehabilitation of Wildlife, Donini has assisted SCCF on its diamondback terrapin and Florida box turtle projects for many years.
"We discussed strategies and new directions to explore in Southwest Florida for sustaining box turtle populations and addressing increased pressures from both development and turtle trafficking," said Lechowicz. "We also explored new research areas such as behavior due to human disturbance and size distribution among populations (mainland versus island).
Discussions surrounded protocols for data collection and specific parameters that can be recorded. Dodd invited the group to his house to see his vast herpetological library and rescued box turtles that he cares for that were featured in the book, including Charlie, a Gulf Coast box turtle.
Pressures on Box Turtle Populations
North American box turtles have become a priority species for research and conservation work over the last three decades due to their long-life spans (60-plus years), low fecundity, and dwindling populations throughout their range. Box turtles are unfortunately one of the most poached (illegally collected) turtle species in North America and on the frontline of black-market trafficking to feed the national and international pet trade. However, box turtles' biggest threat is development, as countless acres of natural habitat are destroyed each day for housing and commercial interests. Both government and non-government conservation agencies across the country have allocated more time and resources towards turtle conservation due to these escalating issues.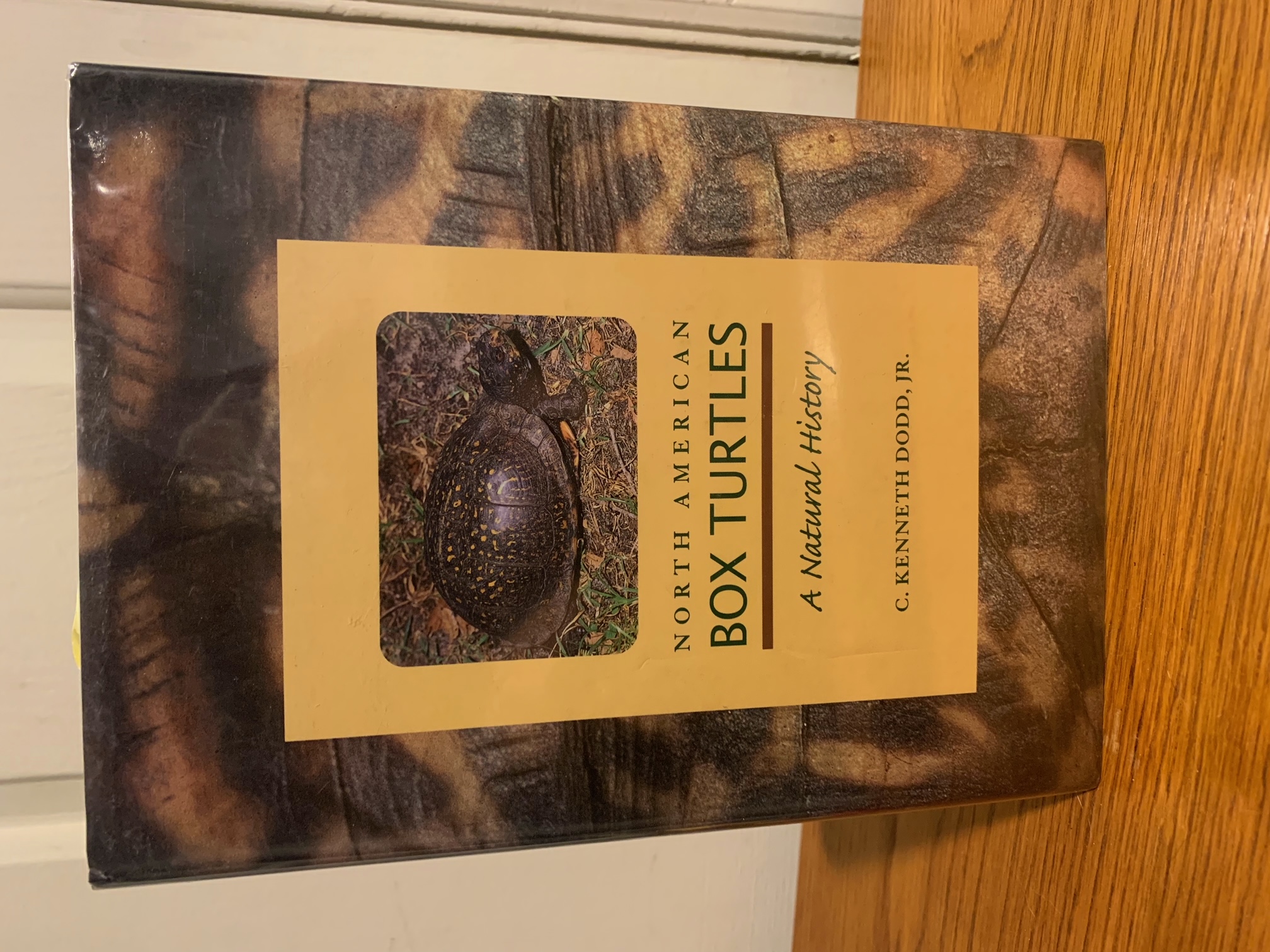 Expert in the Field
Dodd's career started with the U.S. Department of the Interior Endangered Species Division (1976-1984), and then the U.S. Geologic Survey until he retired in 2007. He is now a Courtesy Associate Professor at the University of Florida. His long-term box turtle study began in 1991 on Egmont Key, an island off St. Petersburg. Egmont Key contains both a Florida State Park and National Wildlife Refuge. His study led to his book, North American Box Turtles: A Natural History (1991), which summarizes all the published literature on box turtles in the U.S. and Mexico, with a strong emphasis on his Egmont Key study.
Sanibel, at about 11,600 acres, is much larger than Egmont (328 acres). Egmont is a continental island (an unsubmerged section of the continental shelf) as opposed to Sanibel, which is a barrier island (made up of a build-up of sand and shell). Egmont Key can only be reached by ferry or boat. Direct comparisons are being made between the box turtles on these two islands, as they arrived in the islands at different times and by different means. Sanibel is only around 5,000 years old whereas Egmont was connected to the mainland by a land bridge during the Pleistocene era, when sea levels were lower.