Stay in the know about wildlife, water quality, and ecosystems on Sanibel and Captiva Islands and in Southwest Florida
SCCF, Refuge Partner to Monitor Tidal Flushing
July 1, 2021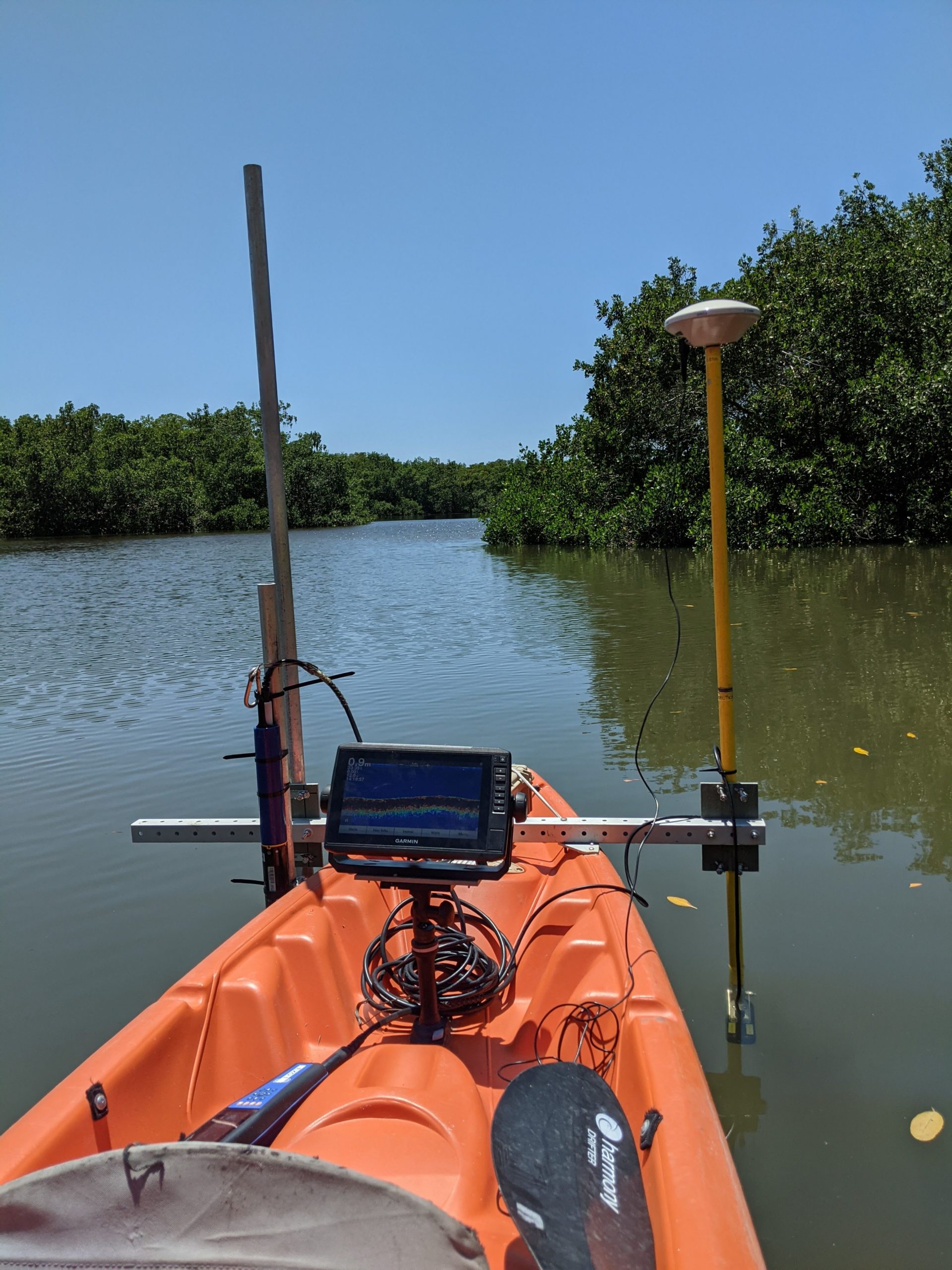 The SCCF Marine Lab has worked closely with the staff at J.N. "Ding" Darling National Wildlife Refuge since 2003 to monitor water quality and seagrass health, and a new project is already providing information that aids in tidal flow and water quality improvement efforts.
On June 4, the team installed a water quality sonde to an area with stagnant water, occasional fish kills, and abundant macroalgae. The water quality sonde measures salinity, temperature, dissolved oxygen, chlorophyll, turbidity, and dissolved organic matter hourly in the impoundment.
If you frequent the Refuge, you may notice the new sensor on the west side of Wildlife Drive. The impounded body of water, seen on the left while driving down Wildlife Drive, was once naturally connected to the tidally charged mangrove channels feeding into Pine Island Sound on the right.
Currently, Wildlife Drive bisects them, with culverts beneath the road to link the tidal flows from one side to the other. Regular tidal flow is important on both sides of Wildlife Drive. It promotes better health for mangrove and seagrass ecosystems, both crucial for birds, manatees, and other wildlife that use the habitats within the Refuge.
The location of the new sonde was based on the stagnant water's depth, elevation, GPS location, salinity, and oxygen levels. The data from this sensor is being compared to the water conditions monitored by an adjacent sensor located in Wulfert Flats with unrestricted tidal flushing.
Over the past two weeks, the sensor from the impoundment has shown, on average, lower oxygen levels in the water than the sensor at Wulfert Flats. Ultimately, this information will be used to apply for grants to improve tidal flushing along Wildlife Drive.