Stay in the know about wildlife, water quality, and ecosystems on Sanibel and Captiva Islands and in Southwest Florida
Children's Advocacy Center Enjoys Trip to Cayo Costa
July 1, 2021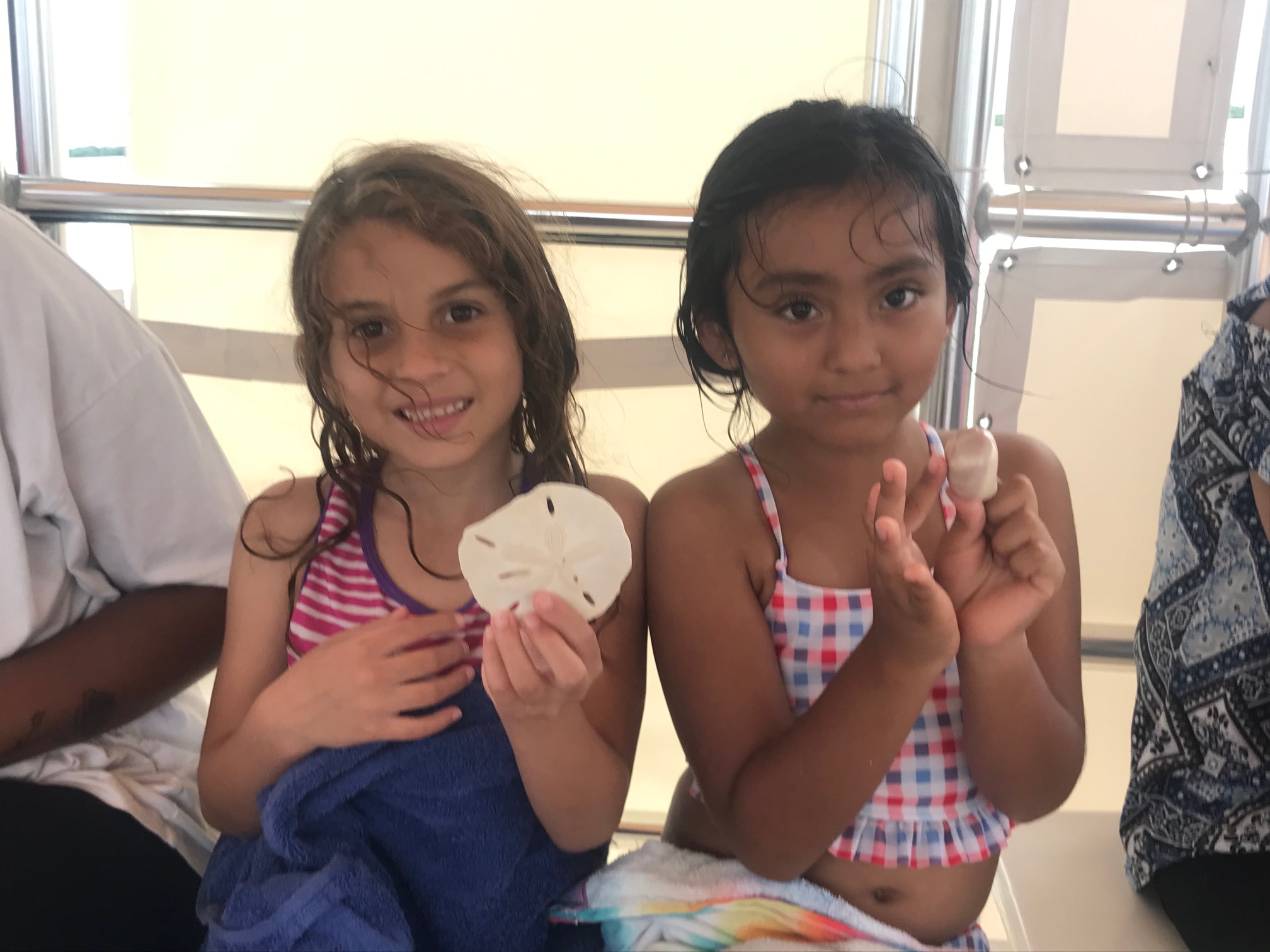 SCCF and Captiva Cruises recently hosted 17 children ages 6 through 12 from the Children's Advocacy Center of Southwest Florida, which aims to improve the lives of at-risk children and their families through prevention services.
The "No Child Left on Shore" Environmental Education Outreach Project is a collaborative endeavor of SCCF and Captiva Cruises to provide the younger generation of Southwest Florida with an informative and fun way to gain experiential knowledge of the region's marine ecology.
This enriching initiative enables local youth to form a deeper connection to their coastal surroundings and to spark their curiosity. Many of the recent participants had never been on a boat before this field trip.
Departing McCarthy's Marina aboard Captiva Cruises' motor catamaran, The Playtime, the children were thrilled to observe dolphins close to the boat while cruising the waters of Pine Island Sound on the way to Cayo Costa State Park.
The Children's Advocacy Center Summer Program participants had the opportunity to get their feet wet, explore the shoreline, and discover the diversity of marine life with Captiva Cruises/SCCF Educator Richard Finkel.
Due to a stormy afternoon, their time on the water and exploring the beach habitat was cut short, but they were excitedly talking about wanting to come back as they recounted the highlights of their field trip.
SCCF Board of Trustee member John Raho, who serves as CFO at the Children's Advocacy Center, was thrilled to see the two organizations merge missions through the trip.
"It's such a wonderful way to enrich how our summer program participants experience Southwest Florida. Getting out on the water and up to Cayo Costa helps them appreciate our natural world and the value of healthy ecosystems," said Raho.
For additional information about SCCF's and Captiva Cruises' "No Child Left On Shore" Outreach Environmental Education Project or to sponsor a local youth group field trip, please contact Richard Finkel at richardfinkel@captivacruises.com or (239)472-5300.