Stay in the know about wildlife, water quality, and ecosystems on Sanibel and Captiva Islands and in Southwest Florida
Meet the Natives: Sulphurs & Senna
June 21, 2021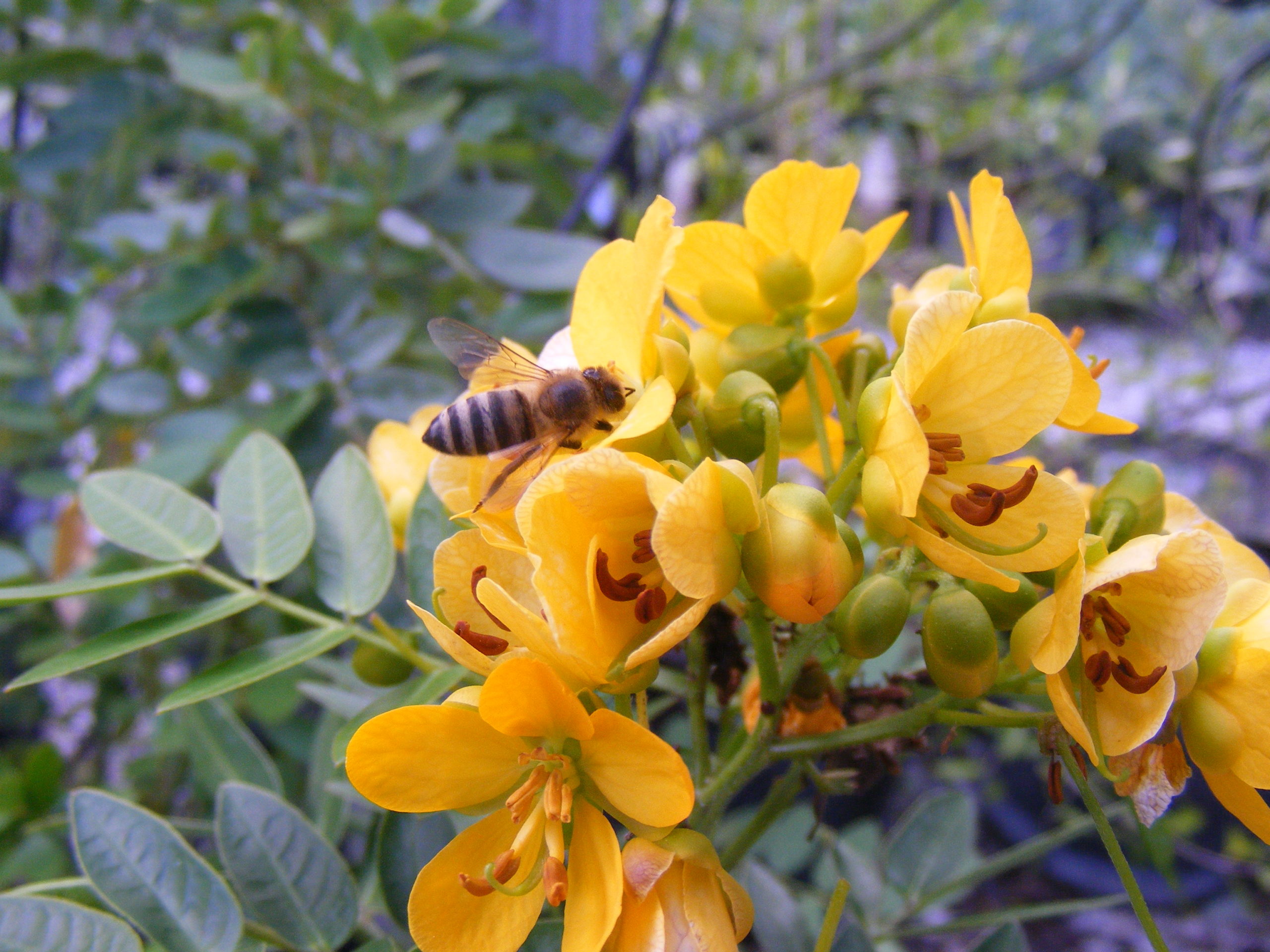 Perhaps you've noticed orange-barred sulphur
(P. philea)
butterflies flitting through the sky lately. They are a member of the sulphur and white family of butterflies, which includes cloudless sulphurs
(Phoebis sennae)
, large orange sulphurs
(Colias eurytheme)
, and the great Southern white
(Ascia monuste)
butterfly.
The sulphurs are most often found around their larval host plants in the genus Senna, several of which are native to Florida. The adult butterflies lay their eggs on Senna plants, and when the eggs hatch, the caterpillars feed on the plant. Two of these native host plants are commonly found in cultivation and make great additions to a butterfly-friendly yard. Bahama cassia
(Senna mexicana var. chapmanii)
reaches heights and widths of 3 to 5 feet high and take full sun, while privet cassia
(Senna ligustrina)
grows to 6 to 8 feet tall (and is taller than wide) and prefers a little shade.
In the spring and fall, both species produce buttery yellow flowers, which sulphur caterpillars seem to prefer for a midday snack. If they are not eaten by caterpillars, the flowers are followed by seed pods that look similar to small pea pods (appropriate, as they are in the pea family).
Though both plants are relatively short-lived, at 3 to 5 years, each produces many seeds, and new plants can quickly replace older plants in the landscape. Both species are easy to grow, and provide the dual purpose of feeding young caterpillars as well as providing nectar to the adults. They also have the added benefit of being attractive in your yard!
SCCF's Native Landscapes & Garden Center at the Bailey Homestead is open Monday through Thursday, 10am to 3pm. We will also continue to offer contactless deliveries and curbside pickup. Simply place your order online by midnight on Tuesday for pickup or delivery that Wednesday.
Please email our Garden Center Assistant Sue Ramos at sramos@sccf.org with any questions or requests.
SCCF members will get their discount by entering this promo code: SCCFMBR10