Stay in the know about wildlife, water quality, and ecosystems on Sanibel and Captiva Islands and in Southwest Florida
Lighthouse Team Plants Live Oak to Beautify
June 21, 2021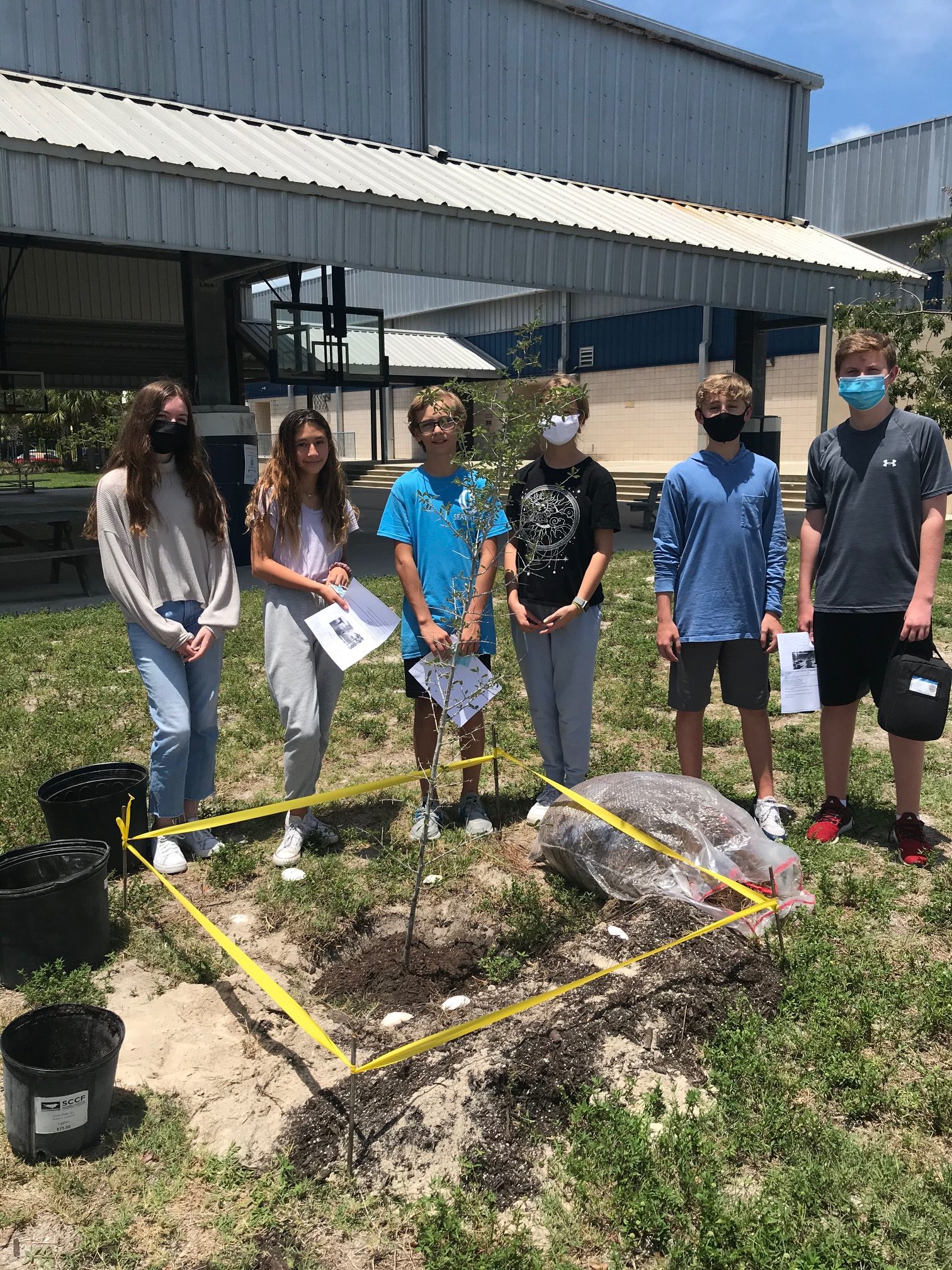 The Sanibel School's Lighthouse Team Student Council recently participated in a service project to beautify the school grounds. The team voted to add a tree that was toppled by a summer storm.
Richard Finkel, SCCF Educator, and SCCF Native Plant Nursery staff assisted with the project and donated a live oak to the Lighthouse Team.
The students participated in a ceremony and tree-planting on June 11. "It was a pleasure to work with these motivated students who exhibited such sincere dedication and pride in pursuing and accomplishing this project," Finkel said.
Lighthouse Team Student Council members included: Jenna Cook, president, 8th grade; Landon Williams, vice president, 8th grade; Casey Sackman, 7th grade; Kyler Kouril, 7th grade; Siena Young, 6th grade; Colton Schmidt, 6th grade; Lily Hall, 5th grade; Rod Bell, 5th grade; Landon Markosky, 4th grade; Harrison Jones, 4th grade; Max Cantor, 3rd grade; Turner Stewart, 3rd grade; and Michelle Heuck, Sanibel School teacher.