Stay in the know about wildlife, water quality, and ecosystems on Sanibel and Captiva Islands and in Southwest Florida
Be Mindful! Shorebird Chicks are on the Move
June 21, 2021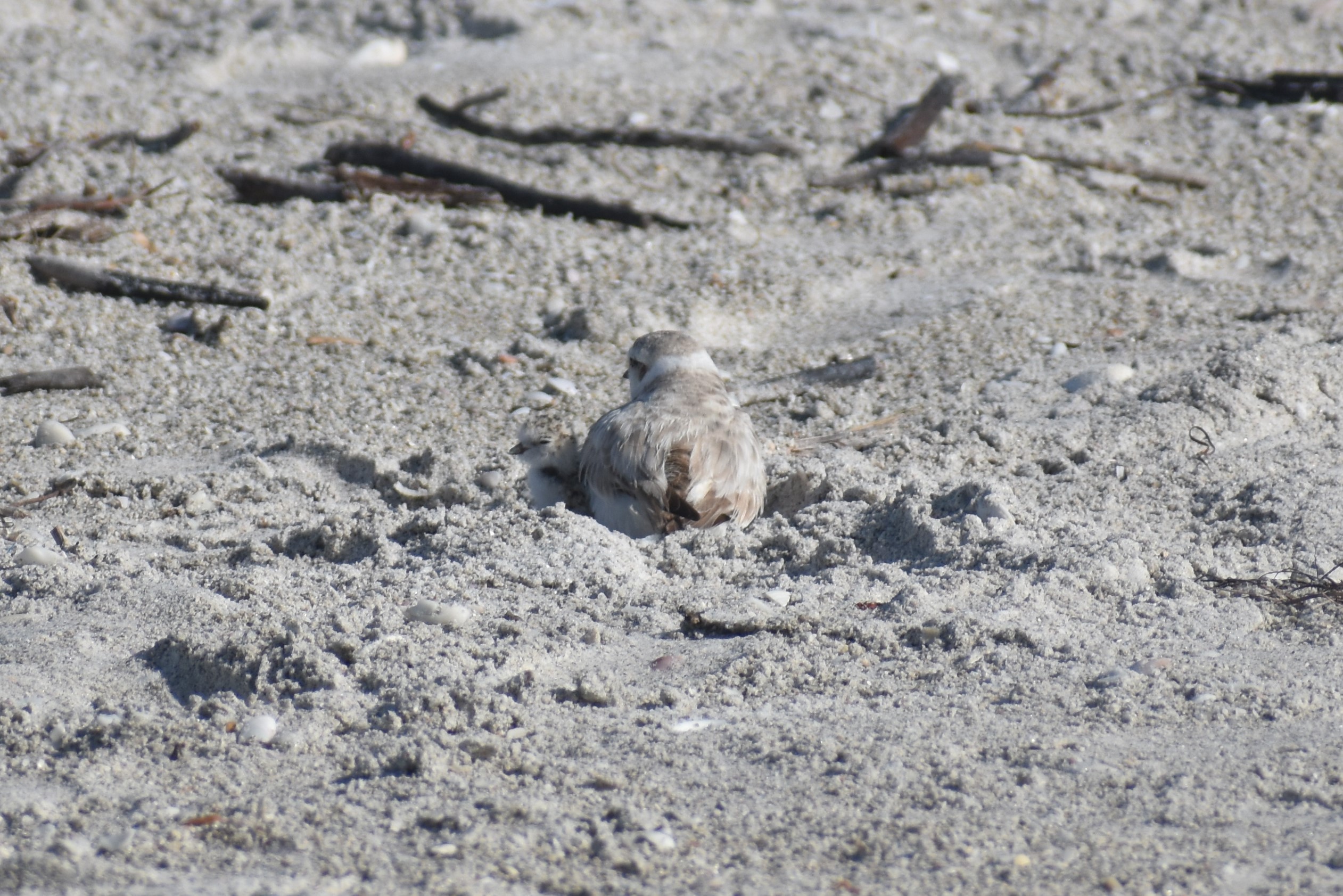 In recent weeks, three snowy plover
(Charadrius nivosus)
nests and one Wilson's plover
(Charadrius wilsonia)
nest have hatched on Sanibel. Staff and volunteers are busy monitoring brood locations and educating beachgoers about our birds and how to safely and respectfully observe them.
Photographers looking to get photos of snowy plover chicks should always keep a good distance from the birds, remove litter that attracts predators such as crows, and wrap up the photo session in 10 minutes.
Click here
for guidance on shorebird-friendly photography.
Snowy plover chicks are precocial—they are feathered and up and running within hours of hatching. They do not stay inside the posted areas around the nests. When visiting the East End of Sanibel Island, remember that we are guests in the home of snowy plovers and sea turtles and always be respectful.
Keep pets leashed at all times, pick up your trash, and never feed wildlife. Feeding gulls and crows attracts these predators to sensitive nesting areas.
Watch your step, as snowy plover chicks are very tiny and tend to crouch down and hide in the wrack when they feel threatened.
Please send any questions to Shorebirds@sccf.org. Visit SanCapLifeSavers.org for more coastal wildlife tips.
Photos by Shorebird Intern Aaron White