Stay in the know about wildlife, water quality, and ecosystems on Sanibel and Captiva Islands and in Southwest Florida
Shorebird Team Monitoring 4 Plover Nests
May 24, 2021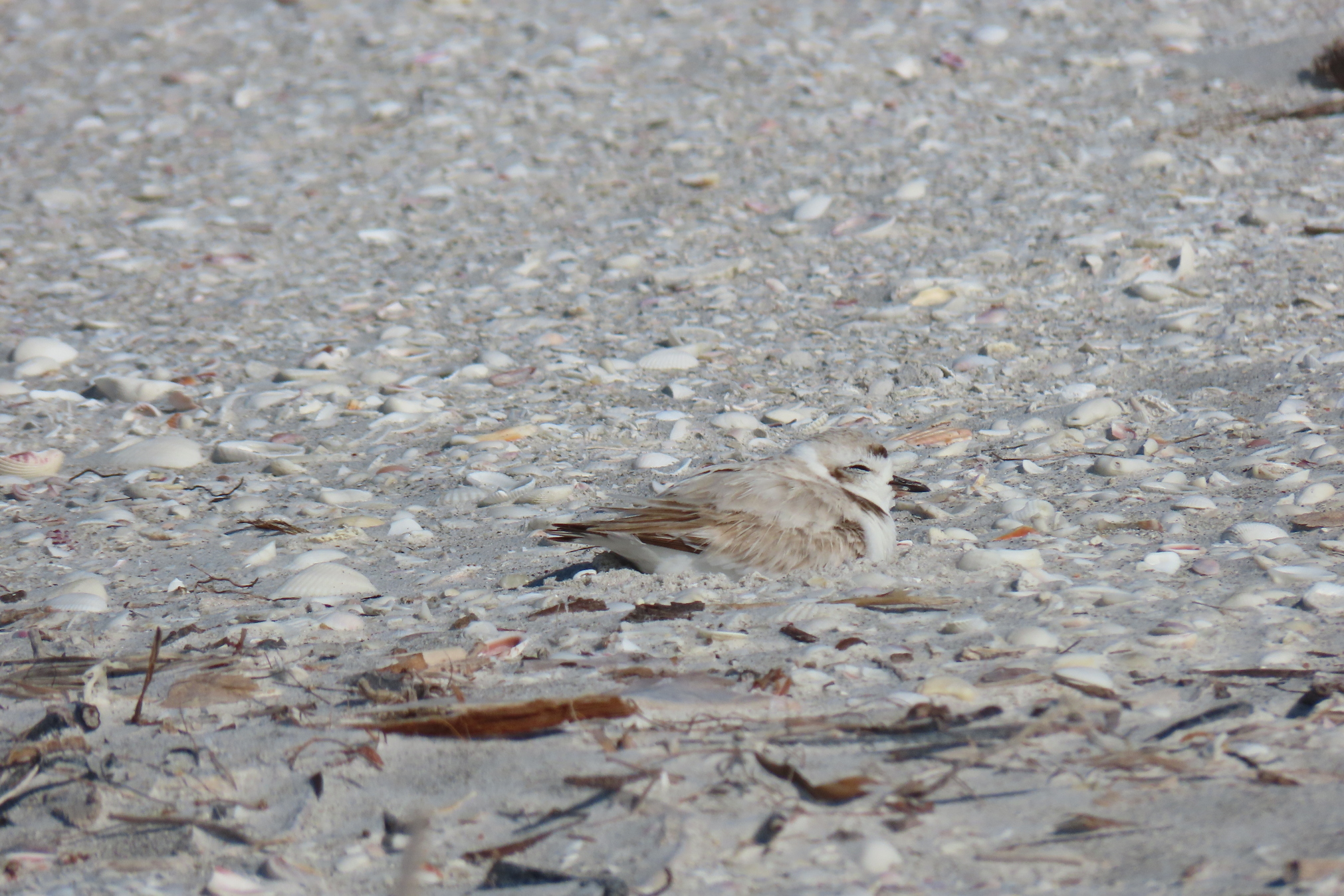 SCCF staff and volunteers have been busy monitoring our beaches for nesting shorebirds.
Currently there are four active snowy plover
(Charadrius nivosus
) nests—and more are expected. Recently, several more snowy plovers have arrived, possibly seeking new nesting locations after failing on other nesting beaches in the region. On Monday, monitors observed the snowy plover female pictured here incubating her nest.
At this time, there are no least terns
(Sternula antillarum)
nesting on the island, but they have been seen at several locations foraging and exhibiting courtship behaviors. Additionally, there is one Wilson's plover
(Charadrius wilsonia)
nest.
One snowy plover laid its nest in beach artwork as shown here, with the egg in the center of the shell design. Beach visitors sitting near the nest were unaware of it but graciously moved away immediately after SCCF shorebird monitors pointed it out. Shortly after it was roped off, the eggs were depredated by crows.
If you see a shorebird nest that has not yet been roped off, please contact the SCCF Shorebird staff right away via Shorebirds@sccf.org.