Stay in the know about wildlife, water quality, and ecosystems on Sanibel and Captiva Islands and in Southwest Florida
Sea Turtle Nesting off to a Promising Start
May 24, 2021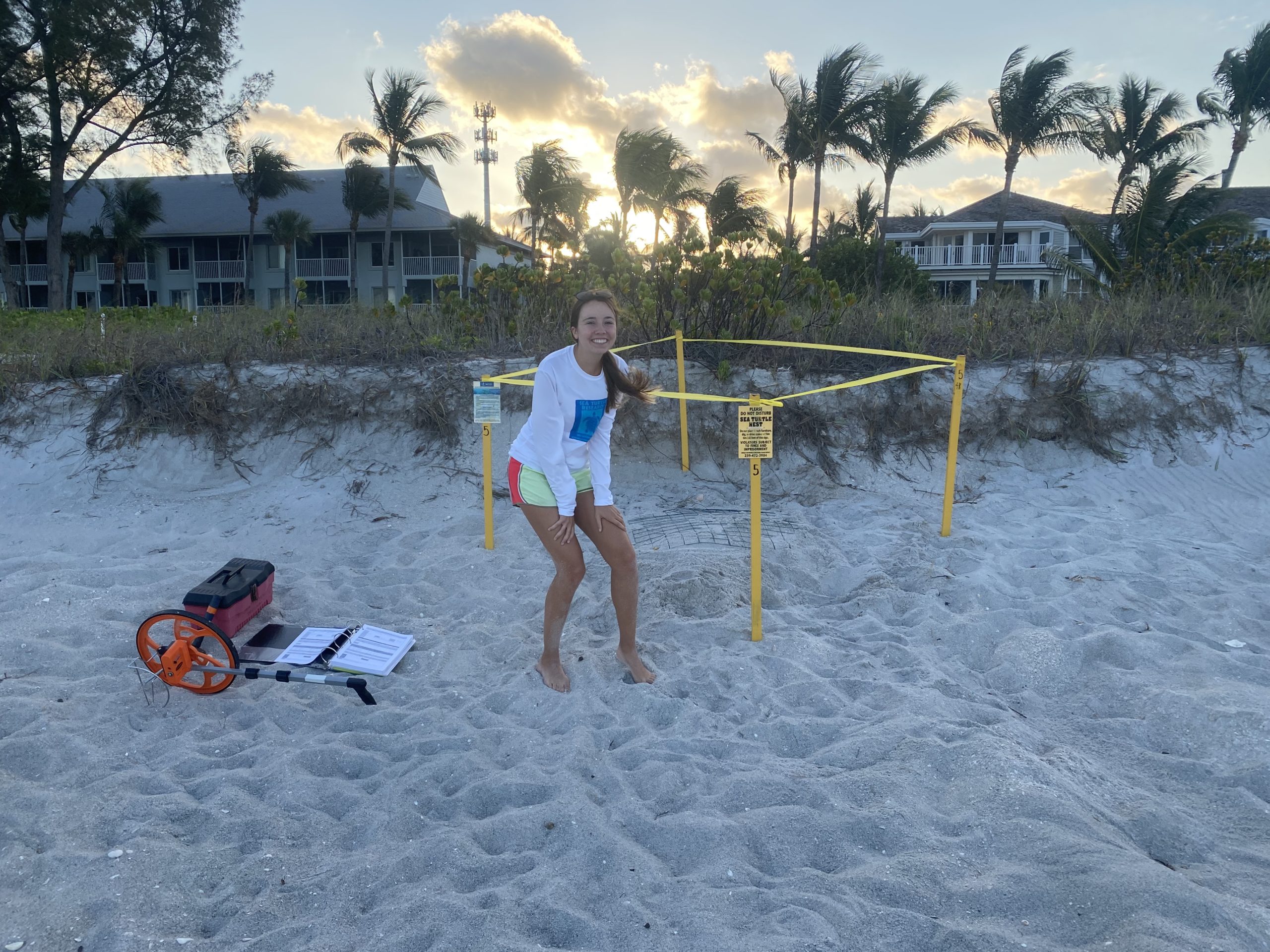 Sea turtle nesting season has started to pick up speed. SCCF's current nesting numbers are 60 on Sanibel, and 25 on Captiva.
"So far, the counts are on pace with 2019, a strong year that finished with 848 total nests," said SCCF Coastal Wildlife Director Kelly Sloan. "It's still too early in the season to know how things will shake out, but we are hopeful for another great year."
On May 7, SCCF daytime tagging intern Hollis Hatfield, pictured here, found her first loggerhead nest of the season!
Since May 1, the nighttime tagging team has seen 29 females who have nested here in the past. One of our returning loggerheads, and one of our biggest, Paper Fig, was counted in 2016 and 2019 prior to being seen this year.
She has laid eight nests on Sanibel during the past three years and we are happy to have her back. She's pictured here covering her nest.
The first green sea turtle of the season, Dellora, false crawled on the west end before finally nesting a few days later. Dellora previously nested on Sanibel in 2018 and 2019. She was outfitted with a satellite transmitter in 2017 on Keewaydin and 2018 on Sanibel. Her transmitter shows that she cruises around the western Florida Bay when she is not nesting. We're looking forward to seeing which of the other green turtles return to nest this season!