Stay in the know about wildlife, water quality, and ecosystems on Sanibel and Captiva Islands and in Southwest Florida
Sick Shorebirds Concern Scientists
May 18, 2021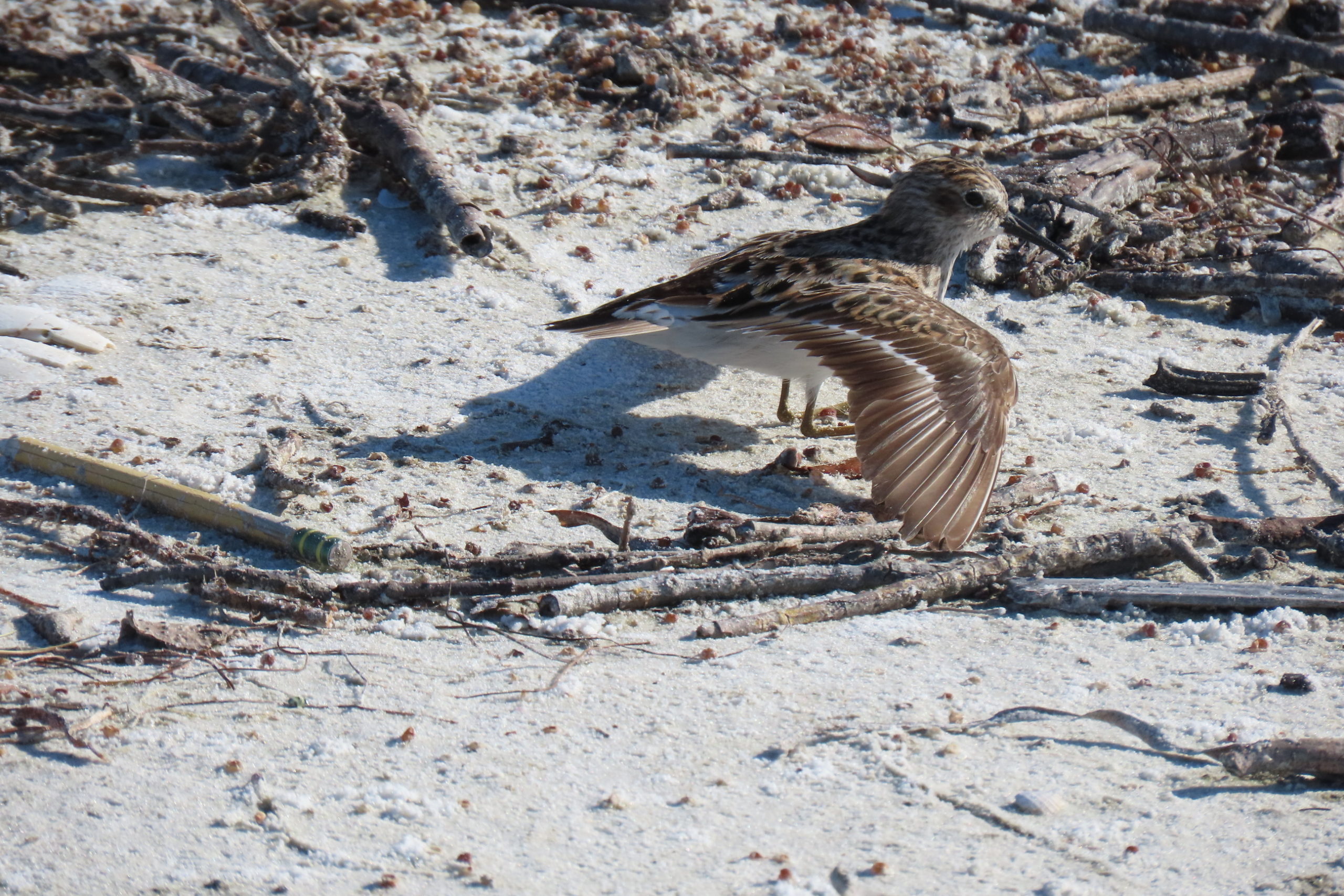 Last week, there was a sudden influx of sick shorebirds on the East End of Sanibel, and at Bunche Beach and Fort Myers Beach.
Many birds were brought to the Clinic for the Rehabilitation of Wildlife (CROW) for treatment, including this least sandpiper
(Calidris minutilla)
.
The least sandpiper and three sanderlings
(Calidris alba)
delivered by SCCF were treated and released. The least sandpiper (the world's smallest shorebird species) was unable to use its legs or fly when it was discovered last Wednesday, according to SCCF Shorebird Biologist Audrey Albrecht. The talented CROW staff successfully rehabilitated the bird and released it by Sunday. However, 10 avian patients remain at CROW and 16 birds of various species died.
SCCF staff and volunteers also brought in two laughing gulls, and a ring-billed gull between Wednesday and Friday last week. Many more were brought in by others.
"This is especially concerning at a time when shorebirds are getting ready to migrate long distances to their northern breeding grounds," said Albrecht.
SCCF is working with partners to determine the cause of illness.
In total, CROW admitted 30 sick birds last week. Clinic staff suspects they were all suffering from brevetoxicosis, or red tide poisoning, and plasma samples were sent to FWC for testing, which is conducted on a research basis so it not known when the results will be available.
If you see sick or injured birds, please call CROW at (239) 472-3644. If you find dead birds on the beach, please click below to report the observation to Florida Fish & Wildlife Commission's (FWC) Avian Mortality reporting site to document the event.