Stay in the know about wildlife, water quality, and ecosystems on Sanibel and Captiva Islands and in Southwest Florida
SCCF's Newest (& Youngest) Snow-Shoveling Member
April 27, 2021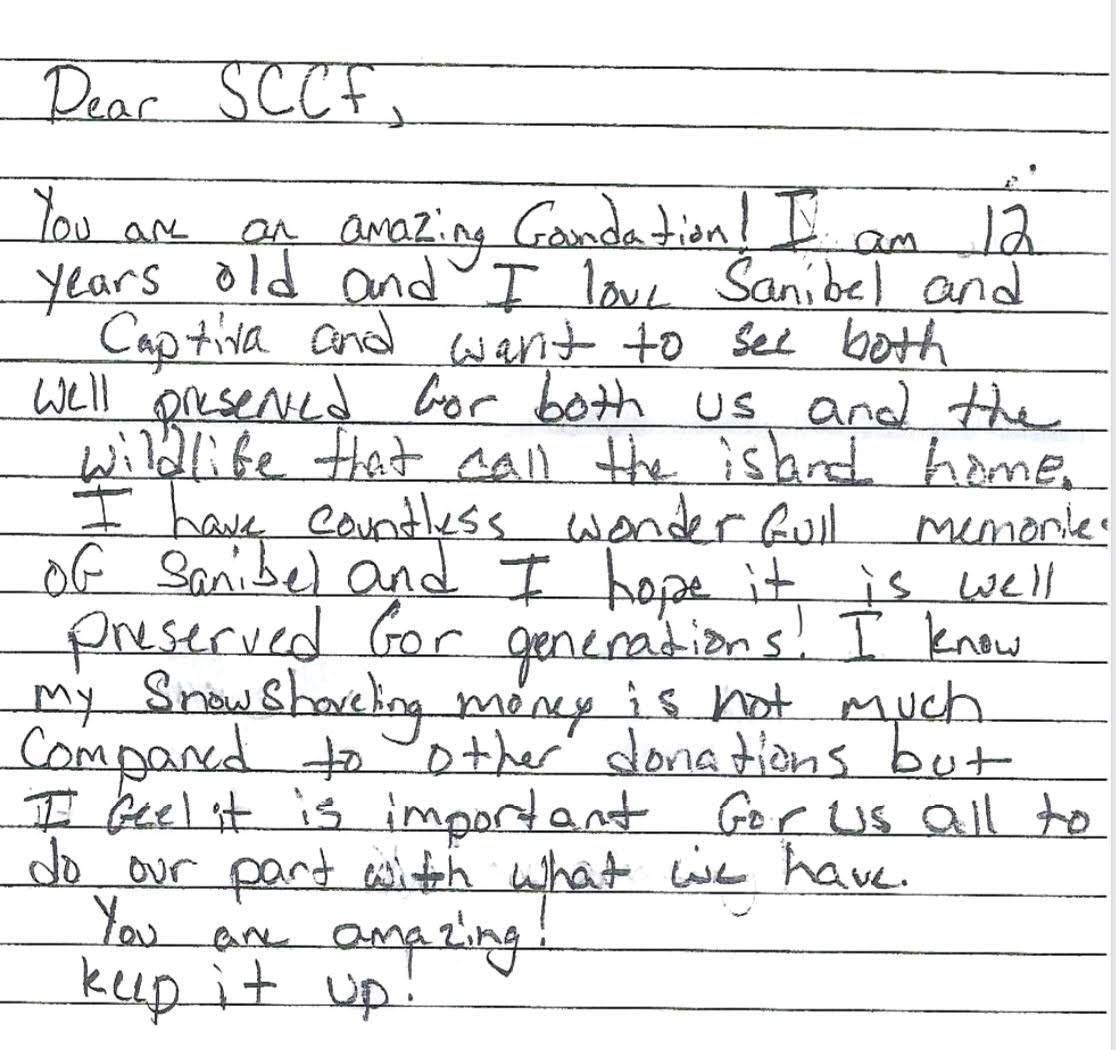 Please join us in saluting 12-year-old Caden, a superstar in the next generation of young conservationists.
Caden recently made a decision to donate his hard-earned income of $70 to SCCF. The reason his donation was particularly hard to come by is because it was payment for shoveling snow for his neighbors last winter. Not an easy job at all!
Beyond his generosity, Caden also took the time to draft a very thoughtful cover letter. We hope you enjoy reading it as much as we did.
Caden, what you wrote about SCCF also applies to you:
"You are amazing! Keep it up!"
Thanks to you from all of us at SCCF!