Stay in the know about wildlife, water quality, and ecosystems on Sanibel and Captiva Islands and in Southwest Florida
Meet the Natives: Coral Honeysuckle
April 27, 2021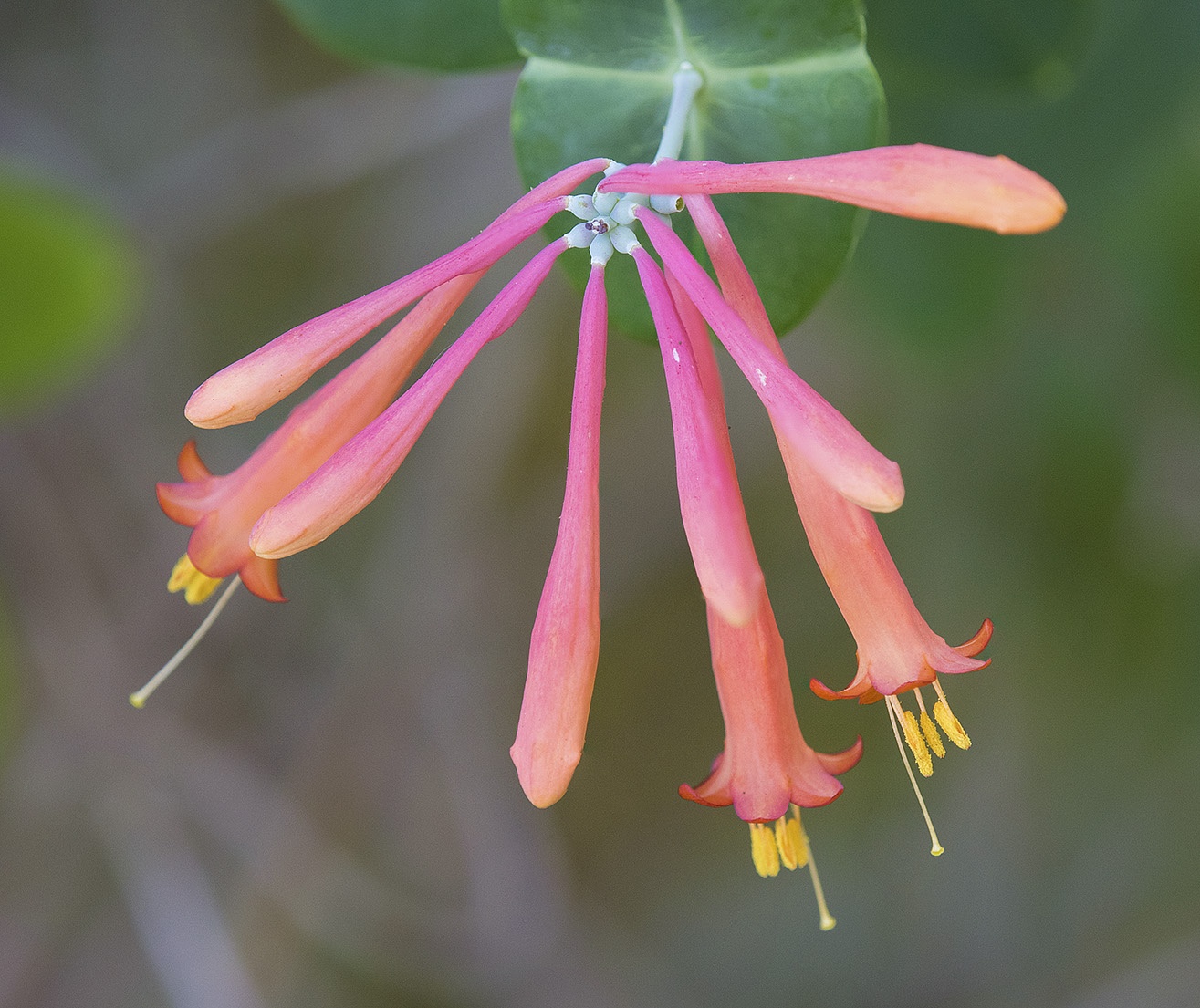 It's always a welcome surprise when the peachy-red blooms of the coral honeysuckle
(Lonicera sempervirens var.)
start to appear. Dangling on the end of twining stems, many pollinators are drawn to these blooms' nectar, including butterflies and hummingbirds.
By late summer and fall, small red berries appear and become food for local birds, especially favored by cardinals. This vine is happiest when it has the support of a structure, such as a fence or a trellis, to twine around, and will tolerate some shade and drought.
SCCF's Native Landscapes & Garden Center at the Bailey Homestead is open Monday through Thursday, 10am to 3pm. We will also continue to offer contactless deliveries and curbside pickup. Simply place your order online by midnight on Tuesday for pickup or delivery that Wednesday.
Please email our Garden Center Assistant Sue Ramos at sramos@sccf.org with any questions or requests.
SCCF members will get their discount by entering this promo code: SCCFMBR10