Stay in the know about wildlife, water quality, and ecosystems on Sanibel and Captiva Islands and in Southwest Florida
April is Water Conservation Month
April 27, 2021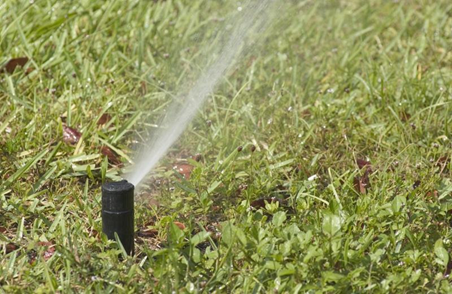 April is normally the last month of South Florida's dry season, when water needs are most acute. The South Florida Water Management District (SFWMD) has declared April as Water Conservation Month to highlight the importance of conserving water.
Over the next 20 years, demand for water in South Florida is projected to increase by 15 percent annually. Locally, Island Water Association has reported water consumption data is beginning to far exceed historical trendline projections; the data suggests increased usage may be attributed to escalating turf and landscape irrigation. Current and projected demands could be reduced by using water more efficiently through conservation measures.
One of the biggest commitments residents and property owners can make is to properly manage irrigation.
To help conserve water on Sanibel and protect freshwater resources, the city council adopted Water Conservation Ordinance No 20-001 last year. Established yards normally only need to be irrigated up to twice per week, so the local ordinance permits irrigation two days per week (based upon your property address:
Odd addresses on Mondays and Thursdays

Even addresses on Tuesdays and Fridays
To prevent water loss through evapotranspiration, which occurs at a higher rate during the hottest parts of the day, irrigation is not permitted between the hours of 9am to 5pm.
Residents and property owners should also consider installing low-flow sprinkler heads on new and existing systems. Low-flow sprinkler heads use less water while delivering water to plant roots more effectively, so environmentally friendly homeowners save money.
The most effective way to reduce irrigation is to select native plants for your landscape.
Native plants are adapted to the local climate and environment, so they require little to no irrigation or fertilizer while providing excellent habitat and forage for wildlife such as birds and butterflies. Consider replacing turf grass with native groundcovers to lessen the need for irrigation.
Visit the SCCF Native Landscapes & Garden Center for guidance and plants
, and
click here
for a list of native landscape plants suitable for Sanibel.
Working together as a community, island residents can take simple measures to ensure everyone has access to safe and affordable potable water. Learn more about what you can do indoors and outdoors to help conserve water with these SFWMD tips.