Stay in the know about wildlife, water quality, and ecosystems on Sanibel and Captiva Islands and in Southwest Florida
SCCF, UF-CSS Announce Strategic Collaboration
April 12, 2021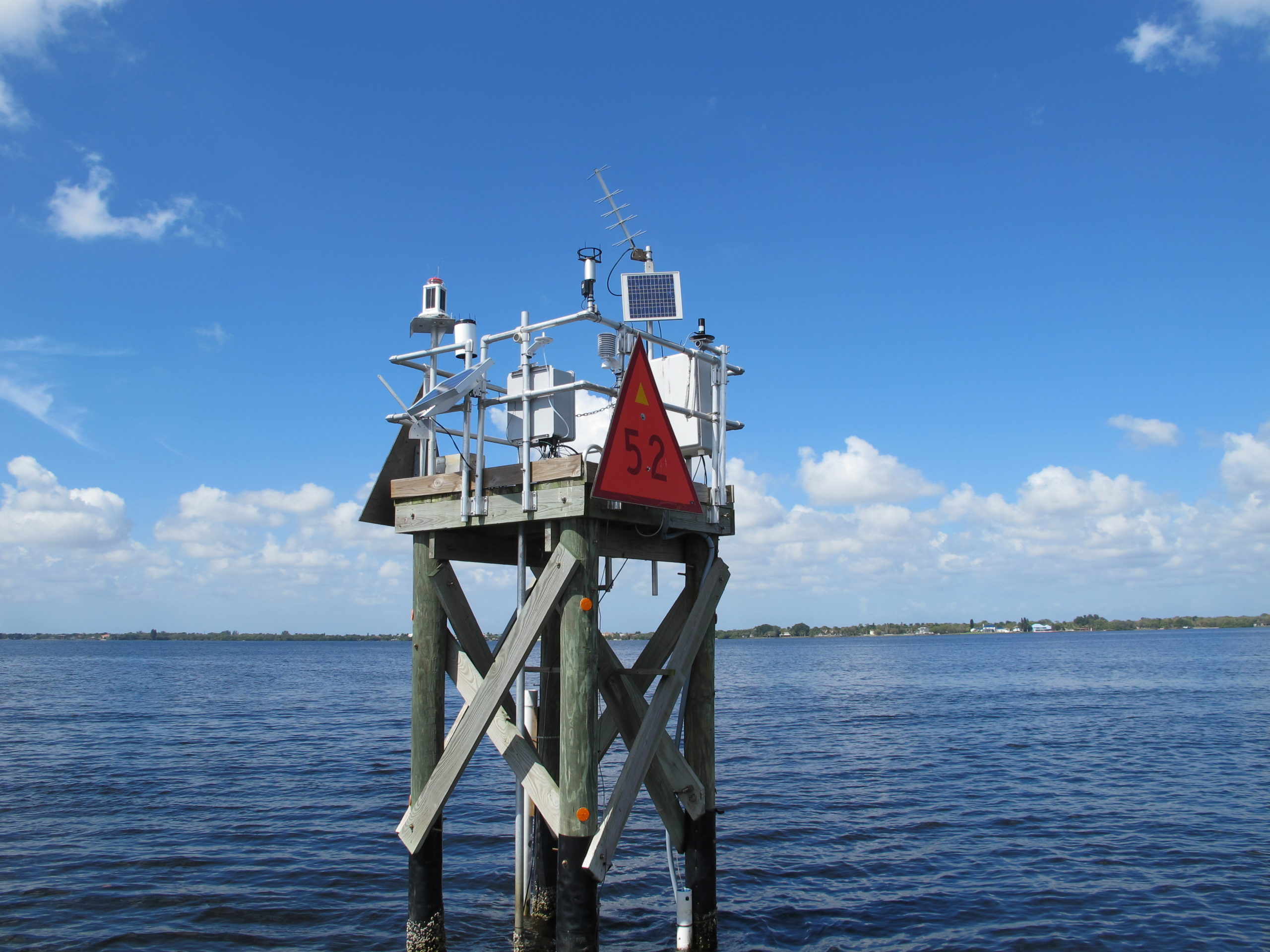 Recognizing the importance of water quality as a significant component of South Florida's current and future economy and quality of life, the
University of Florida's newly established Center for Coastal Solutions (UF-CCS)
and SCCF have entered into a strategic collaboration to address coastal water quality hazards in order to strengthen the resiliency and sustainability of Southwest Florida's unique coastal area.
SCCF's Marine Laboratory conducts long- and short-term research in the waters and watersheds of Charlotte Harbor, the Caloosahatchee, and the Gulf of Mexico. The lab is an active member in the National Association of Marine Laboratories, and the Organization of Biological Field Stations. It is also a data provider to the Gulf of Mexico Coastal Ocean Observing System.
The Lab's research uses an instrument array composed of eight near real-time sensors deployed throughout the Caloosahatchee Estuary and Pine Island Sound. Known as
RECON
, which stands for
River Estuary Coastal Observing Network
, its unique set of sensors captures data with enormous depth that allows scientists and water managers to better study water quality issues and identify solutions.
"Nowhere else in the state is such high-resolution, high-quality, real-time data on coastal water quality available," said Christine Angelini, Ph.D., associate professor in the UF Engineering School of Sustainable Infrastructure & Environment and director of UF-CCS. RECON's data-collection capabilities paired with UF's data analytics capacity are a perfect fit for this partnership.
Leading a new multi-sector flagship initiative, UF-CCS has formed a
Comprehensive Coastal Observing Network
(CompCON) in close coordination with SCCF to monitor, model, and immediately deliver data products useful for informing decisions related to addressing coastal hazards.
"Collaborating with UF-CSS is a great opportunity for us to increase the awareness and value of RECON and the water quality research our Marine Lab is doing," said SCCF CEO Ryan Orgera. "Our entire region's coastal ecosystems will benefit from our pilot participation in CompCON by advancing ways in which science can inform critical policy, which will serve our tourism-based economy and boost the quality of life for our residents and visitors."
This summer, SCCF's RECON will serve as the backbone for this UF-CCS pilot project that will put the Southwest Florida regional estuary in the forefront of international research into advanced monitoring of the health of coastal waters, lands, and air.
"Our team looked into estuaries across Florida to serve as test beds to pilot our Comprehensive Coastal Observing Network (CompCON) and very soon honed into the Caloosahatchee River-Charlotte Harbor Estuary system because of the unique technical capabilities offered by RECON, as well as the expertise available through a community of partners working tirelessly to improve water quality and ecosystem health in the region," said Angelini.
During this pilot phase, CompCON will be specifically focused on water quality challenges in Charlotte Harbor that are impacting the economy and coastal environment of Southwest Florida.
"Ultimately, CompCON seeks to envision, build, and continually advance the coastal monitoring and modeling systems of the future, technologies that will deliver information to decision makers, stakeholders and the public with the spatial resolution, speed, and level of certainty required to achieve proactive solutions to addressing water quality and other hazards along the coast," Angelini said.