Stay in the know about wildlife, water quality, and ecosystems on Sanibel and Captiva Islands and in Southwest Florida
Rep. Donalds Commits to Water Quality on Tour
April 12, 2021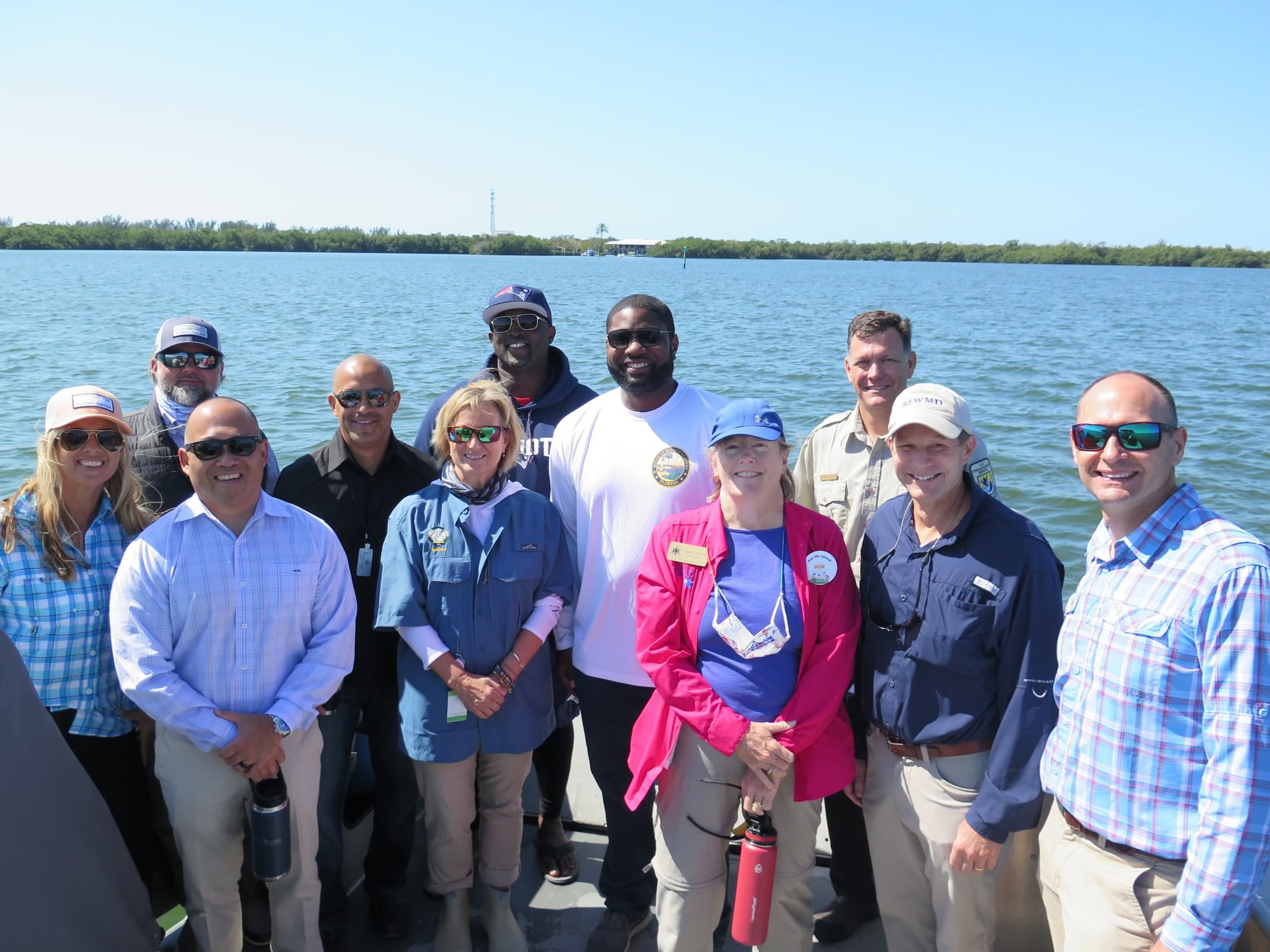 On April 5, SCCF had the pleasure of taking Congressman Byron Donalds, representing Florida's 19th Congressional District, and members of his legislative team on a boat tour of Tarpon Bay to discuss water quality issues affecting our local communities.
A special thanks to the Sanibel Captiva Chamber of Commerce for organizing the event and The City of Sanibel, Florida, SFWMD, J.N. "Ding" Darling National Wildlife Refuge, Captains For Clean Water, and the "Ding" Darling Wildlife Society-Friends of the Refuge for participating in the event.
"Today was a great opportunity for us to discuss the water quality issues that impact our quality of life and local economy. Congressman Donalds assured us that water quality is one of his top priorities and we look forward to working with him to secure funding for Everglades restoration and to implement policies and projects that will improve the quality of our coastal waters," said James Evans, SCCF Environmental Policy Director.
After touring the bay, Donalds and his staff attended a business roundtable meeting with local business leaders to discuss the impact water quality issues have on the local economy.