Stay in the know about wildlife, water quality, and ecosystems on Sanibel and Captiva Islands and in Southwest Florida
New Campaign Launches to Protect Coastal Wildlife
April 12, 2021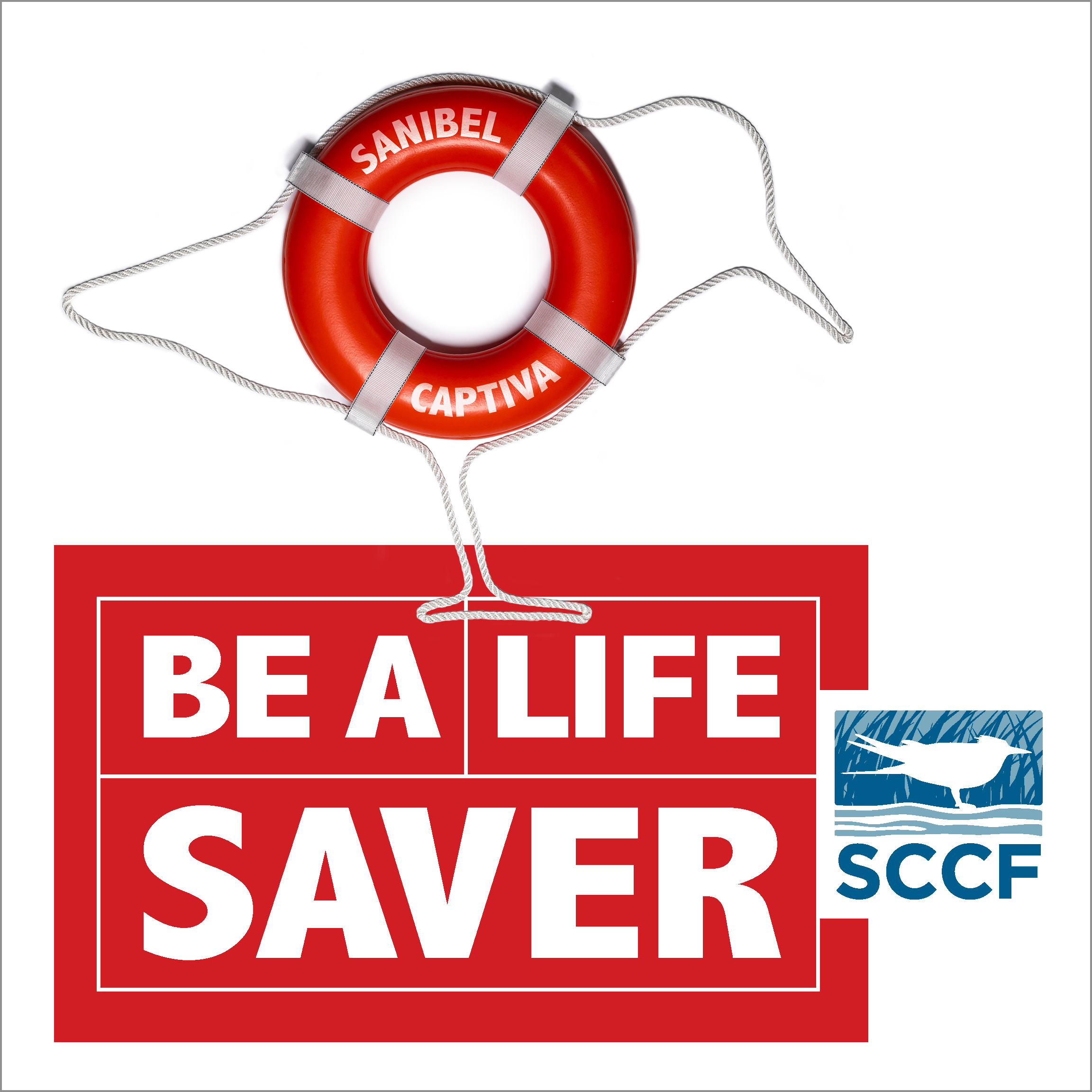 SCCF is excited to announce the launch of the
Be a Lifesaver
campaign to protect shorebirds, sea turtles, and sharks.
Thanks to a grant from the Lee County Visitor & Convention Bureau's Tourist Development Council (TDC), the campaign seeks to inspire residents and visitors to do their part to protect and care for our coastal wildlife.
To help get the word out to visitors, the Sanibel-Captiva Chamber of Commerce, Sanibel Captiva Beach Resorts, South Seas Island Resort, and Sundial Beach Resort & Spa are partners in the campaign. It is targeted to educate visitors on beach behavior through social media, in-house video, and a mobile-friendly website designed to provide additional wildlife tips and information.
"The tips included in this campaign were vetted by our scientists to prioritize what they thought would best protect wildlife," said SCCF Communications Director Barbara Linstrom. "Thanks to the TDC funding, we were able to work with a professional design agency to create powerful messaging and graphics."
The campaign is launching now to coincide with the beginning of shorebird and sea turtle nesting seasons.
"We'd like to give a big shout out to the Fort Myers-based Pearl Creative Agency, which specializes in marine, outdoor, and lifestyle brand marketing, for their expert creative work on all aspects of the campaign," said Linstrom.
To become a partner in getting the word out through your social media channels, or to get a poster to hang in your business, please contact SCCF Communications Director Barbara Linstrom, blinstrom@sccf.org, or call 239-565-3641.