Stay in the know about wildlife, water quality, and ecosystems on Sanibel and Captiva Islands and in Southwest Florida
Meet the Natives: Virginia Willow
April 12, 2021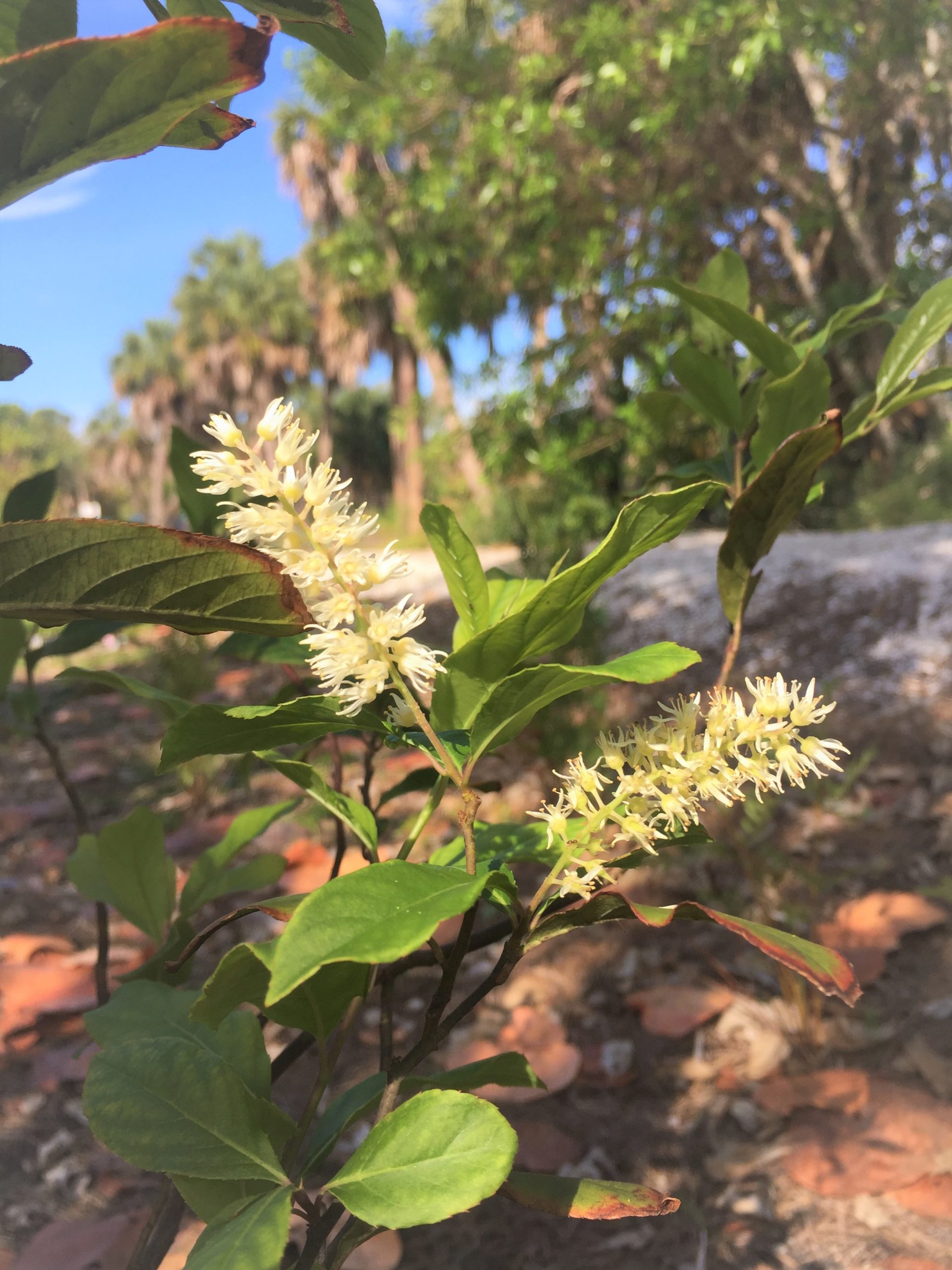 Meet the Natives: Virginia Willow
Virginia willow
(Itea virginica)
is a native understory shrub that naturally occurs in swamps, wetlands, and mesic hammocks throughout most of Florida. Its common name is a little deceiving because it is not a true willow but has characteristics that resemble those of true willow species. It is also known as Virginia sweetspire.
Virginia willow grows 6 to 10 feet tall by approximately 6 feet wide. The arching stems are covered in white, 4-inch-long, spike-like flowers beginning in late winter or early spring and continue to provide a showy display throughout the summer. Ideal growing conditions require moist to wet soils in full to part shade.
It spreads by suckering and is useful as a soil stabilizer along pond or stream edges where erosion could be an issue. Virginia willow attracts a variety of pollinators and is an attractive addition to shady, low-lying areas of the landscape, planted singularly or in mass.
SCCF's Native Landscapes & Garden Center at the Bailey Homestead, pictured here, is open Monday through Thursday, 10am to 3pm. We will also continue to offer contactless deliveries and curbside pickup. Simply place your order online by midnight on Tuesday for pickup or delivery that Wednesday.
Please email our Garden Center Assistant Sue Ramos at sramos@sccf.org with any questions or requests.
SCCF members will get their discount by entering this promo code: SCCFMBR10