Stay in the know about wildlife, water quality, and ecosystems on Sanibel and Captiva Islands and in Southwest Florida
Marine Lab Partners on Grant to Study Royal Terns
April 12, 2021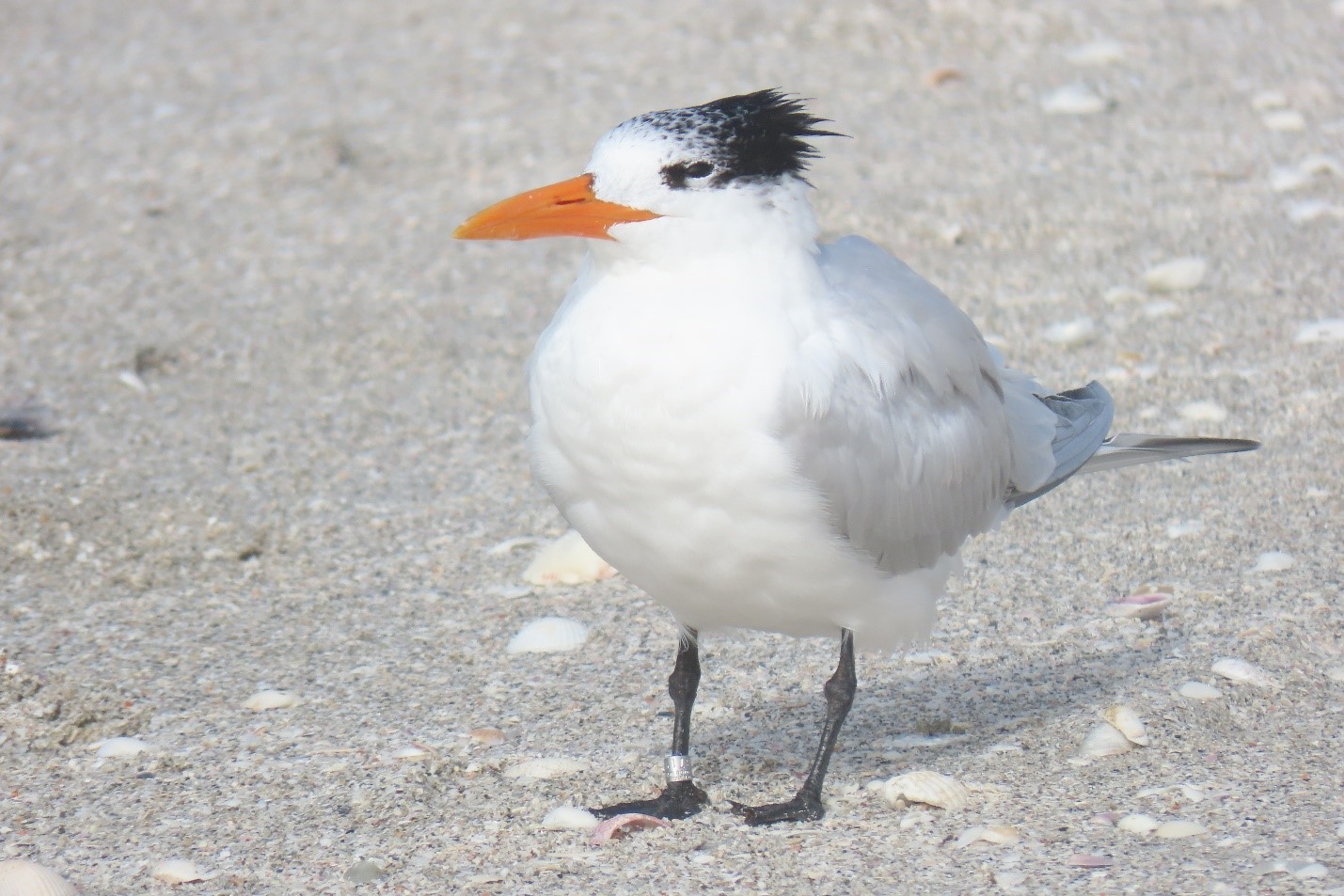 Marine Lab Gets Grant to Study Recent Royal Tern Deaths
NOAA's National Center for Coastal Ocean Science Harmful Algal Bloom Event Response Program is funding research into the recent deaths of royal terns and a possible connection to the food web. Over the next six months, the SCCF Marine Lab will do sample prep and analysis on samples of royal terns and baitfish collected for the study.
In February 2021, the Clinic for the Rehabilitation of Wildlife (CROW) reported a large increase in the admission of sick and dying royal terns. At the time, there were low and medium concentrations of the dinoflagellate that causes red tide,
Karenia brevis
. However, the large number of sick and dead birds, especially around the Sanibel Causeway, was not consistent with routine beach sampling or high-concentration bloom "patches" visible from satellite imagery.
A team formed to discuss this event included: CROW Medical and Research Director Heather Barron, DVM; Christine Angelini, Ph.D., assistant environmental engineering professor at University of Florida (UF); SCCF Marine Laboratory Director Eric Milbrandt, Ph.D.; and Leanne Flewelling, Ph.D., who directs the Florida Fish & Wildlife Conservation Commission's Fish and Wildlife Research Institute harmful algal bloom research.
The team agreed that studying the food web of the terns' diets may hold the key to understanding what was causing their illness and mortality, Milbrandt said. A two-page proposal to study the food web was prepared with the help of Ph.D. student Kimberly Price (UF). The plan was submitted to NOAA's National Center for Coastal Ocean Science Harmful Algal Bloom Event Response Program and was granted $7,820 to fund isotopic and toxin analysis.
The team recognized that getting prey items and archiving dead birds would be essential for analyzing various tissues for toxin and isotopic analysis, Milbrandt said. The birds were collected and frozen by CROW volunteers while Coastal Watch President Pete Squibb asked fishing guides to secure baitfish around the Sanibel Causeway. In early March, Coastal Watch delivered nearly 20 bags of baitfish collected in late February and early March for the study.
A final report is expected by the end of 2021.