Stay in the know about wildlife, water quality, and ecosystems on Sanibel and Captiva Islands and in Southwest Florida
Mangroves Being Nurtured in Island Homes
April 12, 2021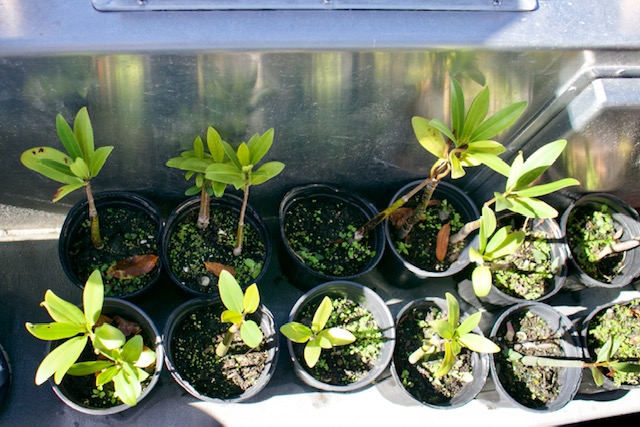 Coastal Watch is celebrating a successful launch of their newest initiative as more than 140 mangrove propagules are now being cared for in the homes of Back to Our Roots participants.
From January through March, Coastal Watch held five workshops to share the importance of mangroves to our barrier island ecosystem. Coastal Watch Conservation Initiative Coordinator Kealy McNeal led each session virtually via Zoom.
"Our 'Mangrove Mamas' and 'Propagule Papas' will return their seedlings back to us in November or earlier if they are traveling back up north before the summer heat hits us. The seedlings will then start getting prepared to be planted in their forever home at our restoration sites," said McNeal
McNeal strongly believes that the issues our local ecosystem faces will only be improved by educating members of the community.
"We had over 80 members of the community participate in our first round of workshops, listening for an hour about mangroves and why Coastal Watch is focusing on restoring mangrove habitats in and around Sanibel," said McNeal. "My hope is that the participants will not only keep engaging in our initiative by growing mangroves at their homes, but also by passing along what they have learned to others."
Back to Our Roots workshops have concluded for this season, but will be scheduled again next season. Coastal Watch encourages the community to stay tuned for more information about upcoming mangrove restoration plantings later this year.
For more information on the Back to Our Roots initiative, please
click here
.