Stay in the know about wildlife, water quality, and ecosystems on Sanibel and Captiva Islands and in Southwest Florida
Bailey's Co-Sponsors SCCF Magazine
April 12, 2021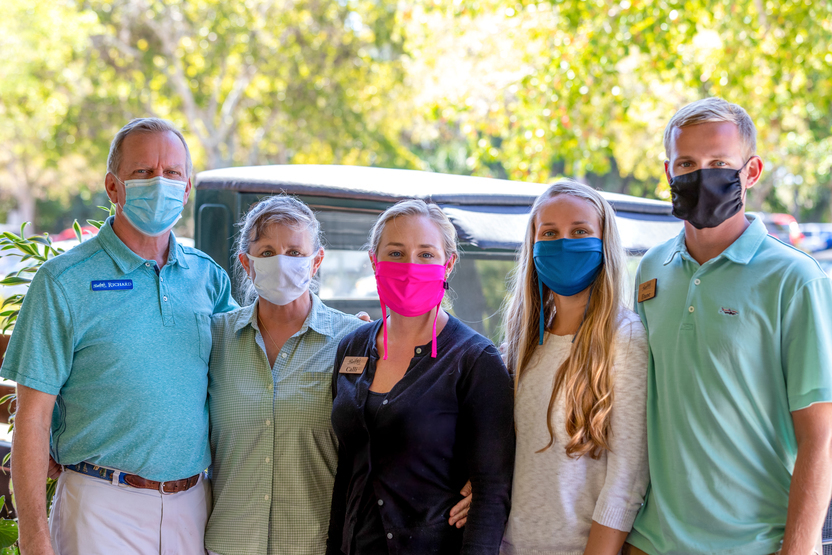 SCCF would like to extend a big thank you to
Bailey's General Store
for co-sponsoring the spring issue of SCCF's new magazine.
The magazine,
Connecting You to Nature
, will be mailed island-wide and to all SCCF members in mid-April. The second issue of the seasonal magazine spotlights key research, advocacy, and educational initiatives by SCCF to protect and care for Southwest Florida's coastal ecosystems.
"For our family, supporting the environment and our community is a long-standing tradition that began two generations ago," said Bailey's General Store Owner Richard Johnson. "By choosing to shop locally at Bailey's, you help us carry that forth into the next generation."
Pictured here with Richard and his wife, Mead Bailey Johnson, are Calli, Bailie, and Dane, the fourth generation of Baileys to help run the general store that was founded in 1899. Another family tradition is to serve the community through leadership on the Sanibel City Council. That tradition is also thriving with Richard now serving as Vice Mayor.
"We are so thankful that Bailey's is sponsoring our magazine to help spotlight the work our talented team of scientists, educators, and policy advocates do," said SCCF CEO Ryan Orgera. "We're also grateful for the leadership role that Richard and his family play in our community that extends to eco-friendly and sustainable business choices as well."
SCCF also thanks
Uhler & Vertich Financial Planners
for stepping up as co-sponsor of next month's issue of
Connecting You to Nature
. If your company is interested in future underwriting opportunities, please contact SCCF Development Director Cheryl Giattini at 239-395-2768.