Stay in the know about wildlife, water quality, and ecosystems on Sanibel and Captiva Islands and in Southwest Florida
2nd Graders Dig into Soil at Pick Preserve
April 12, 2021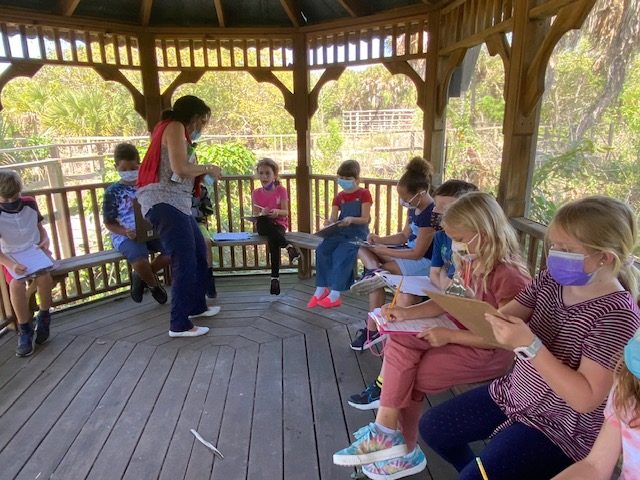 Students from the Sanibel School took a close look at three different soil samples found within SCCF's Pick Preserve. Comparisons were made on the soils' appearance, composition, smell, texture, and signs of life.
From their observations, the second-grade students theorized which soil type would be most beneficial to support the greatest variety of life. In the Pick Preserve gazebo, students on the March 1 field trip wrote out their observations and discussed the importance of soil and habitats. SCCF Environmental Educator Richard Finkel led the excursion.
SCCF notes with sadness the passing of Tom Pick who, with his wife, Sue, funded the acquisition of this very special preserve.