Stay in the know about wildlife, water quality, and ecosystems on Sanibel and Captiva Islands and in Southwest Florida
SCCF Debuts New Magazine & Logo
February 25, 2021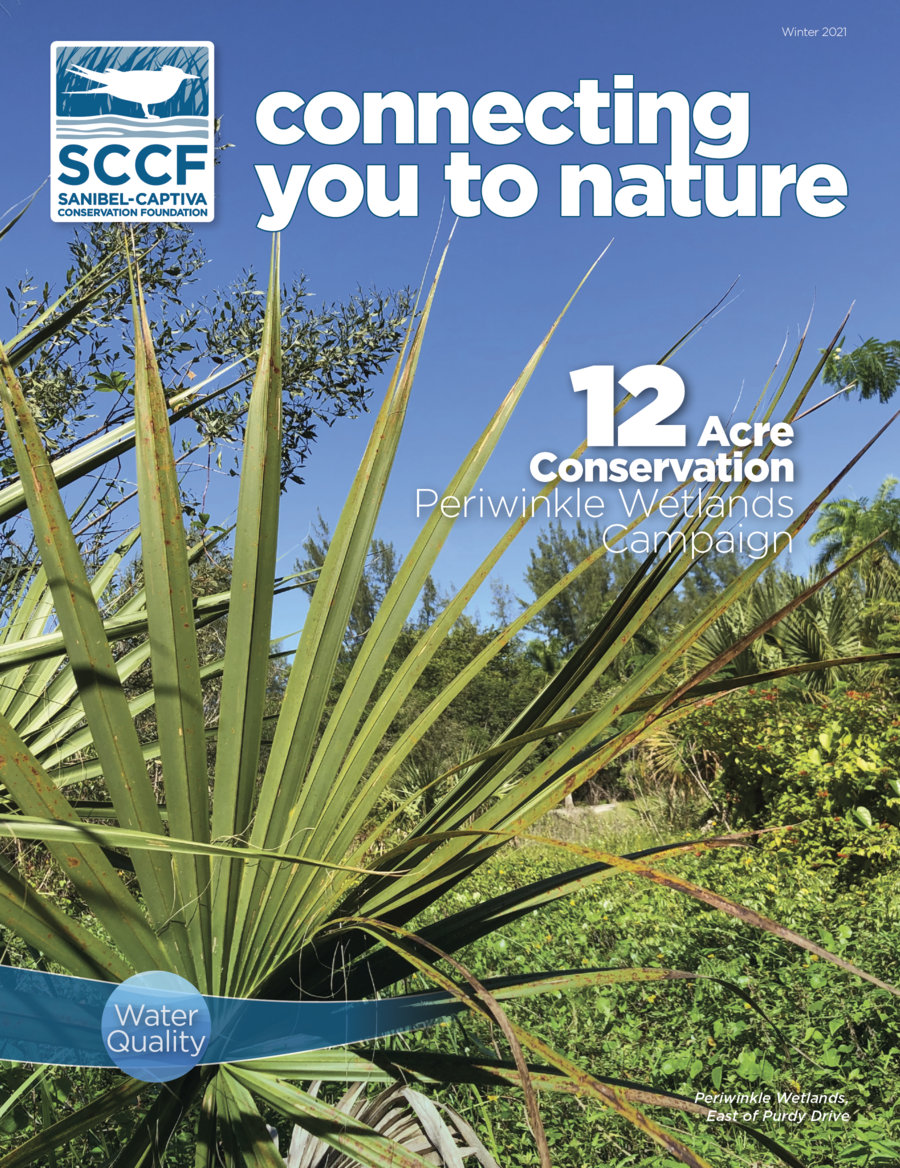 SCCF's new magazine,
Connecting You to Nature
, launched last week featuring our new logo, as well as news and features from the foundation's core pillars of our work protecting and caring for land, water, and wildlife.
The cover story features a capital campaign to raise funds to preserve a 12-acre interior parcel that will complete a valuable wildlife corridor in the heart of Sanibel and connect 1.6 miles of contiguous frontage along the Sanibel Slough.
The magazine includes an overview of SCCF's successful preservation initiatives on the island, the story behind the unveiling of its new branding and logo, and interesting articles on the foundation's RECON water-monitoring system, nature-friendly water gardens, and much more. It was distributed to all SCCF members, Sanibel and Captiva postal customers, and county and state officials, and leaders at the South Florida Water Management District.
SCCF staff hopes the magazine helps fulfill a key mission: to connect each of us to our roles in nature through:
Water Quality Research
Policy and Advocacy
Sea Turtles and Shorebirds
Environmental Education
Land and Wildlife
Please share the digital version of the magazine with northern family members, friends, and neighbors who have come to visit you in this island paradise and who also believe in the importance of conserving and protecting our precious environmental resources.
If your company is interested in future underwriting opportunities, please contact SCCF Development Director Cheryl Giattini at 239-395-2768.